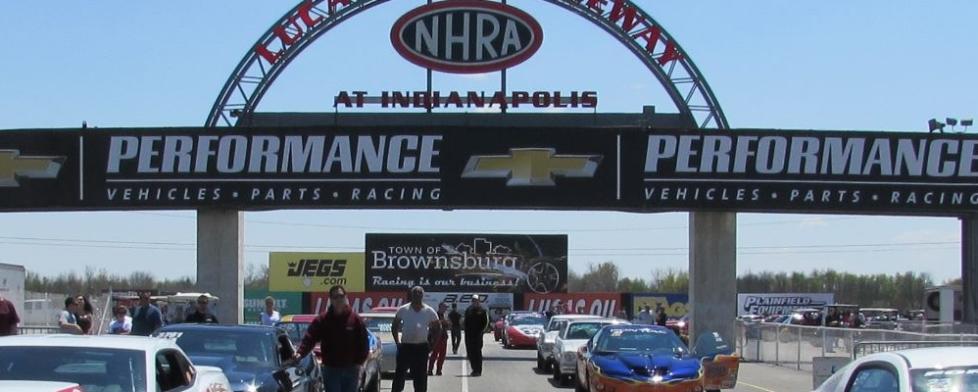 May might be the month of racing for most Indiana residents, but Lucas Oil Raceway in Brownsburg, Indiana, is keeping the fun alive through late summer and into early fall. September alone offers multiple opportunities to check out some great racing and even get some track time of your own.
Here are the events happening just this month at Lucas Oil Raceway: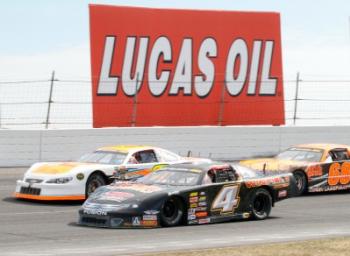 This is the third United States Auto Club (USAC) race of the season. The Rich Vogler Classic features the Speed51 Super Select cars! This event will take place Saturday, Sept. 7, and tickets can be purchased here.
On Sept. 11 and 25, Lucas Oil Raceway holds its Wild Wednesday Street Legal and Slick Tire Test and Tune, which is open to anyone who meets requirements listed here on their website.
There will be a Top 5 fastest "Street Warriors" who reach the fastest speeds on the quarter mile drag strip. Each Top 5 finisher will receive an exclusive sticker and be recognized on their website, social media and in person at the track. Compete each week to knock the top Street Warriors off the list and race to fame!
Tickets for spectators cost $10, kids 12 and under are free and those wanting to participate pay $25 for a car and driver ($20 for NHRA members). The pit opens at 5 p.m. on Wild Wednesdays, and racing begins at 5:30 p.m.
The weekend of Sept. 13-15 will feature the NHRA's home division for Illinois, Indiana, Kentucky, Michigan, Ohio, Wisconsin and Western Ontario, Canada.
This is always a big event on the drag strip. Click here for a full schedule.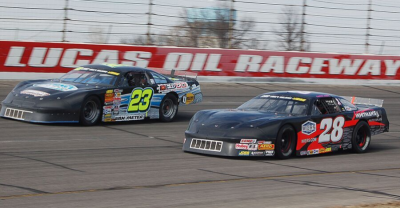 The Champion Racing Association, powered by JEGS Performance Parts, will be the second CRA race of the season and the last oval race of the season featuring the Vores Welding CRA Late Model Sportsman Series and Lawrence Towing CRA Street Stock Series.
General admission is $15 and pit passes are $40. The Fall Brawl will take place over the weekend of Sept. 13-15 on the Lucas Oil Raceway oval. Click here for a full schedule or to order tickets.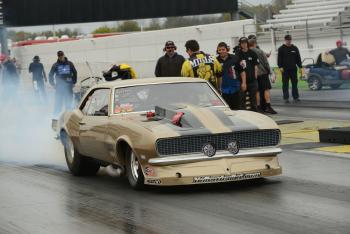 On Sept. 19-22, Lucas Oil Raceway will host the final stop of the 2019 National Muscle Car Association (NMCA) World Street Finals! This is one of the most exciting events of September, as it includes heads-up drag racing that showcases the nitro-pumping, turbocharge, and supercharged door-slammers and wild outlaw radial style racing.
The region's best Stock and Super Stock race cars will also be battling to be the muscle car champion.
Saturday and Sunday will feature the All-American Car Show, boasting 100 class awards up for grabs. Each event features a large Manufacturer's Midway (Friday through Sunday), Swap Meet and a Burnout Contest.
Not enough to browse? If you have a street-legal ride, the True Street class is open to anyone who wants to go fast. One-day adult spectator tickets are $25, children 12 and under are free. You can get your tickets at the gate.
For more information, call (866) 694-3475.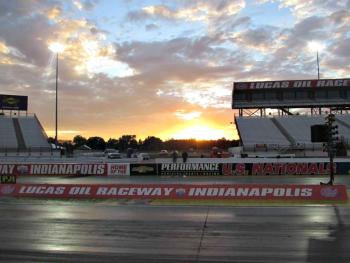 One of the last events of the year occurs on Sept. 28 when the ET Bracket Series holds it final points race of the year at Lucas Oil Raceway.
The pits open at 8 a.m. and time trials began at 10 a.m. Eliminations will immediately follow.
Then, on Sunday, Sept. 29, there will be a King of the Track bracket event. The cost for crews is $15, spectators is $15, and children 12 and under are free.
Whether you're a racing fan or not, you're bound to find something exciting at the track this month! So come back for a return visit or make this the month you check out Lucas Oil Raceway events for the first time!
For more detailed information on tickets and schedules, visit the Lucas Oil Raceway website or check out our full schedule of Lucas Oil Raceway events on our calendar page.