I've come to learn that what our children treasure most does not always correlate to the money spent. In fact, what they crave is our time. With that in mind and spring break upon us, I have a few ideas in Hendricks County where treasured memories are waiting for you whether you're a visitor looking for something a little closer to home
 or a local electing to take a 'stay-cation.'
Commune with nature
McCloud Nature Park
is a local favorite. Take a walk through the Nature Center and learn about native plants and animals. The trails wind through woods and prairie and will even take you to Big Walnut Creek where you can slip off your tennis shoes and do some creek stomping as it gets warmer. Oh, and don't forget to bring your camera for beautiful landscape pictures.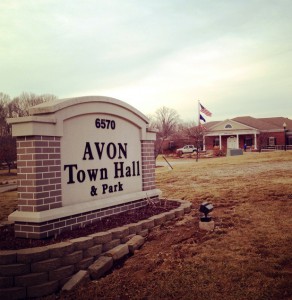 As a parent of a 9-year-old boy, sometimes it takes an army to pull him away from electronics and get him active. But
Avon Town Hall Park
never disappoints. The playground is perfect for kids ages 5-12. There is an 18-hole disc golf course, beautiful paved trails and even ping pong tables with paddles and balls in the nearby pavilion for your convenience. So pack up the bikes and helmets, grab your Frisbee and go have some fun!
A Blast from the Past
Every once in awhile it's nice to step away from the kitchen and have someone else cook for a change. And ambience can be just as satisfying as the food.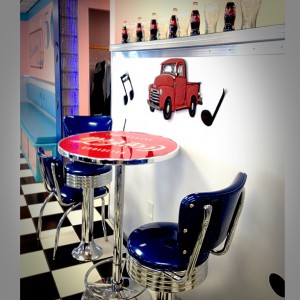 Step back into the 'good ole' days' with
Corkey's Fabulous 50's Restaurant
in Danville. A jukebox plays your favorite tunes and Marilyn Monroe will greet you at the door. The portions are generous and of course you can wash them down with your favorite malt or shake. As an added bonus, the first Friday of every month is family karaoke night. Whether you like to sing or not, your night will be filled with music, fun and laughter.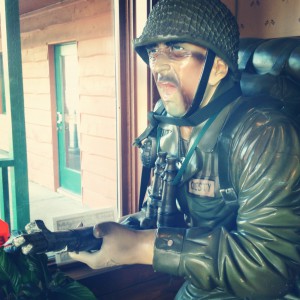 Dave's All-American Pizza and Eatery
is the only patriotic restaurant in Central Indiana. Located on U.S. 36 on the western edge of Danville, one could argue it could also be an American history museum with rich memorabilia commemorating our Veterans. Pizza is their draw, but the salad bar and diverse menu should not be missed. Of course, we can't forget about the
Mayberry Cafe
located on the square in Danville. Stop in to fill your bellies and reminisce about a simpler time.
The Andy Griffith Show
plays quietly in the background, and as an added bonus if the kiddos clean their plate, they earn a coin to purchase something from the gift shop. You are sure to find a souvenir to commemorate your trip.
Sweets and Treats
DeLish Cakes
at 405 E. Main St. in Brownsburg has some of the best cakes around. You will feel right at home in this quaint little shop. In addition to custom cake orders for parties and weddings, they also have their own display case where you can stop in for a slice of heaven. Owner and baker Preston Gentry has impeccable baking skills ranking up there with the best in the business. My favorite is the carrot cake, but any choice will leave your taste buds begging for more. Or for an ice cream treat, stop into
Frost Bite
located on Ind. 267 just south of U.S. 36 in Avon. Great for a cool down or even a quick sandwich.