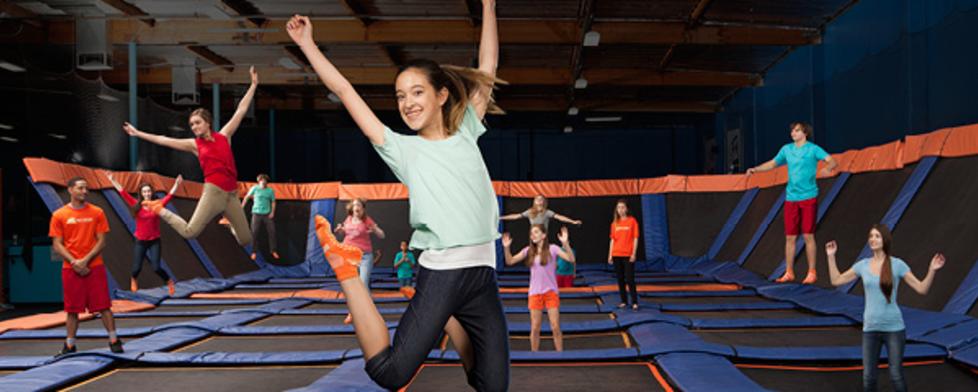 It's finally Winter Break and everyone in my household is ecstatic. We've been counting down the days to a lighter, less hectic schedule. Sometimes, the season of peace can feel anything but.
Winter Break usually means lounging in our pjs, a chance to get things organized before the new year and time to enjoy some of the many amenities Hendricks County has to offer. 
But I'm always amazed at how quickly school breaks seem to pass...and how quickly my kids can go from being totally content just relaxing to desperately needing activity before they drive their poor mom crazy.
As much as I hope you enjoy any and all opportunities to stay home and enjoy time with your family over Winter Break, I've come up with an "at-a-glance" list of some great places to take the kiddos when you MUST get out of the house:
Sky Zone Indoor Trampoline Park
Hooray for extended holiday hours at one of Hendricks County's popular attractions: Sky Zone Indoor Trampoline Park at 851 S. Columbia Road, Plainfield, 46168. Sky Zone will offer open jump sessions from 10 a.m.-9 p.m. Monday-Thursday during Winter Break. They will close, however, at 6 p.m. on Christmas Eve, Dec. 24.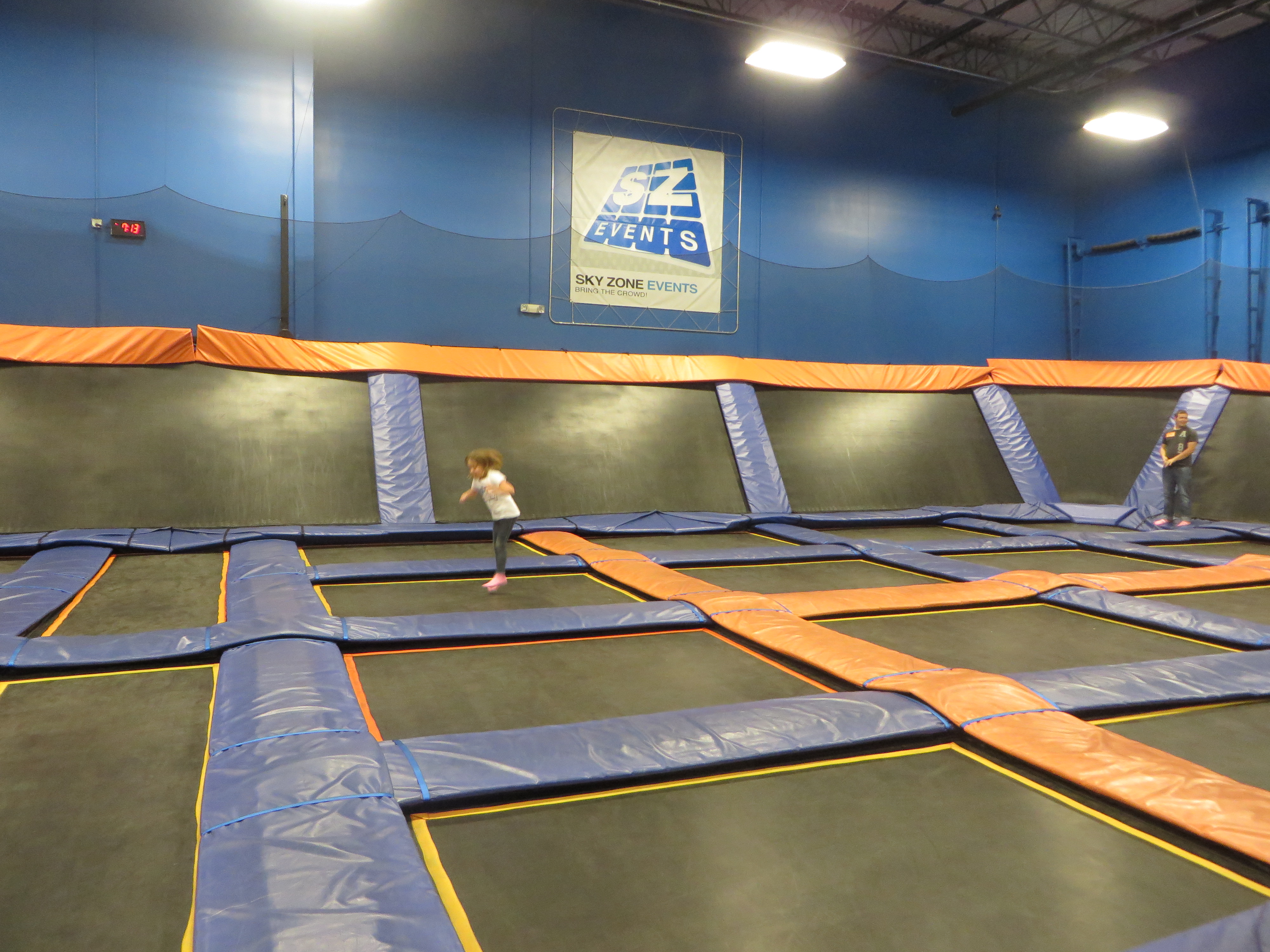 Pricing for open jump passes: $9 for 30 minutes, $13 for 60 minutes, $17 for 90 minutes and $20 for 120 minutes. 
SkyZone also has some great deals on Fridays. Come jump for just $8 during Hoppy Hour, Fridays from 3-5 p.m. or join them for $16 at Jumpapalooza on Fridays from 9-11 p.m. All jumpers are required to wear Sky Socks. They can be purchased for $2.
If you're still looking for some last-minute gift ideas, and the bonus of a free gift for your family, Sky Zone has a deal for you. Buy a $30 gift card and receive a pair of Sky Socks and a 30-minute jump pass for free. 
To buy or book a jump pass, sign a waiver or for more information, click here. 
Plainfield Recreation and Aquatic Center
The Plainfield Recreation and Aquatic Center has extended their Splash Island Indoor Waterpark hours during Winter Break. The indoor pool will be open from 11 a.m.-9 p.m. on Dec. 21, 23, 28 and 30; 11 a.m.-6 p.m. on Dec. 22, 24, 29 and 31; and from 1-6 p.m. on Dec. 26 and 27.
Bring the family out to enjoy the 5,742-square foot leisure pool featuring lap lanes, a two-story waterslide, a winding river and an awesome play area for children. The Splash Island Indoor Aquatic Center is located at 651 Vestal Road, Plainfield. 
Admission for residents of Plainfield is $6.75 for adults, $5.75 for youth and $4.75 for preschool (4 years and under). Non-resident admission is $9.75 for adults, $8 for youth and $6.25 for preschool. Call (317) 839-7665 or click here for more information. 
What I like about this winter option is a day pass provides access to all the facility has to offer. That means your family can swim until they're prunes or just for a bit and then go workout, shoot hoops on the basketball courts, play ping pong or the little ones can even enjoy their indoor play area.  
The Plainfield Recreation and Aquatic Center also is selling gift cards that can be used toward the purchase of a membership or to buy day passes. Call or visit their web page for more details.
Hot Skates
My family always visits Hot Skates Roller Skating Center, 241 Casco Drive, Avon, during the winter.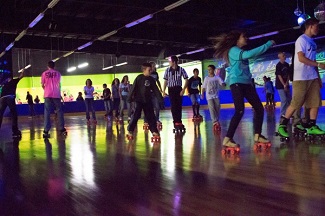 And they, too, have special hours and promotions during Winter Break.
Beginning Dec. 21-Jan. 4, Hot Skates has additional Winter Break open skate hours on Mondays, Tuesdays, and Wednesdays from noon-5 p.m.
They also will offer $2 Tuesdays on Dec. 22 and 29 from noon-5 p.m. and 6-9 p.m. Admission is just $2 a person and skate rental also is just $2. 
Looking for an activity for the kids on New Year's Eve? Hot Skates is throwing a party and everyone's invited.
Admission is $12 a person for the skate party session from noon-5 p.m. or $20 a person for the party animals that want to skate from 7:30 p.m.-2 a.m. Admission cost includes skate rental, a soft drink, party hat, game tokens, and party favors.
The late night session will also have a juice and donut bar. Guests on New Year's Eve also will enter a drawing for a free pair of skates.
Click here for Winter Break calendar at Hot Skates, details on specials events and coupons.
Winter Camp at Washington Township Park
Finally, if you're looking for a Winter Camp, Washington Township Park is hosting an exciting and reasonably priced opportunity for your kiddos. 
Whether you are looking for a fun place to send the kids while you work over Winter Break or just need a day or two for festivities or to get some shopping done, this Winter Camp might be the answer for you. Kids will spend the day making crafts, watching movies, participating in fun activities and enjoying the outdoors, if weather permits.
Winter Camp will be held at the Pavilion Center in Washington Township Park at 435 Whipple Lane, Avon. Camp hours are 7 a.m.-6 p.m. Dec. 21-23 and Dec. 28-30. Campers can stay for a half day, full day, multiple days or attend all six days of camp.
Each half day is $15, each full day is $25 or you can pay $132 for all six days. There is a $25 registration fee. Registration is still open. Call (317)745-0785 or email llacey@avonfd.org for more information. 
I hope you get to take advantage of some of these winter break activities, and I wish all of you happy holidays from my family to yours!