My daughter loves to create artwork. So, I knew she would love Everything's A Canvas Art Studio & Gifts in Martinsville, Indiana.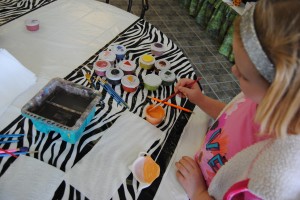 Everything's A Canvas is one of the stops on the
2013 Rural Routes to Main Street Cultural Trail
. This working art studio and store is on the Morgan County Courthouse Square at the corner of Main and Morgan streets in Martinsville. When you walk into
Everything's A Canvas
, there are several tables waiting for you to sit down and let your creative side out.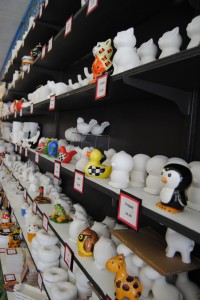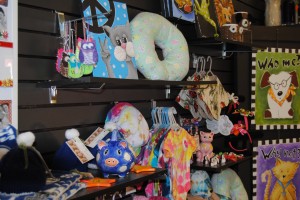 Along one wall you will find shelves of bisque pieces to glaze. My daughter couldn't wait to get her hands on one. She chose a small spoon rest in the shape of a teapot and had a great time glazing it. If you don't want to create a piece of art, shop from pieces created by local artists. You will find pottery, paintings and more. There is also "A Child's Corner" with decorative items for children's rooms and handmade children's clothes and accessories. Owner Suzanne Lawler also offers classes in painting and pottery. When we were there, she had a young student she was teaching to paint. I recommend this shop to anyone who likes to buy art or create their own masterpiece.
Everything's A Canvas Art Studio & Gallery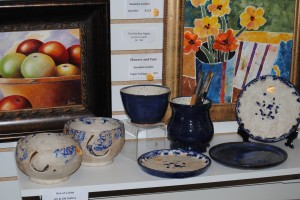 96 N. Main St.Martinsville, Indiana 46151(765) 352-8687
Hours:
10 a.m.-7 p.m., Tuesday-Thursday 10 a.m.-5 p.m., Friday & Saturday Closed Sunday & Monday