When The Arbuckle opened on Green Street in the heart of Brownsburg, Ind., in 2018, I longed for the days when the development would combine incredible dining opportunities with high-end shopping options.
Just in time for the holidays, the first shopping experience has arrived at The Arbuckle. After many months of planning and after an unexpected concrete shortage delayed construction, Mary & Martha Home opened its doors to a huge crowd of shoppers on Black Friday 2022.
Is She Mary or Martha? 
Dawn Johnson, owner of Mary & Martha Home, frequently is asked if she is Mary or Martha.
She is neither, actually. The namesakes of her store are the two sisters in the Bible, Mary and Martha.
Dawn aspires to be just like Mary -- paying close and loving attention to the things in life that she values most -- faith and family.
She named the store after Mary and Martha as a daily reminder to keep her priorities in check.  
A One-of-A-Kind Partnership 
After 23 years as the go-to home decor and gift store in St. John, Indiana, in the northwest portion of the state known by locals as The Region, Dawn closed her successful storefront and left behind wonderful memories of customers who felt like family.
Dawn and her husband left their home church and moved a few hours south to Brownsburg, home to their daughter, Sarah Chastain, and her family.
Sarah and her three siblings all attended college in Central Indiana, and all four stayed behind after graduation to raise their families here. With the big move, Dawn brought along Mary & Martha Home to share with Hendricks County.
While Dawn is the creative director, often behind the scenes of Mary & Martha, she hired her daughter, Sarah, to be the general manager in charge of the day-to-day operations of running the storefront. The ladies work impeccably well together, building on each other's strengths.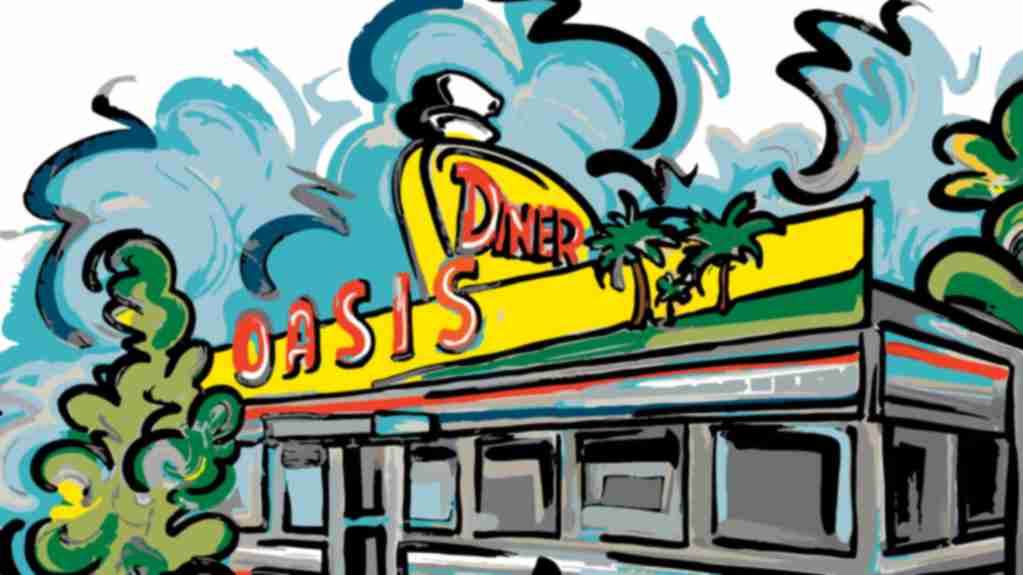 Free Visitor Guide!
Get your insider guide to all things Hendricks County by ordering a FREE Visitor Guide. Download or order a print copy today!
No Big Box or Discount Store 
The Arbuckle, lined with ample parking and a welcoming streetscape, showcases the main entrance to Mary & Martha Home on the back side of the building.
Shoppers are ushered in with beautiful scents sold throughout the store and displays that Dawn has poured hours into creating, not leaving a single detail untouched.
Accent furniture, accessories, such as table runners, candles, vases and throw pillows are carefully displayed in stunning vignettes throughout the store. One-of-a-kind framed art lines the walls. Endless gift selections are displayed at every price point. 
Mary & Martha Home typically carries a wide variety of brands with an ever-changing inventory, so it's essential to shop often to check out the latest merchandise. 
One of the only brands you will always see at Mary & Martha is the Jellycat line, based out of London. Jellycat carries incredibly well-made plushies perfect for gift giving or displaying in your own home. They have an endless option of animals from stuffed adorable shrimp with party hats to a precious bunny, ideal for a new baby. Mary & Martha Home even offers personalization of the bunny. Many of the Jellycat plushies have hardcover books that go them. Jellycat is a product line for young and old alike.   
A True Passion 
Even after more than two decades in business, Dawn Johnson's passion for home decor remains as strong as the first day she opened Mary & Martha Home at its original location in Northwest Indiana.
Dawn takes pride in the personalized experience her customers receive. Mary & Martha is different from your typical big box store, as Dawn and her lovely employees share ideas and inspiration for a customer's specific needs.
She even suggests stopping by the shop with a photo of your design challenge, and they will provide suggestions to complement your space.
Dawn and her daughter, Sarah, are not only small business owners, but they also pride themselves on giving back to the community they are thrilled to be a part of. Dawn and Sarah put a lot of time into selecting an organization that benefits a large part of the Brownsburg community.
They chose to give back to the Brownsburg Education Foundation. This nonprofit invests in children's future by awarding more than $2.5 million in grants and scholarships since it was formed in coordination with the Brownsburg Community Schools. 
Endless Array of Gift-Giving Ideas 
Need a gift idea? The ladies at Mary & Martha Home can take on the role of your personal shopper, helping you choose an endless array of gift selections. No detail is forgotten, as your gift comes beautifully wrapped in a decorative gift bag with tissue and ribbon.
Still not sure exactly what to purchase? Mary & Martha offers gift certificates like no other. Each certificate is wrapped in an individual gift box accented with a vibrant bow.
Mary & Martha Home is a welcome addition to Brownsburg. Whether you are shopping for the perfect addition to your home or a gift for the hard-to-find recipient, Mary & Martha Home is sure to please. 
Mary & Martha Home