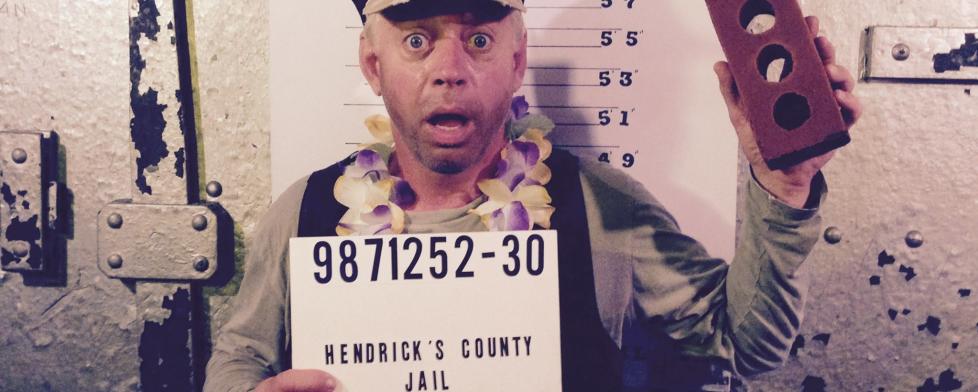 The 2016 Mayberry in the Midwest festival is coming to Hendricks County next weekend, May 20-22, and while the annual tribute to The Andy Griffith Show is in Danville, fans will have an opportunity to enjoy an evening of fun in our own little Mayberry during Mayberry After Dark.
Mayberry After Dark is part pub crawl and part haunted walk – something that would make ol' Otis Campbell proud. Now Otis, he likes to have a drink or several on the weekends, and then being the responsible fella that he is, he takes himself straight to jail at the end of the night so as to not cause the folks of Mayberry any trouble. Otis often sees some funny things along the way, too, after hittin' the bottle.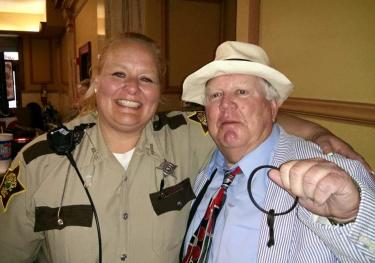 On Saturday, May 21, beginning at 7:30 p.m., you'll be able channel your own inner Otis during Mayberry After Dark.
The evening begins at the Royal Theater on the east side of the historic Hendricks County Courthouse Square, and then the group will walk through the Mayberry-esque downtown Danville, making stops for drinks and snacks at a couple of favorite local watering holes, Diesel's Sports Grille and Pizza Paradise.
We'll have a great time, but then, being the responsible folks that we are, we have to take ourselves to the Sheriff's office. We'll walk on over to what used to be the Hendricks County Sheriff's residence – it's now the Hendricks County Museum – and just like Otis, we have the keys to let ourselves in.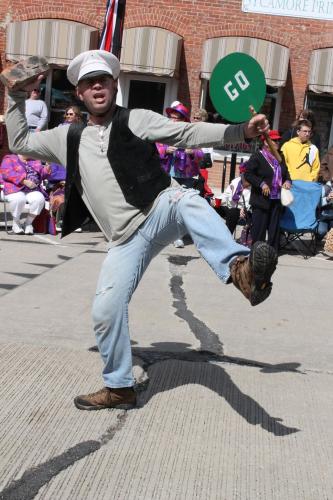 While we're there, we'll step back in time – oh, say, to the days of The Andy Griffith Show – and see what life was like for the Hendricks County Sheriff at roughly the same time Sheriff Andy was keeping the peace in Mayberry.
Legend has it that there's some spookiness to the old Sheriff's residence, so you may want to hold on to your britches while you're there. All I'm saying is that there are some things beyond the ken of mortal man that shouldn't be tampered with.
Ol' Otis, he frequently sees some humorous things after having a few drinks, and we wouldn't want to leave that part of the experience out of Mayberry After Dark, so we'll head on back to the Royal Theater at about 9:30 that night to see what Ernest T. Bass and some of his friends are up to.
Not only is Ernest T. the best rock thrower in the county, he's a nut. Portrayed by comedian Phil Fox, Ernest T. will take the stage at the Royal Theater and entertain us with an hour of stories, songs, and more than a couple of laughs.
Mayberry After Dark is one of the few ticketed events at Mayberry in the Midwest, so if this sounds like a fun evening of entertainment to you, you'll want to hurry up and click here to purchase your tickets.
For those folks aged 21 years or more, you can enjoy the walking tour, snacks and comedy show for a mere $30. You'll want to bring a few extra coins in your pockets for drinks if you're like Otis.
If you're mainly interested in Phil Fox at the Royal Theater, you can enjoy the comedy show only for $20.
Mayberry After Dark is the place to be on the evening of Saturday, May 21. Don't miss out – purchase your tickets now!