Greetings to you fellow Mayberry fans out there! We're exactly one month away from
Mayberry in the Midwest
, the inaugural festival in Danville, which takes place May 17 and 18 and will celebrate all things Mayberry and
The Andy Griffith Show
. We've even got a giveaway for some free concert tickets, but more on that later.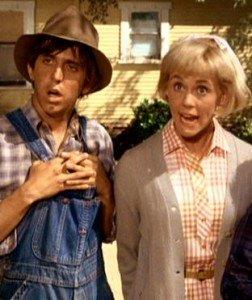 The Andy Griffith Show
 personally means a lot to me because both my grandpa and dad love it.
So, when I was given the chance to interview two of the actors from the original show who will be here for the festival in May, I jumped at the chance.
What follows are snippets from my interviews with Maggie Peterson Mancuso who is now 73 and played Charlene Darling Walsh, and Rodney Dillard, who will turn 72 the weekend of the festival and played Rodney Darling (one of the Darling boys and Charlene's brother).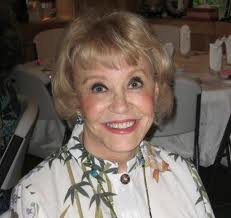 Maggie Peterson Mancuso
, appeared in five episodes. After the show, s
he had a busy career in the film industry, working as an actress and later a location manager on films, like Casino, by Martin Scorcese.
Fun fact: She performed at The Sands in Las Vegas, where the Rat Pack also performed. She said that Frank Sinatra called her "Bright Eyes."
Q: How did you get the role of Charlene Darling?
A: My manager, Dick Link, was with Capitol Records, and I was singing in a resort in Colorado, in a town called Estes Park. I met him (Dick Link) when I was 13 years old, and he said "If you ever get to New York, look me up." When I graduated from high school in Greeley, Colorado, I went to New York and I looked him up.
He happened to be Andy Griffith's manager also. So when the part came up, I got a chance to read for it. They weren't sure if Charlene was going to be a Daisy May or a bombshell kind of girl or whether she was going to be country girl. They went with the country girl, and that's how I got the part.
Q: Do you have a favorite Darling episode?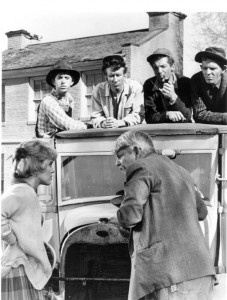 A: The first one was my first experience at doing any kind of television, and I was so excited when we came down the road in that old truck during the episode called "The Darlings Are Coming."  I got to sing the song
Salty Dog
, which I love, so that was a thrill. Everybody was so nice and we just had so much fun.
Q: Do you have a favorite story about Andy Griffith?
A: Andy was a neighbor. I lived in Toluca Lake, Calif., and he lived not too far away from me. When his dog had puppies, there was a puppy that was real friendly to him, and he said "that one was all over me" and he named that little dog, Charlene.
Q: How has being on 'The Andy Griffith Show' changed your life?
A: It's given me a lifetime of special friends -- the people that love the show. The fact that we keep having reunions after all these years has really changed my life. I wouldn't be traveling like I am, and I wouldn't meet all the wonderful people that I get to meet.
It definitely changed my life in a good way. I don't get monetary residuals (from the show), but I get residuals in friendships.
Q: Do you have a lot of fans recognize you?
A: Well, more than you'd think. After all these years, I'm always surprised. I also get a lot of fan mail, which is surprising to me. I get fan mail from Europe, Germany, Holland and Sweden.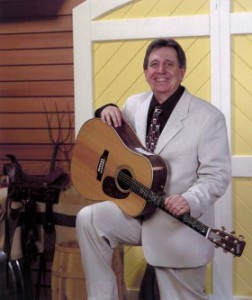 Rodney Dillard
appeared in six episodes of the show. He is a well-known and celebrated musician, writer and a co-writer of popular songs,
There Is a Time
,
The Darlin Boys
,
Ebo Walker
, and
Dooley
. His influence in music even led to him being called "The Father of Country Rock." He even inspired The Byrds, The Eagles and Elton John.
Fun Fact:
Country singer, Alan Jackson, released a version of
There is a Time
in 2013, though Dillard admitted that
Dooley
 is actually the most requested Darlings song. "The inspiration behind
There is a Time
was Ecclesiates," he said. "
Dooley
 was from an old moonshiner in my hometown." Dillard spoke highly of Andy Griffith, who he said "was super to us…very gracious." His favorite anecdote about Griffith came when Don Knotts, who played Barney Fife, found an old mandolin and brought it to the set and showed Griffith, so he could sell it. Griffith put dirt and a plant in it and brought it back to Don Knotts. Dillard also had fond recollections of both Denver Pyle (Briscoe Darling) and Howard Morris (Ernest T. Bass) who he shared time with on the show. "Denver was very funny and great to be around," Dillard said. "Howard Morris was energetic, a talented man and comedian … always funny. (His energy was) like your aunt's Pekingese on a Sunday afternoon." Dillard even said there was talk of a Darlings spin off, but it fell through during negotiations.
Giveaway
As part of the Mayberry in the Midwest festival, Rodney Dillard and his band will perform a bluegrass concert at 6 p.m. May 17 in Ellis Park, and I have 2 pairs of tickets(valued at $15 each) to give away
.
Leave us a comment below telling us your favorite episode or memory from The Andy Griffith Show for a chance to win. Entries must be received by May 1.
Good luck.