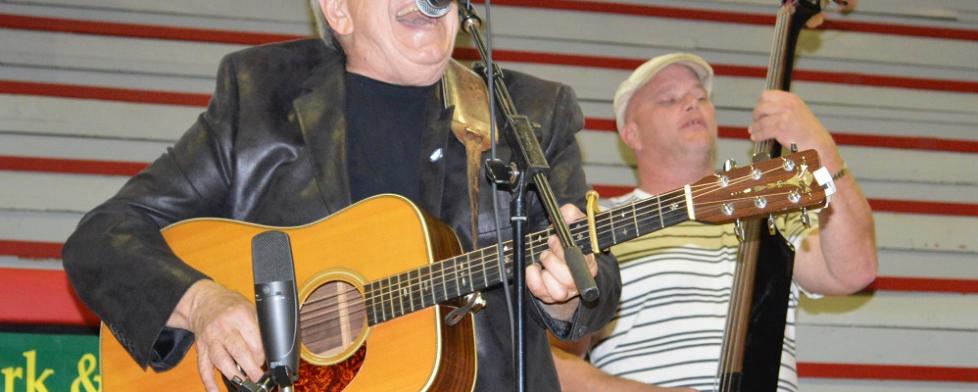 One of the many aspects of the upcoming Mayberry in the Midwest festival that makes it such an authentic experience is the original actors who attend. Because so few are still with us, this opportunity is fleeting so it should be one fans of the show should embrace. 

Among this year's ticketed events, the popular bluegrass concert featuring Rodney Dillard, one of the show's original actors, and his band returns on May 16.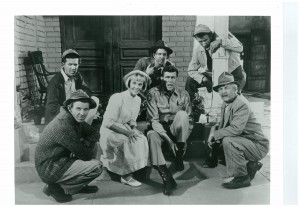 Dillard, who portrayed one of the Darling Boys on The Andy Griffith Show, will perform from 6-7 p.m. May 16 inside Bosstick Gym at the Danville Town Hall, 49 N. Wayne Street. Tickets are $30 each and $35 day of show.
The good news is we do have two free tickets to give away to one of our lucky readers. More on that giveaway in a moment.
For those familiar with the legendary 1960s TV show, the Dillards - who had just signed a new music recording contract in 1962 - were asked by the producers of The Andy Griffith Show  to appear as a bluegrass-playing family. The 'Darling' family included Rodney's real-life brother, Doug, and also featured (among others) actress Maggie Mancuso, who played Charlene Darling on the show. Mancuso is scheduled to appear at the festival and concert and will perform a couple of songs like she did last year.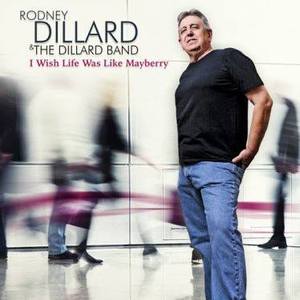 Known as a legendary singer and songwriter, Dillard's career as a recording artist has spanned more than 50 years. He has written and collaborated on a variety of classic songs, including There is a Time, The Darlin' Boys and Ebo Walker.
A two-time Grammy Award nominee, he is a member of the International Bluegrass Music Hall of Fame. In addition to traditional bluegrass music, he has developed his own brand of music known simply as "DillardGrass."

A local band, Main Street Jazz, will be featured as the opening act at the concert. And while you're there, you can enjoy food that will be available from Gnaw Bone Barbeque food truck from nearby Monrovia (you can enjoy the food right at the show) and tasty desserts from Sweetheart Cupcakes in Plainfield. 
To purchase tickets for the concert or receive more information, click here. The Dillard band, along with Maggie Mancuso and a host of tribute artists, will also be featured during a VIP Meet & Greet Party from 6-9 p.m. May 15 at the Historic Hendricks County Courthouse and a few other times throughout the festival.
As I alluded to before, we do have two free tickets to the Rodney Dillard and the Dillard Band Concert. To be entered into a random drawing for the tickets, tell us what makes The Andy Griffith Show so special to you in the comments section below by noon on Wednesday, April 29.
 Good luck!