Looking for a way for your family to connect with nature?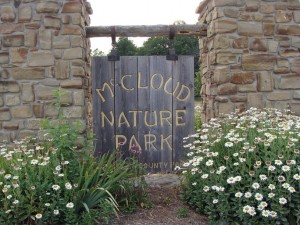 McCloud Nature Park, which is part of the
Hendricks County Parks Department
, near the
Hendricks County
town of North Salem, Indiana, hosts several summer family programs. Recently, my daughter and I took part in the Firefly Hike at McCloud. The hike took me back to my childhood. I loved catching fireflies on summer evenings. We had a backyard full of trees and it always seemed to be filled with fireflies. I would grab a jar and put air holes in the lid and head out for my hunt. I would fill up my jar, enjoy the light and then release them up into the trees.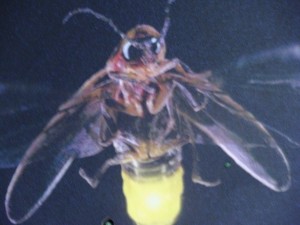 I have realized that where my family lives now, we don't have many fireflies. Recently, we were sitting on our porch and spotted a single firefly. I began reminiscing about my childhood. I explained to my daughter that my backyard was full of them. I began to wonder, where have all the fireflies gone? So, when I heard that
McCloud Nature Park
was hosting a Firefly Night Hike and children could catch them in a jar, I was excited to share this experience with my daughter. Before we started out on our hike, a park naturalist gave a short presentation on fireflies and what makes them glow. We were told that it could be hard to find fireflies this year because of the dry conditions. But as we headed out on the trail near a creek, we began to spot the flashes. My daughter caught one firefly and most of the other kids caught at least one as well. Even though the firefly population was low this year, I was glad my daughter was able to see fireflies and catch one. I'm looking forward to this event next year.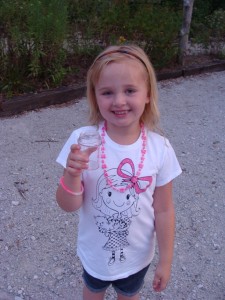 It was a great evening, and I would recommend a trip to this wonderful nature preserve to both visitors and residents who want to get away from home and do something a little different. A few of McCloud's other free programs in the coming weeks include:
Saturday, July 14 - Geocaching at McCloud - Noon-4 p.m.
- Grab your GPS and follow the map and coordinates you are given at the
Nature Center
that will lead you to several geocaches within the park. This program is for ages 10 and up.
Saturday, July 21 - Turtle Time at McCloud - 2 p.m.
- Learn about Indiana turtles and make a turtle craft. This program is for all ages and will last about an hour.
(My fellow blogger Eric Ivie will be experiencing this one with his family and writing about it. So, look for that in a couple of weeks right here on All Access Hendricks County.)
Saturday, July 21 - Fireside Stories at McCloud - 8:30 p.m. -
Enjoy stories and s'mores around a bonfire. This program is for all ages. Registration is required; call (765) 676-5437.
Saturday, July 28 - Geology of Indiana - 2 p.m.
– Learn about the geologic history of Indiana. This one-hour program is for all ages. For more information about the park and all of its upcoming programs, click
here
.