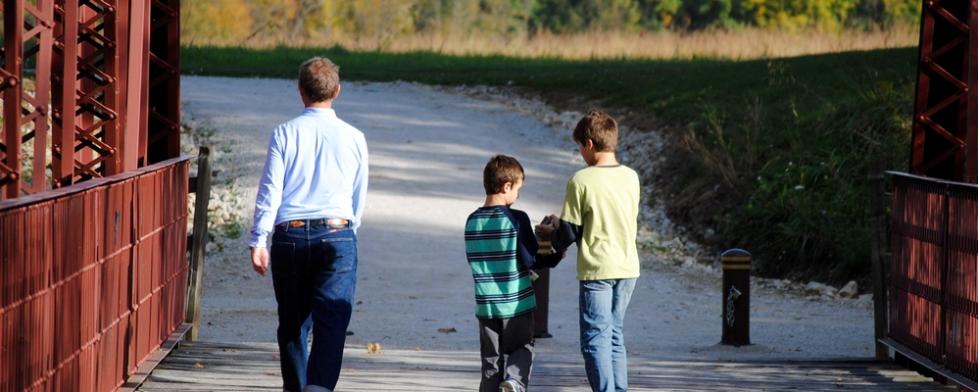 Back in May 2003, McCloud Nature Park opened to the public in northwest Hendricks County, just outside North Salem. On May 5, Hendricks County Parks & Recreation will celebrate its flagship park's 15th anniversary with a free, family-friendly festival!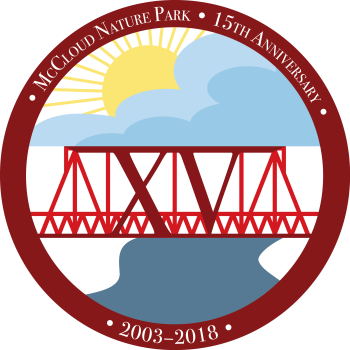 As the parks department's Assistant Superintendent, I'm the one planning the McCloud 15th Anniversary Celebration, so there is no better source of insider information on this event.
Allow me to be the first to cordially invite you and your family out to McCloud Nature Park for a great time as we celebrate the park from 10 a.m. to 4 p.m. May 5. We're going to have all kinds of activities and attractions, plus some cool scheduled presentations. I'm pretty excited about this.
Experience
One highlight that you won't want to miss will come from Indiana University-Purdue University of Indianapolis. The school's Center for Earth and Environmental Science will bring their mobile STEM program out to the park. 
This popular program rarely has a free weekend, so we are incredibly fortunate to land it as part of our celebration. They will have all sorts of science, technology, engineering and math activities relating to the environment for everyone to explore.
But we refuse to stop there. The Hendricks County Antique Tractor & Machinery Association will provide an antique tractor display. They have some amazing tractors including ones similar to what were used on the land that is now McCloud Nature Park and great stories to go with them.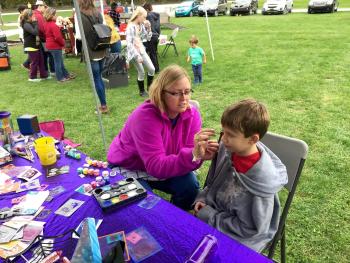 Danville Parks & Recreation and Brownsburg Parks & Recreation will join the party with yard games for the whole family, and it wouldn't be a festival without face painting, so we secured local artist Rachel Davis of The Purple Palette to paint faces all day.
Explore
Speaking of art, be sure to stop inside the McCloud Nature Center while you're there to check out the local artwork on display. We recently started a program to display examples of how art and nature come together in our parks. Come see who the featured artist is in May. Also, be sure to explore the interactive exhibits, check out the bird-viewing room, and meet Oboe -- our resident snake -- and our two resident turtles, Chrissy and Terri.
Our park naturalists will lead guided hikes throughout the day so that you and your family can see and learn all about the arboretum, the live observable honeybee habitat, our historic iron truss bridge, our new wetland habitat that includes an awesome boardwalk and observation deck and more.
Our naturalists also will set up a letterboxing course to encourage exploration of the 6.5 miles of trails that wind throughout the park. For those not familiar, letterboxing is related to orienteering or geocaching. You search the park for various stamp stations, collect all the stamps on the course and then return your completed document to the Nature Center to receive a commemorative prize.
Observe & Learn
The Hoosier Canoe & Kayak Club will paddle down Big Walnut Creek through McCloud Nature Park during the 15th Anniversary Celebration, and our historic truss bridge will be a great place to view their send-off.
While you're on the bridge, learn about the history of McCloud Nature Park, year by year, and see how far the park has come in 15 years at the Bridge to the Future display.
Finally, we're going to have a great big tent set up in the lawn in front of the Nature Center with scheduled presentations throughout the day about beekeeping, astronomy, animal rehabilitation and the history of McCloud Nature Park.
Every single thing I've mentioned so far -- including admission to the park -- is absolutely free.
Food & More
It's going to take you and your family quite some time to see and experience everything around our 232-acre nature park, and you're bound to work up an appetite. So, The Kickstand food truck will keep you fed and energized. Bring a little money in case you get hungry while you're at the park.
We're also going to have some very cool, limited-edition, commemorative hiking stick medallions available for purchase. We only have 100 of them. At $5 each, we expect them to sell out quickly, so head to the big tent as soon as you arrive. We'll have them for sale at a booth under the tent along with bottles of our 100% all-natural McCloud Maple Syrup.
All proceeds from the sale of the medallions and syrup benefit McCloud Nature Park.
Information
As I said earlier, I'm excited about the McCloud 15th Anniversary Celebration. Be sure to follow our Facebook event or our event page on Hendricks County Parks & Recreation's website leading up to the event, as I'll be updating information on those two sites as the last few details get ironed out.
See you at McCloud Nature Park on May 5.
McCloud 15th Anniversary Celebration
Saturday, May 5, 2018, from 10 a.m. to 4 p.m.
McCloud Nature Park, 8518 Hughes Road, North Salem, Indiana
FREE to attend (food and merchandise available for purchase)
Leashed dogs are welcome