It's almost time for Spring Break, and while some people like to head south to find a beach, not everyone has that luxury. So, with that in mind, I recently discovered some Nature Encounter Day Camps in
Hendricks County
for those of us not heading for warmer weather.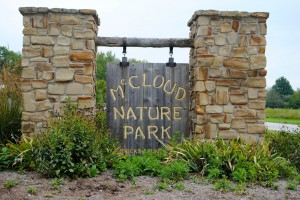 If you're anything like me, here's how a typical Spring Break goes with the kids: Everything's all kittens and rainbows on Monday. By Tuesday, the kids start bickering and arguing, the house is kind of messy, and that movie they keep watching over and over is starting to get a little annoying. By Wednesday, the little hellions need a restraining order against each other, they're borrrrrrred, they're hunnnnnnngry, the house is a complete disaster, and if you have to watch that movie one more time, you're going to need a strait jacket and some elephant tranquilizers. Bedtime can't come soon enough. For all of you. That's where these
Nature Encounter Day Camps
come in handy at
McCloud Nature Park
in
North Salem, Indiana
.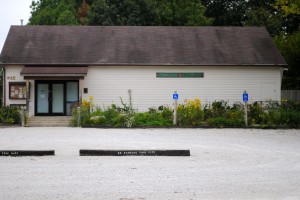 Get this: For $20 a kid, you can register for whichever one of these nature encounter day camps falls in your Spring Break, and McCloud Nature Park naturalists will take your rugrats (ages 8 to 12) off your hands for four hours. FOUR HOURS! Imagine four hours of peace, quiet and alone time. Is that not worth $20?! Oh sure, the kids will learn some stuff, too, run off some of that energy, get some hands-on experience with nature and have a lot of fun. The first day camp is
from 9 a.m. to 1 p.m.,
Thursday, March 28.
They'll spend the day creating art in a natural setting and collaborating on a piece of art to be displayed in the Nature Center. They'll use crayons, paint, sand and markers, as well as other naturally-acquired materials to create a masterpiece with naturalists.
The second camp is
from 9 a.m. to 1 p.m.,
Thursday, April 4.
This camp is about surviving in the wilderness (for children 8 to 12, but the naturalists aren't dumping them off in the middle of a Brazilian rain forest or anything crazy). The kids will learn how to make their own fishing pole, build a shelter, identify dangerous plants and animals, and what to do if they get lost. They'll do some fishing, too. Good stuff for them, four hours of tranquility for you. If the Nature Art program is during your Spring Break, make sure you register by
March 22
by
clicking here
. If the Survival Camp program is the one you need, make sure you register by
March 29
by
clicking here
. For either activity, send the kids in clothes that you don't mind getting dirty. They'll be outside, so you'll want to send them with an appropriate number of layers, too. Evidently, kids get thirsty from time to time (who knew?), so pack a water bottle with them. And you know how they are about being hunnnnngry, so pack them sack lunches with their names on them. Then start imagining what you can do with FOUR HOURS.  You can
do some shopping
, get a
bite to eat
, find
something fun to do
... For more information about McCloud's Nature Encounter Day Camps this spring and a preview of what's to come this summer, click
here
.