Looking for a unique date night this weekend? How does a local art show, music, food and a silent auction for a great cause sound? The
Avon-Washington Township Public Library
is gearing up for its annual ArtScape.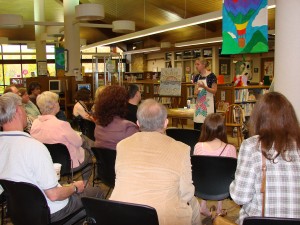 This event has gathered rave reviews from past participants and this year's ArtScape should be more of the same from 7-9 p.m. this Saturday, April 20. According to Avon-Washington Township Public Library Director Laurel Sestor, the event has progressed each year. "ArtScape began several years ago featuring one local artist and has grown to include several local artists featuring different mediums to attract a wide audience."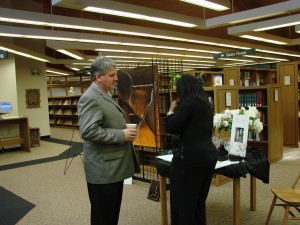 This year's lineup will include: Rose Richard - Photography, Larry Leffew - Watercolor, Karen Pedevilla - Clay Petals, Shirley Adams - Fabric Art, Herron Art School Students - Eclectic Exhibit. In addition, Bonnie Stahlecker will bring a new medium to this year's ArtScape, The Book as Art. The artists set up displays throughout the main level of the library allowing guests to browse the different pieces and chat with the artists. Two of the artists will do short presentations on their work. Not only will the evening feature some great local art but some great local musicians including the jazz group the Blackburner Trio. Local violinist Liza Russell will also be providing some musical styling for the evening. Another piece of the fundraising for the evening includes a great silent auction. The auction includes several great items including wine baskets and items from several local establishments.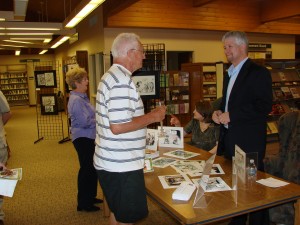 Amidst the music and art will be a wide selection of sweet and savory treats with a large dessert and appetizer buffet spread. Sester shared some of the delicious items being served: avocado, bacon & cheese puffs, blueberry lemon bites, an assortment of truffles and chocolate-covered strawberries. Champagne punch and coffee also will be served. Make plans now to attend this fun event! You can purchase tickets in advance by visiting the library or calling (317) 272-4818. Pre-sale tickets are $25 for a couple or $15 a piece. Tickets at the door are $20 a person. Come see why Hendricks County's art community continues to make a name for itself.