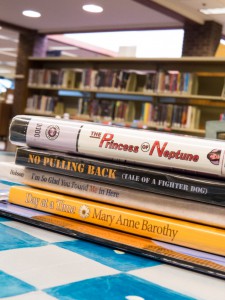 I'm what you might call a voracious reader, so when I learned the
Brownsburg Public Library
would be hosting its first Indiana Author Fair, I sat up and took notice. My goal for 2014 is to read 26 books, and what better way to discover a new read than to meet the authors themselves? On Saturday, April 19, from 10 a.m. to noon, more than two dozen Indiana authors will gather at the Brownsburg Library. You can meet each personally, talk to them about their work and buy books directly from the source. Further sweetening the deal, 10% of all proceeds from book sales will go to the Friends of the Library group, which supports additional events and activities benefiting the community throughout the year. Whether you're a fan of fiction, nonfiction, biography, young adult or children's books, you'll find a book to suit. Curious to know what authors you could meet? Just check out this list:
Mary Anne Barothy
Alan & Sandra Clark Boone
Bill Byrd
Carlene Crumb
Quentin Dodd
Bryan Furuness
John Graham
Jeffrey Green
Ruth Ann Hanley
Christy Heitger-Ewing
Matthew & Nancy Hobson
Dan Jensen
Jack Klemeyer and Tom Richardson
Kathy Laugheed
Charles Layton
Philip and Ramona Preston
Philip Rigdon
H. Edward Schrier
Virginia Shugert
Phil Velikan
A.L. Waddington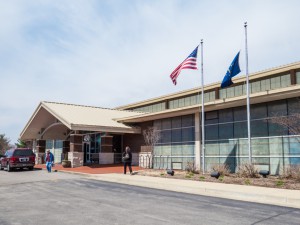 So, if you read to be entertained, to escape to another world, to learn about a certain event in history, to simply pass the love of reading on to the next generation — or all of the above — be sure to head to the Brownsburg Public Library on April 19 for the Indiana Author Fair. Happy reading!
Indiana Author Fair at the Brownsburg Public Library
10 a.m. to noon, April 19 450 S. Jefferson St. Brownsburg, IN 46112 (317) 852-3167