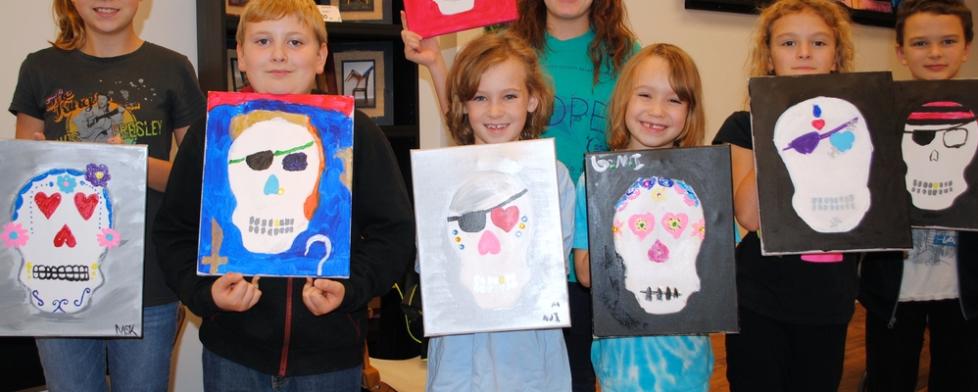 As we journey through autumn toward winter, we start focusing more on indoor activities to entertain ourselves and our kids, so the opening of the new Melissa Cain Art Studio on the historic Hendricks County Courthouse Square in Danville is something to get excited about.
Melissa Cain, an artist from Avon, opened her art studio at 68 S. Jefferson St. on the west side of the Courthouse Square on Sept. 9, and her story is an interesting one.
Melissa was a pretty typical mother of three who was working full-time as a graphic designer when life threw her a curveball. She had a seizure in 2009 -- something that had never happened before.
Then she had another seizure. And another. And then they started happening more and more frequently. Finally, in 2010, doctors pinpointed the problem: Melissa has epilepsy.
Her doctor told her that finding a hobby and reducing the stress in her life would help slow down the seizures. She had been painting cornhole boards as part of a family business for awhile and thoroughly enjoyed that activity, so she channeled her artistic ability into a professional painting career based out of her Avon home.
A couple years ago, Melissa's son asked for a painting party for his birthday, so Melissa obliged and hosted one for him. It was a big success. Over the next five weeks, her other two children also asked her to do painting parties for their birthdays, and both of them were hits with the kids in attendance.
Melissa started doing painting parties for other people, which led to holding art classes in her home, which led to the idea of opening her own art studio. When space became available on the Courthouse Square, she jumped at the opportunity.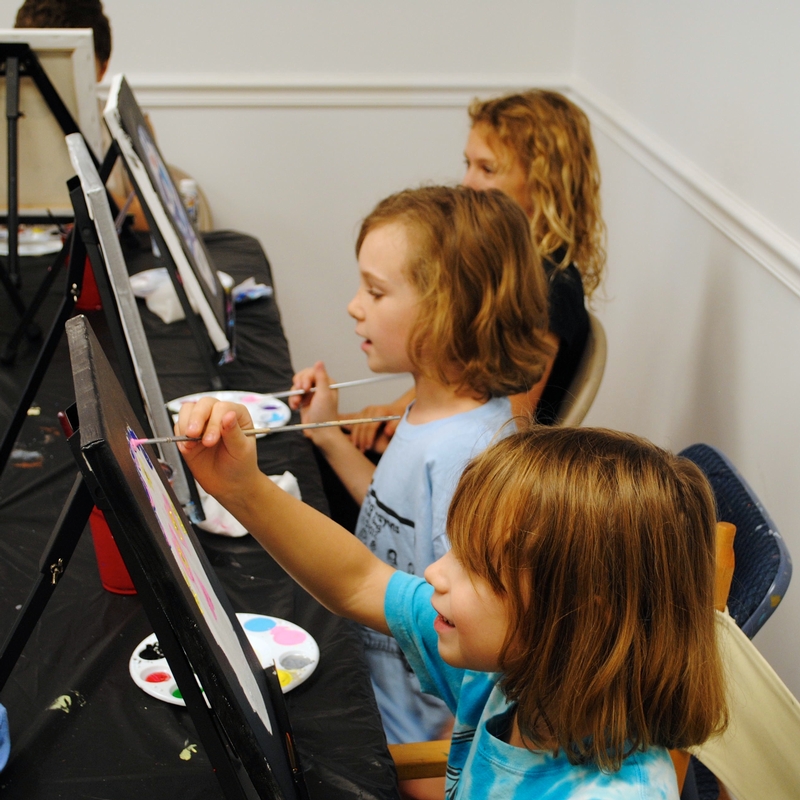 My wife found the ART by Melissa Cain page on Facebook even before Melissa opened her studio, and my oldest daughter excitedly told me that she painted with Melissa Cain a few months ago at a friend's birthday party, so when we were looking for something to do over Fall Break earlier this month, checking out the Melissa Cain Art Studio seemed like a good option.
Both of my daughters joined several other kids in painting sugar skulls -- a perfect project for the month of Halloween. Melissa outlined the skull for the kids on each of their canvasses and then gave them instructions and suggestions for painting the sugar skull of their dreams.
This wasn't some sort of cookie-cutter color-by-number exercise. Melissa let the kids use their own colors and express themselves through their art. She encouraged them to make the pictures their own, and she helped them when they needed it and stayed out of their way when they wanted to do things on their own. It was a lot of fun to watch.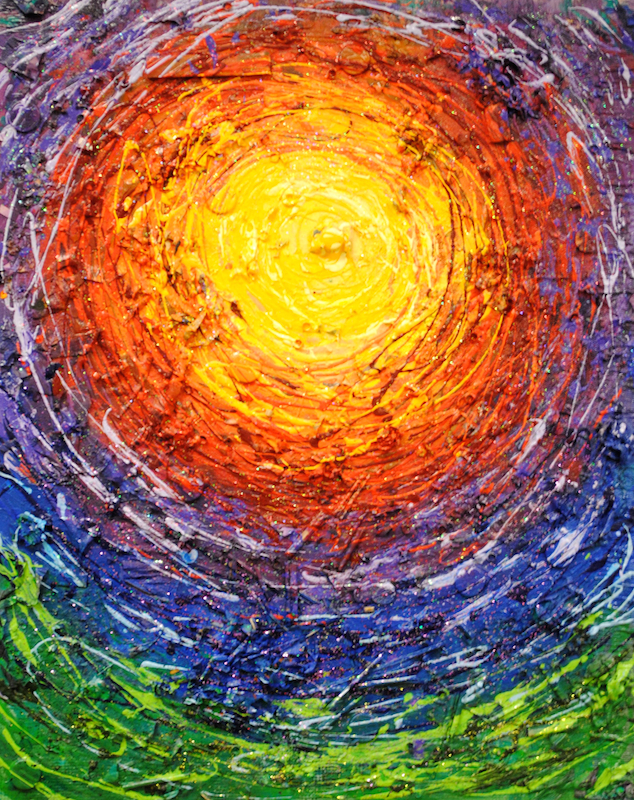 While all of the kids feverishly worked on their sugar skulls, I perused the studio, admiring several pieces of art created by Melissa, as well as a number of pieces that Melissa is selling on consignment by local artists. As I looked at the items, it slowly occurred to me that the artists are almost all from Hendricks County!
Melissa told me that she wants her studio to be more than just paint on canvas, as she will be adding classes that teach knitting, woodworking and other forms of art to her already impressive list of classes and projects. 
Oh, and you've heard about the therapeutic value of art? Melissa's epileptic seizures are few and far between now that she has jumped feet first into art.
Reduce your own stress level, express yourself, get the kids out of the house, enjoy time with family and friends at your place or at Melissa's studio, or just have some fun perusing her studio for that perfect holiday gift. No prior experience or artistic talent necessary!
Contact Melissa Cain Art Studio today, and stay tuned to her website and social media for announcements about her Grand Opening on Nov. 8!
Melissa Cain Art Studio