This year's
Hendricks County 4-H Fair
will be totally wicked! Or at least that is how someone may have described it back in the 1970s because this year's event scheduled for
July 14-20
 will turn back the clock to those bell-bottom jeans, platform shoes, big glasses and everything disco.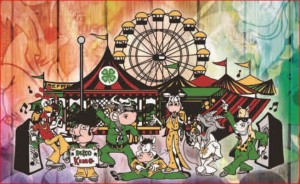 Themed, Moovin' and Groovin' 70's Style, this year's fair wants to get people more involved by asking that everyone dress up in their narliest 70's attire and help recreate memories! If you don't own anything from the 70's raid your parents' closets, and if that's not an option come and enjoy what everyone else has worn. The new theme is only a small portion of what is going on at the 2013 edition of the Hendricks County 4-H Fair. The week-long event will have its usual food, events, animals, displays and so much more. Don't miss out on some truly spectacular events ranging from motorcross and cheerleading competitions to rodeos and car shows. Here are some highlights of the many 2013 Hendricks County 4-H Fair events:
Car Show -- Sunday, July 14 -- Some of the county's best cars will be on display at this year's car show. An excellent opportunity to see antique, restored cars. Maybe even some from the 70's.
Motorcross Races -- Monday, July 15 -- If you are looking for a little bit of speed and excitement, you won't want to miss this year's motorcross races.
Horse Pull -- Wednesday July 17 -- A classic event that will be returning this year.
Rodeo -- Friday, July 19 -- A chance to see live cowboys and cowgirls in action!
Demolition Derby --Saturday, July 20 -- Always a crowd favorite that is returning for another amazing year. I've never been to an event like this, but I must say I think watching cars destroy each other sounds like a lot of fun!
For a complete schedule, go to this site: 
Hendricks County 4-H Fair Schedule
.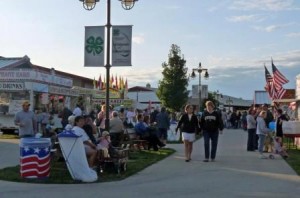 While there are all these great events, this is also a time to remember that there are those who do not have the opportunities and resources we do. That is why this year's 4-H Fair is sponsoring a food drive to help feed those in the community. Please bring a non-perishable item or household item to donate. Remember, even the smallest donations can make a big impact. Find out more about what you can do to help:
Donate Now
.