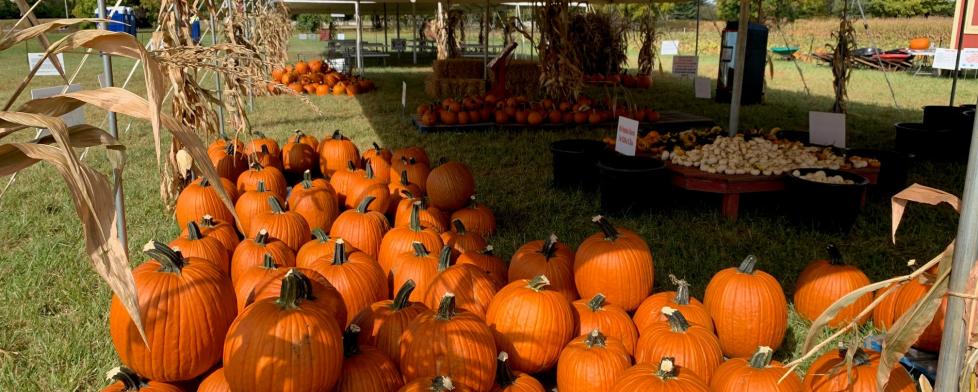 Typically October is one of if not the biggest month for events in Hendricks County. Despite the pandemic, this year won't be any different as I have uncovered a slew of fun, fall festivals, events and traditions that you must check out.
So, let's get started...
Weekends at Beasley's Orchard
Beasley's may be open 8 months out of the year, but October without a doubt remains its busiest month when this fall destination in Danville really shines. It all begins with its biggest festival of the year, the Hearland Apple Festival, the first two weekends of October.
It continues the third weekend with an event that increases in popularity every year probably because it includes man's best friend, Dog Daze at the Maze. Then, it concludes Oct. 24-25 with their Halloweekend events that includes all kinds of costume contests and Halloween-related activities.
I could go on and on about why you should check out Beasley's Orchard on of these next four weekends or even during a weekday this month if you want to avoid the crowds, but we've already detailed it pretty well in a previous blog post you can find here.
Scarecrows on the Courthouse Square
This would be more of a fall tradition than an event, but I couldn't cover October without mentioning the arrival of the Scarecrow Display on the historic Hendricks County Courthouse lawn in downtown Danville.
The 'Crows will arrive this weekend and will roam the grounds throughout the entire month of October. I love the creativity from the local businesses, organizations and even families who design a scarecrow for this annual display.
We will have much more about this year's scarecrows in a blog post coming out next week, but just know this is a fun, family outing where you can get out of the house, enjoy the creativity, practice social distancing and if you bring your mask, support some of our local businesses and restaurants on the square.
Fall Harvest Days at Nehemiah Ranch
Another fall family outing can be had at this faith-based property in Avon that only holds public events three Saturdays throughout the year. Join the folks at Nehemiah Ranch for Fall Harvest Days on either Oct. 3, 10 or 17. 
The event is free, but they do accept donations to help fund this non-profit organization.
Activities include hayrides, roasting smores around a firepit, live music and picking out a pumpkin in their patch.
Hogan Farms Pumpkin Patch & Corn Maze
If you want an experience similar to Beasley's but on a slightly smaller scale with less crowds, Hogan Farms might be what you're looking for. It boasts a pumpkin patch, petting zoo, small farmer's market, hayrides, corn maze and some children's activities though their typical inflatables had to be shelved this year because it would have been too much work to keep sanitized.
Their biggest weekend event is this coming weekend, Oct. 3 and 4, with a few additional activities, but they are open daily through Halloween.
Click here for much more information.
Here We Grow Again Kids Consignment Sale
Held every spring and fall, this year's fall sale is coming up Oct. 7-10 at the Hendricks County 4-H Fairgrounds & Conference Complex in Danville.
The IndyWest Here We Grow Again Kids Consignment Sale boasts more than 100,000 gently-used clothing items, toys, books, baby gear and more at a fraction of the cost if you bought them new.
Get there early to take advantage of their entire stock before the popular items disappear or take advantage of the bigger discounts on the last two days of the sale.
Destination Danville Festival
This first-time shopping experience on Oct. 10 includes more than 30 vendors around the Hendricks County Courthouse Square as well as live music and food.
These are juried vendors that had to pass a screening before being allowed in, so the handmade and vintage merchandise for sale is guaranteed to be top quality.
Learn more about this event by clicking here.
Mini Fall Festival at Pecar Park
My final highlighted event of the month features activities at one of our county's newest parks, Pecar Park in Avon. Experience this new outdoor attraction by bringing the family out on Oct. 17 for Mini Fall Festival at Pecar Park to enjoy some fall fun.
Activities include guided hikes, pumpkin decorating, contests an apple launcher and much more.
More Events
As always you can check out all of our event listings any day and any time by clicking here.
Hope you and your family have a great fall season! But remember to be safe by practicing social distancing and wearing your facial covering when appropriate.