I've been a fan of live comedy since I was a kid. To me, there's nothing better than seeing a comedian in person. So, when I read about Henry Phillips' upcoming appearance in
Hendricks County
 at the historic Royal Theater, I had to get the scoop for you.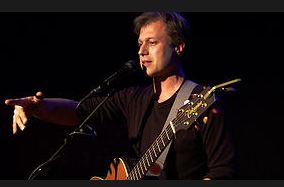 You may know comedian, musician and songwriter, Henry Phillips from his many appearances on "The Bob & Tom Show" with songs like "He's Talking Again" (there's also a version of "She's Talking Again"), "The First Time I Saw You," and "Letter in the Mail." Tickets are $10 a person. I plan on making an evening of it and going out to dinner and then attending the show with a group of friends and family. Henry Phillips' hilarious and unique style (he performs songs where he often makes fun of himself) has won him many fans and appearances, which include
Comedy Central Presents
and
Jimmy Kimmel Live
. His comedy film,
Punching the Clown
, won the Audience award at the 2009 Slamdance Film Festival. I had the opportunity to speak with Phillips, who is looking forward to his first appearance in Hendricks County. Here are some of the highlights from our conversation: Q: When was your first appearance on "Bob & Tom"? A: I think it was about '99. In the early 90s, I used to get a lot of airplay on "The Dr. Demento Show." One time Dr. Demento went on "The Bob & Tom Show," and they asked him about some of the people he was playing and he gave them my CD and started playing it. I was pretty new at the time and eventually Bob & Tom invited me to come on as a guest, and it really kick started my whole career on the road. Q: When did you start playing guitar?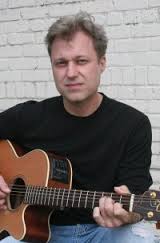 A: I started playing guitar when I was 8 years old. When I got into my teens, I had kind of dropped it. I picked it up again when I got into my early teens. It really became my dream to be a musician. I realized how difficult it was to pull that off and so I went to college and got a degree. But then I started doing comedic music at night and found that I was able to make a career doing that. In a weird way, I had sort of a nice little compromise there. Q: Who/what were your influences starting out (as a comedian)? A: I was always a really big fan of "Deep Thoughts," the recurring bit they had on
Saturday Night Live
. I thought it was so funny. They would read these poems as if they were serious, and it was a very serious presentation. The poems were so crazy or silly that it made me laugh. The irony of saying something so stupid, but taking it so seriously, I thought was great. That's what I try to do with my songs. I loved George Carlin a lot, when I was growing up, Steven Wright, Garry Shandling. I always like the guys that made fun of themselves. Q: Do you have any plans to do another movie? A: Yeah. We have the first movie,
Punching the Clown
, which is now on Hulu (for free). We're going to do another one this summer, so that'll be exciting. We're looking forward to that.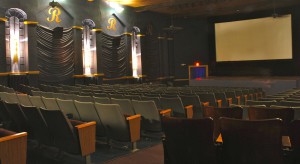 Don't miss the opportunity to see Henry Phillips perform live at Danville's historic
Royal Theater
on Thursday, May 22. Here's what you need to know:
What: Henry Phillips at the Royal Theater.
When: 7:30 p.m., May 22.
Where: Royal Theater, 59 S. Washington St., Danville.
Phone: (317) 745-1499.
Tickets: Available online. Adults: $10. Beer and wine will be available at the show.