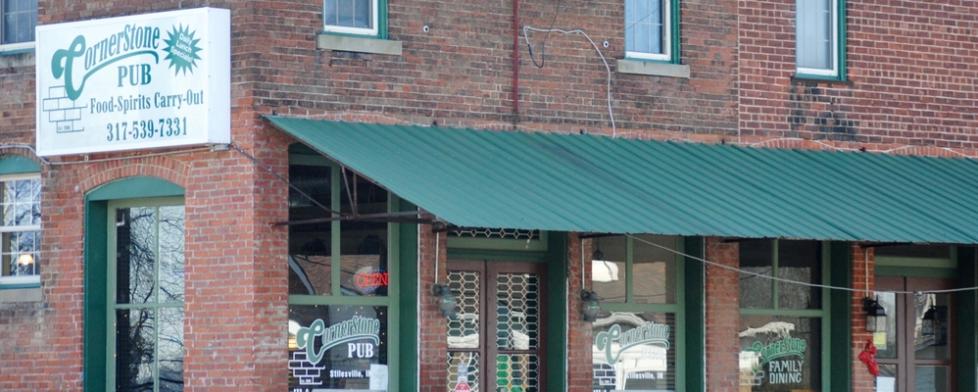 For most of my adult life, I have been a big fan of neighborhood pubs. I suppose you could call them "hole-in-the-wall" or "dive" bars, but those two labels can carry with them a negative image of the place being dirty or run-down, so I prefer to call my type of establishment a neighborhood pub.
A few years ago, my best friend introduced me to the Cornerstone Roadhouse, tucked into the southwest corner of Hendricks County in Stilesville, and it has been one of my all-time favorite neighborhood pubs ever since.
What's so great about a neighborhood pub?
For a person such as myself who was born toward the end of the reign of the dinosaurs and slightly before the invention of the wheel, pitch-dark clubs packed with people, disorienting strobe lights, and ear-shattering, thumping "music" are not what I enjoy.
I don't like screaming at the top of my lungs to the person standing next to me, asking them if they want another $12 beer, only to discover that they can't hear me.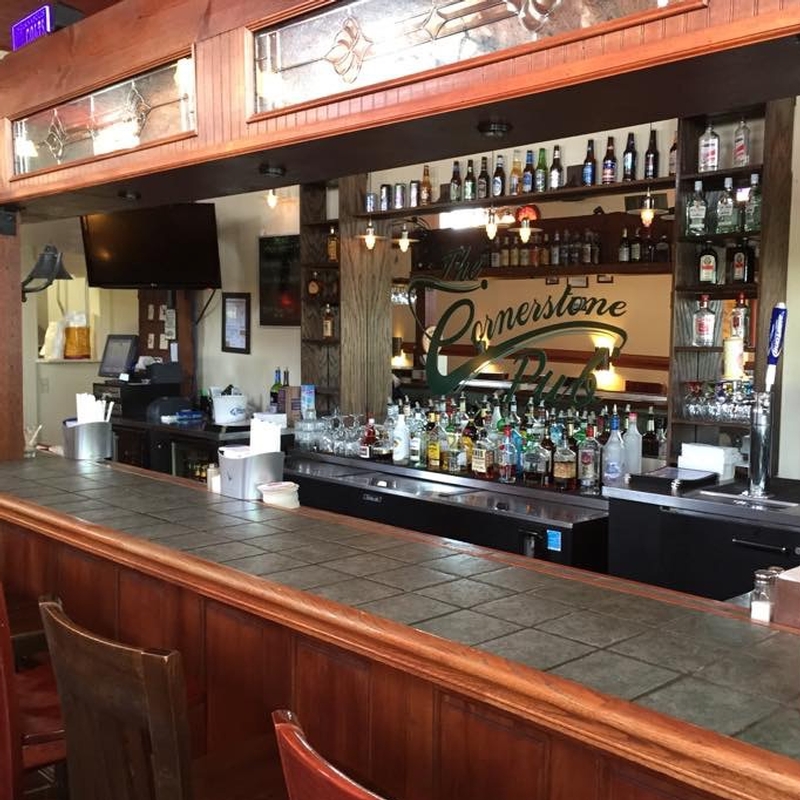 A great neighborhood pub is one where you can come inside to a well-lit, clean, welcoming establishment and be greeted by a cheerful bartender. You can find a seat, order a reasonably-priced adult beverage and move around without feeling like a sardine in a can.
You can hear the jukebox music enough to tap your foot to it, but you can also hold a conversation without raising your voice.
It's where the bartender will chat with you, check on you in timely intervals, share a joke with you, and tell you about the history of the bar and the town. 
It's where people go to relax and unwind, not to stir up trouble. Nobody messes with your stuff if you step away for a minute, you can wear whatever you want, the game is always on one of the TV's hanging around the place, friends and strangers cheerfully converse with each other, and on weekends, you can howl to some karaoke or enjoy some live music.
Cornerstone Roadhouse is all of those good things. The chorus of "I Love This Bar" by Toby Keith always makes me think of Cornerstone Roadhouse.
(You're singing that song to yourself now, aren't you?) 
And that's just the half of it.
On the other half of Cornerstone Roadhouse is their family-dining section. A wall separates the bar from the dining area, so if you're looking for a delicious family meal, don't hesitate to bring the kids.
Now you might be thinking that bar food is about the last thing that you'd want to feed your family, but let me tell you...the food at Cornerstone Roadhouse is really good! And I've even eaten there before I've gone over to the bar, so I'm not speaking from foggy recollection or skewed tastebuds.
In fact, just a few days ago, I noticed on their Facebook page that they had a lunch special on pork tenderloin sandwiches. I do love me some pork tenderloin sandwiches, so I made my way down U.S. 40 (or National Road) to Cornerstone Roadhouse and ordered myself a special.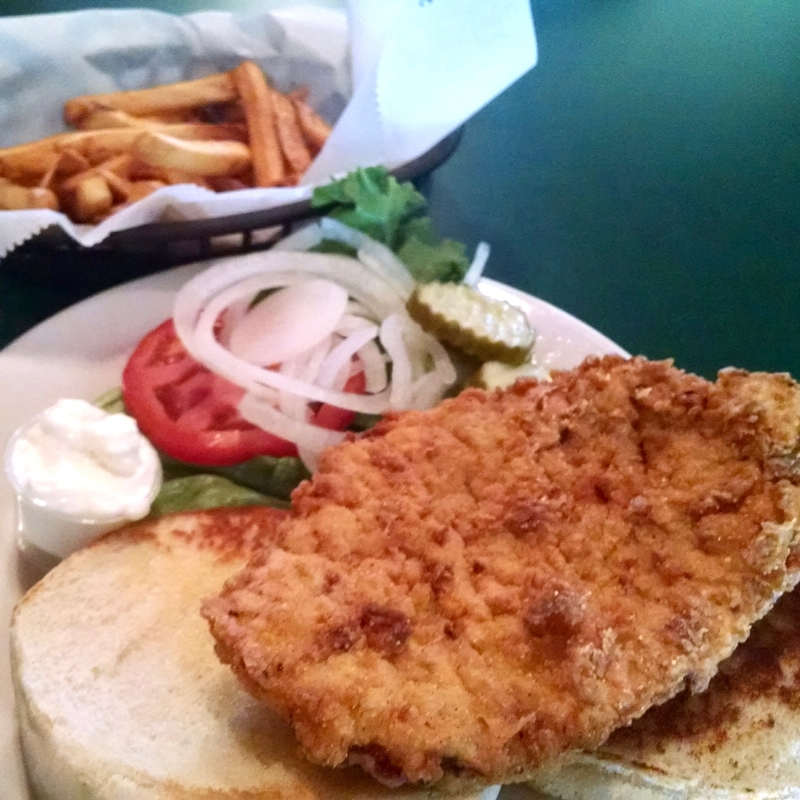 Being the fan of tenderloins that I am, I've eaten more than my fair share of them in my time, and Cornerstone's ranks up there at the top of my list. 
The tenderloin actually lives up to its name -- it's tender. It was fried to perfection with a breading that accentuated the taste of the tenderloin without overpowering it. The meat was bigger than the toasted and buttered bun -- which is a must for me -- and it was served with pickles, lettuce, tomato, onion and mayonnaise on the side, so I could build my sandwich the way I like it.
While I waited for my tenderloin to cool a little bit, I enjoyed some fries that I ordered with it. Again, they were fried to perfection -- neither burnt or soggy. They had a nice crunch and a great seasoning that didn't leave me feeling like I was chewing on a salt lick.
My waitress was friendly and attentive, and she tried to tempt me with a dessert (apple strudel) made especially for Cornerstone Roadhouse by Cinnamon Girls Bakery in Coatesville. I was too full from the tenderloin, though, so I'm going to have to save room for dessert the next time I eat there. 
Beyond tenderloins, Cornerstone Roadhouse offers salads, burgers, wraps, sandwiches, steak, fish, wings and all sorts of other appetizers and side dishes.
I can tell you from personal experience that the smoked ham & cheese on rye, the Cornerstone Burger, and the triple-decker club are all just as good as the pork tenderloin sandwich.
So the next time you find yourself traveling down U.S. 40, make a point to stop at Cornerstone Roadhouse and enjoy some good food, good spirits and good fun. You might even see me there, humming that Toby Keith song that's now stuck in your head.
Cornerstone Roadhouse