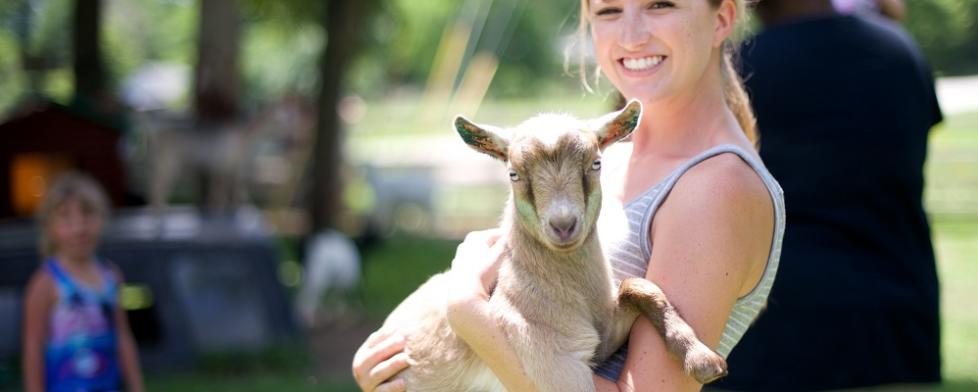 If you just can't wait to get into the Halloween spirit, then you'll want to make plans to go down to the ranch -- Natural Valley Ranch in Brownsburg -- for their annual Halloween Happenings Family Fun Day from 2-5 p.m., Oct. 26.
Everyone is invited to come out in costume; there will be contests in five categories including: 2 and under, ages 3-6, 7-12 and 13-18 and adults. There will be prizes handed out for the costume contest, as well as other door prizes.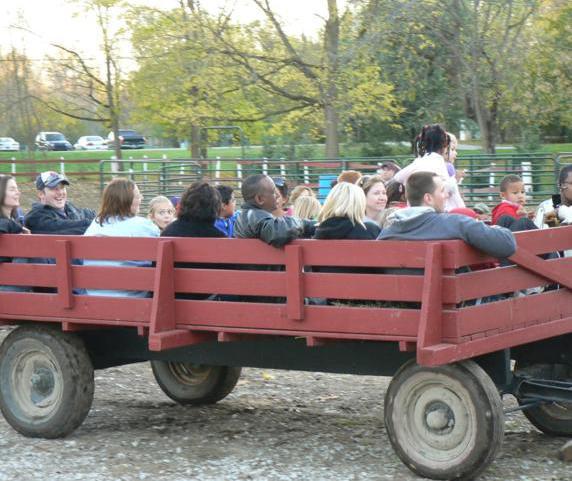 There is always a lot going on at the Natural Valley Ranch and the Halloween Happenings Family Fun Day is a tradition all its own. In its 4th year, you'll be able to enjoy tractor-pulled hayrides and a bonfire. The Ranch's petting zoo will be open and they'll be offering pony rides. If you like to fish, you'll be able to do that, too.
Don't be surprised if you see some baby ducks waddling around along with a baby rabbit or two. Also, be sure to keep an eye out for Hank...he's a small pig that has a great personality and he really gets around the place. A host of other games and activities are also planned. 
Recently, I had the opportunity to participate in one of their trail rides. And, while I'm not exactly "experienced" when it comes to riding a horse, it was a great way to relax and enjoy the outdoors. The horses - and all of the animals - are really something to see.
If you love getting away, Natural Valley Ranch is a great place to go, and there really is no better time than during their Halloween event on Oct. 26 as there will be fun for everyone.
Families/groups -- up to 6 people -- are $35 and it's just $5 for each additional person. Scout troops and youth groups are welcome. Visit their website for more information or call the ranch at (317) 852-3709.  
Natural Valley Ranch
6310 E. County Road 350 N.
Brownsburg, Indiana