Whether you're just starting to build your holiday decor stash or are a seasoned pro with decades of experience, adding something new to your repertoire each year is part of the fun. Frazee Gardens in Brownsburg is a great source for new holiday décor. Looking for some ideas?
Greenery and live plants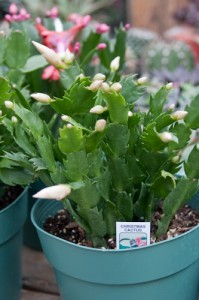 Potted plants can add life to holiday decor for years to come. At Frazee Gardens in Brownsburg, you can find plants like:
Poinsettias: traditional holiday plants that add life (literally) to decor.
Christmas cacti: great indoor plants that will bloom, on-cue, each December (my parents have one that is close to 30 years old!).
Succulents: low-maintenance plants especially friendly to those whose thumbs aren't very green.
Frosted ferns: these naturally look like they've been dusted with snow.
Frazee Gardens also has a great selection of greenery for making live wreaths to deck your halls.
Unique ornaments
In addition to decorations of the living variety, Frazee Gardens' gift shop is a wonderful trove of unique items, many of which are handmade by local artisans. On my most recent stop, I picked up a blown-glass ornament by Lisa Pelo of Hot Blown Glass.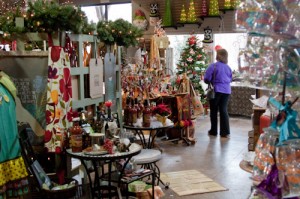 In the gift shop now, you'll find at least eight trees, each of which is loaded with beautiful, whimsical, and handmade ornaments that are arranged by theme for easy shopping. These will make great additions to your tree, but they also make wonderful gifts for hosts and hostesses.
Get your exclusive Cookie Trail Recipe!
Frazee Gardens is also stop #4 of 12 on this year's Cookie Recipe Trail. Pick up a flyer while you're there to get exclusive access to their cookie recipe. By scanning the QR code with your smartphone or visiting the special web address, you'll get a recipe that is perfect for your next holiday gathering. Happy decorating!