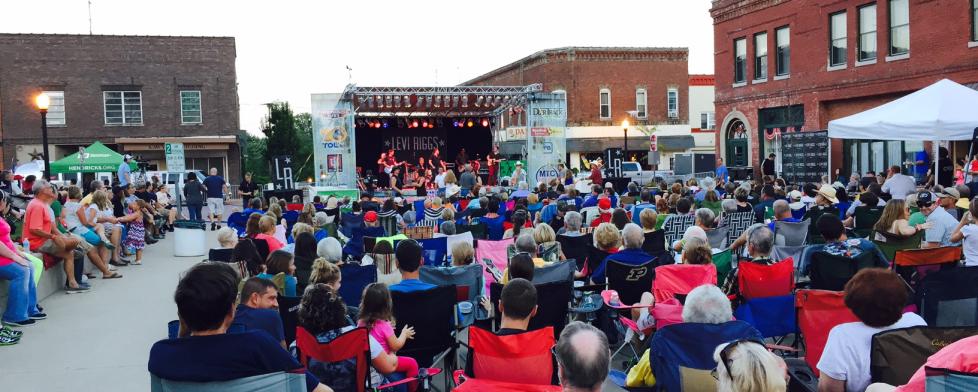 If the Summer Sounds on the Square concert series in Danville, Indiana, wasn't already one of the best events of the summer in Hendricks County, it now has an added perk.
A new summer shopping promotion, Circle the Square, has been created to help support local businesses in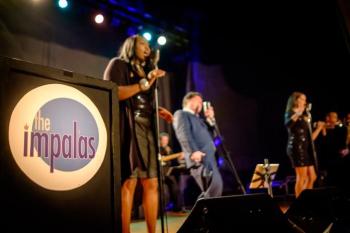 Danville. All wristbands from Summer Sounds on the Square concert admissions can be redeemed for a discount or special offer at one of 19 participating local retailers.
The promotion springs from a collaboration between the Downtown Danville Partnership and Leadership Hendricks County. Chris Gearld, a member of Leadership Hendricks County, said that they intend to expand the program to other towns in the future. Danville is a natural place for the pilot program because it's the county seat.
So how does this work? It's super simple! When you buy admission to Danville's summer concerts, your admission is a wristband. Simply save that wristband, decide which participating store or restaurant is your favorite and take your wristband there to redeem whatever coupon that particular place is offering! Specific deals are listed below.
There's one more perk. Store owners will take your wristband, write your name and number on it and enter it into a raffle for a gift basket valued at $150. The winner from each raffle will be announced at the concert the following month. Each basket contains gift cards and items donated from local retailers.
So one more time, here are the steps:
Buy your wristband! Enjoy any of the remaining Summer Sounds on the Square Concerts:
July 21 – Living Proof
Aug. 18 – The Impalas
Sept. 16 – Levi Riggs
Shop! - Until Sept. 30, use your wristband for a deal or discount (one per customer) at any one of the participating retailers below:
The Beehive – Free dessert with purchase of $10 or more.
Blended Juice & Smoothie Bar – $1 off a 16-ounce smoothie.
The Bread Basket Cafe & Bakery – 10% off one-time purchase.
Court House Grounds – One free breakfast sandwich.
Danville Florists - $5 off any purchase of $30 or more.
Curtis Motors West - $100 off down payment.
Ferguson Do-It-Best – 10% off, except sale and net items.
Forget-Me-Nots – 10% off in-store purchase.
Gallery On the Square – 10% off item.
Indy Lube - $3 off an oil change or $20 off an air conditioning recharge.
Hair Magic II – 15% off haircut or $10 off color.
The Locker Room – 25% off one item, excluding athletic jackets.
Red's Donuts – 10% off purchase.
The Royal Theater – Free small popcorn.
Sage Home - $10 off any purchase totaling $25 or more.
Seize the Night Designs – 10% off purchase.
Taylor Sportswear – 10% off all apparel.
The Watermelon Patch - $5 off $25 or more.
Two Guys Pies – Free order of breadsticks with purchase of large pizza.
3. Enter the Raffle! Make sure store owners take your wristband and write down your name and number to enter it into the monthly drawing for a gift basket of local goodies worth $150.
So make your concert plans and get shopping! And I'll see you at Summer Sounds on the Square.