Editor's Note: Unfortunately, Reclamation is no longer in business.

As a young girl, Hendricks County native Elizabeth Brown fell in love with the old Victorian home near the corner of what is now Ronald Reagan Parkway and U.S. 36.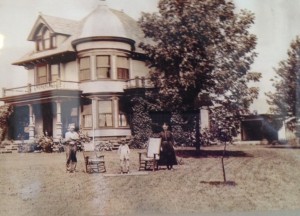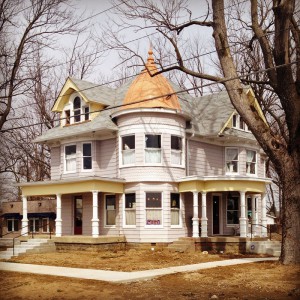 Built in the 1890's by Jeremiah and Mary McClain, the home, which is rich in Avon history and would have been out in the country in its day, is one of the last still standing in an area that is now heavily commercial with retail giants like Menards and Meijer just across the street. Considering its historic appeal and current surroundings, Elizabeth found it to be the perfect location for Reclamation, a new vintage market and gallery. With space for 35 different vendors, the variety is amazing. Each room is teeming with treasures from the past.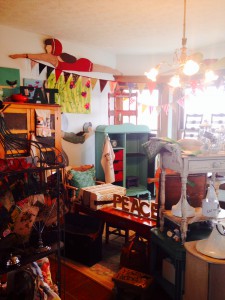 Toys and games, vintage fabrics by the yard, antique and re-purposed furniture, clothing, jewelry and so much more on two floors is just waiting to be discovered. Whether you are a collector or looking for that perfect piece to complete your decor, you will not be disappointed. In addition, unique handmade items are nestled in between the treasures of old. Birdhouses, scarves, jewelry, local art and more. Inspiration is around every corner as you wander the rooms of this quaint shop. Elizabeth takes pride in the history of this stately old home. She has done her best to preserve the original architecture. Rich wooden pocket doors separate many rooms. Beautiful wood floors run throughout.
The grand staircase with a built-in bench greets you in the original entry. Elizabeth has also taken great care to replace modern lighting with period pieces that give credit to the Victorian era. Reclamation's Grand Opening will be April 11, 12 and 13 and will be a weekend you will not want to miss. In her research of the McClain family, Elizabeth found an old film reel from 1941 that will be playing throughout the grand opening weekend. The film shows an elderly Mary McClain talking about her prized-winning flowers from gardens that once surrounded the home, giving viewers a glimpse of what life was like in Avon long ago. In addition, Jeremiah and Mary McClain's great grandson will be in attendance and a family tree will be on display with pictures of the home and the family who built it. Reclamation is the new shopping destination for any visit to Hendricks County. With inventory that changes daily, I simply can not wait to go back for a visit to step back in time and rediscover treasures of old. And plans are already in the works for an old-time photo booth in the current attic space. What a fun and unique way to commemorate your visit.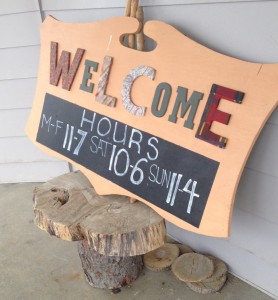 Reclamation is located at 10644 E. U.S. 36 in Avon and is open seven days a week. Just look for the Victorian house on the north side of Rockville Road just east of Ronald Reagan Parkway. For more information, visit their website or Facebook page.