When it comes to summertime food, you can't go wrong with a great tasting burger, fries and a thick, delicious shake. And, as I recently discovered, all of that - and more - is available now at Beefcake Burgers in Plainfield, located at 2683 E. Main St. (U.S. 40) near the Kohl's Department store.
Co-owners Valerie and Ted Weddell recently left behind careers in accounting and as a contractor, respectively, to pursue their dreams and opened the doors to their restaurant back in May. They are open 11 a.m.- 9 p.m. daily.
So, what did I think of my first visit?
Well, Beefcake Burgers serves up just what the name implies. Burgers made fresh daily starting with one-eighth of a pound of fresh ground beef (for the "Single") and cooked to perfection into a flavorful patty you'll really enjoy.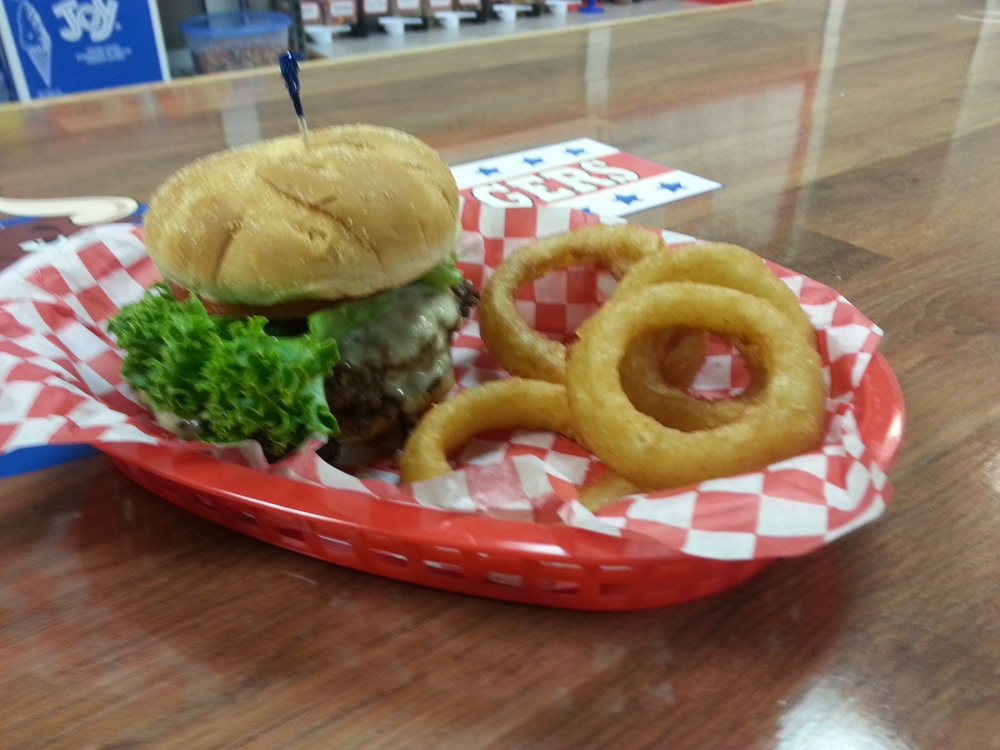 In fact, at Beefcake Burgers, the burgers are the "stars" (stars equal the number of patties) -- ranging from the Single, Double and Original (3 patties...about 1/3 lb.) to the "Udderly Big" Burger (4 patties-1/2 lb.) and, of course, their five-star creation known as the "Grab the Bull by the Horns."
They offer a litany of "free" toppings - everything from tomatoes, mayo, relish, mustard and ketchup to such things as grilled or fresh onions, grilled mushrooms, buffalo sauce and more. And, because no burger would be complete without some cheese, they offer American, Swiss, Pepper Jack (always my favorite) and Cheddar. 
For a little extra, they also offer a few premium toppings including a fried egg, extra patty, bacon, chili or melted cheddar cheese. 

A well-made burger is something I look for whenever I go out to lunch or dinner, and Beefcake Burgers certainly didn't disappoint. I ordered an "Original" with Pepper Jack cheese, grilled onions and lettuce. Every bite was hot, fresh and delicious.
This is not fast food, so you need to be prepared to wait a few extra minutes, but you won't be disappointed as it's worth the time. 
Adding to the experience is Beefcake Burger's choice of fries -- there's french fries, sweet potato fries and other choices including cheese fries,  bacon cheese fries, chili cheese fries and, of course, "loaded" fries, topped with everything I just mentioned. They even offer Pickle Fries that you have to try with buffalo sauce.
If onion rings are more to your liking, they have those, too, and since I ordered those myself, I can tell you firsthand that they're flavorful.
In addition to the burgers, Beefcake also serves up a wide selection of menu items that includes a Breaded Tenderloin, Grilled or Breaded Chicken sandwich, fish sandwich and a Stacked High BLT, as well as the "BOSS" Dog; a specially-made 1/4 pound hot dog.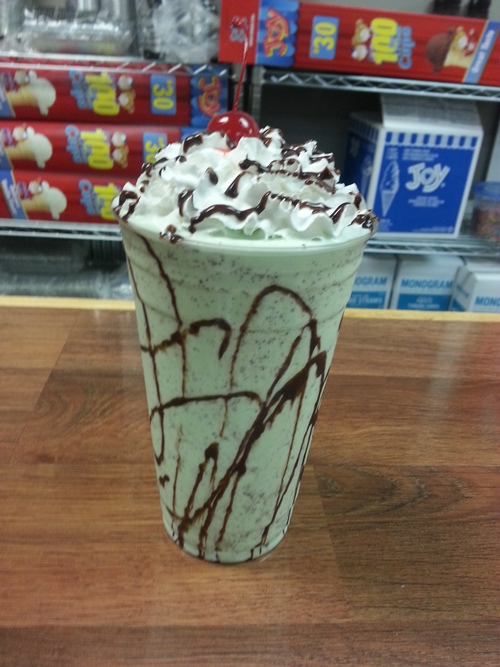 Like a great tasting salad with fresh ingredients? They've got that, too. You can order a side salad with a sandwich or their house salad as your meal.
It's a great place for families and they're definitely kid-friendly with their Little Buck-a-Roos Kids Meal choices that include: Buck-a-Roo Burger, Grilled Cheese, 5-piece Chicken Nuggets or a 5-piece order of Mini Corn Dogs (not to worry adult Corn Dog lovers - they also feature a 10-piece order...). Rounding out the kids menu is a choice of fries or apple sauce and your choice of apple juice or milk. 
The other thing, I discovered, too, is at Beefcake Burgers, the "burgers" are just part of the story - there's also dessert!
While you're there, you'll want to save room for one of their hand-dipped milk shakes or ice cream cones (single or double scoop...). And, from their ice cream station, you can choose from all sorts of free toppings (sprinkles are for everyone) and they've also got lots of whipped cream, Snickers, M&M, Reese's Cup, Butterfinger and Heath candy pieces, caramel, raspberry and chocolate drizzle, as well as chocolate chips and Oreo cookies.
All in all, Beefcake Burgers is a place I recommend and in the event you'd like to be a regular, they offer a daily special - from 11 a.m. - 4 p.m. - featuring a Double Cheeseburger, order of fries and a drink for just $6.50.