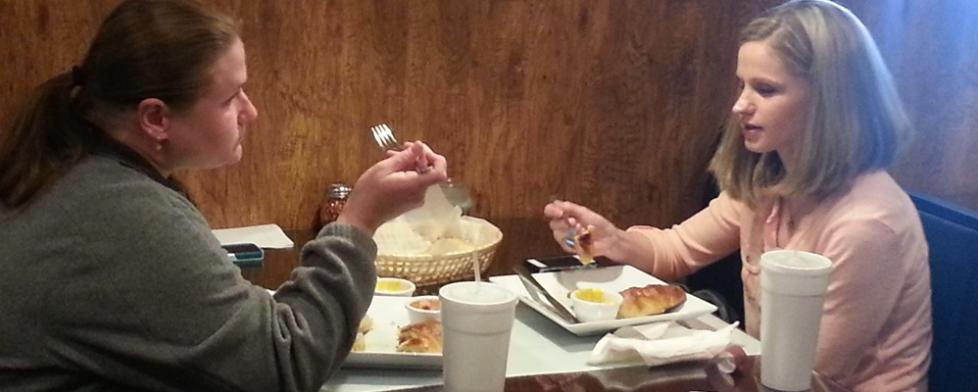 Whether you're enjoying a slice of pizza, a fresh garden salad, a generous serving of their lasagna or anything else that's on the menu, there is an unmistakable flavor to the fresh, homemade food served at the newly renovated Sal's Famous Pizzeria in Brownsburg.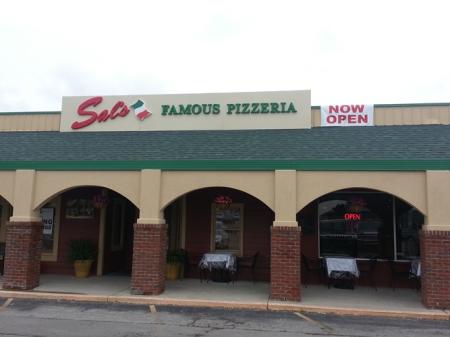 At least that's what I discovered upon visiting owner Sal Russo's new digs in Brownsburg. I loved the new awning held up by new brick pillars that provides a great outside dining experience that didn't previously exist. The newly remodeled interior features a new lunch counter with an amazing number of mouthwatering options displayed beautifully behind a glass viewing area.
The changes, which I'm sure weren't cheap, provide a welcoming atmosphere and increased flexibility for couples, families, small groups or even large gatherings. 
The best part is that even though Sal's looks different everything that comes out of the kitchen hasn't changed as their made-from-scratch recipes originate from his beloved mother's kitchen in Sicily to Hendricks County.
That rich family heritage is perfected in the flavor of the food, and it's there from the first taste. Sal's prides itself on mixing its own sauces, grating its own cheeses and using only the finest imported tomatoes.
That incredible attention to detail ensures every dish is authentic and remarkably consistent as every entree is made to order.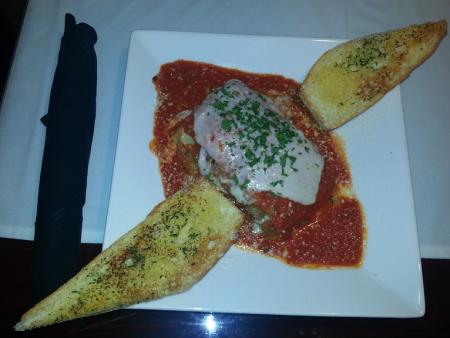 I am happy to say that I experienced all of this with the pepperoni pizza and with the garden salad I ordered. When you cut into the salad - or bite into it - there is an unmistakable crunch.
When I asked about this, Rosio - Sal's wife - was happy to explain that the crunch comes from their family's secret recipe that includes lemon juice. In addition to the fresh lettuce and tomatoes, there were plenty of onions, green peppers, mushrooms, black olives, carrots, pepperoncini and mozzarella cheese. It was topped with their house-made Italian dressing that was as good as advertised.
As part of a second visit, I ordered a serving of their lasagna. The generous portion was something to be savored with lots and lots of ground beef blended with layers of fresh pasta and a mix of ricotta, Parmesan and mozzarella cheeses. 
With delicious food as the centerpiece, what makes Sal's so appealing is the menu - both lunch and dinner - and the atmosphere. It's also affordable with a garden salad at less than $5 and most dishes right around $6-7. 
The menu features a litany of choices - everything from a wide selection of pasta dishes and spaghetti to pizza, stromboli's, calzones and Italian subs. There are also plenty of appetizers and desserts to choose from.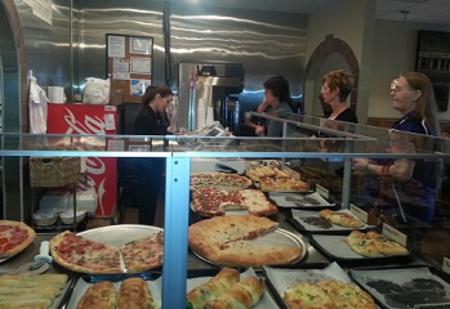 If you're there for lunch, the "new" location now features a lunch counter though you can also choose to order off the menu.
At the back of the restaurant is a massive brick oven that Russo built by hand. He told me it cooks with precision as it is equipped with the latest in electronic controls. I'm sure it's something to see when it's fired up.
When I asked Sal if he has a favorite from among everything he creates, he simply said, "It's all great and I always say that it's up to you to decide what's good or what is your favorite."
I sensed an unwavering sense of pride in his voice as he told me that, and for good reason, as everything Sal's Famous Pizzeria serves up is just that good.
Sal's Famous Pizzeria 
Locations
:
Brownsburg - 1028 E. Main St. - (317) 858-8700
Mooresville - 360 S. Indiana St. - (317) 831-0775
Plainfield - 350 E. Main St. - (317) 837-8800 
Website