Growing up in
Hendricks County
, I have had some basic knowledge of the deep history that we are fortunate enough to have here. I remember in fifth grade doing a whole county history unit in which I learned lots of fun facts to impress adults. My knowledge of the county has continued to grow through experiences with Leadership Hendricks County and even while blogging here for all you fine folks. I find history exciting!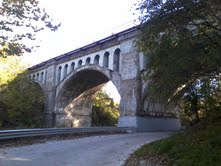 So when I heard about
Forgotten Time LLC
, a new addition to Hendricks County and its mission to bring the factual history of Indiana, and it's rich folklore and legends to light, I was intrigued. For owner Danielle Garrison this passion has bee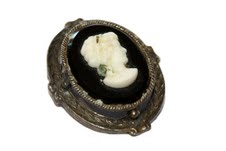 n a love with more than 20 years of studying Indiana's factual history. Danielle's primary interest is ghostology. She was fascinated with the paranormal at an early age and has cultivated her education and efforts in the understanding of ghosts on a physiological, psychological, social and philosophical level in past and modern day societies. Serving as a small business management consultant the past eight years, she finally decided to practice what she had preached to others for years by taking her passion to a new level founding Forgotten Time.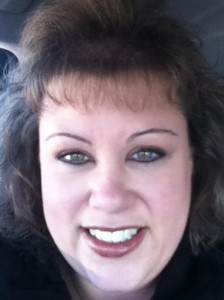 The premise behind Forgotten Time is to help people connect with the history in Hendricks County.
"Hendricks County has an amazing history that most people are not aware of, or are unable to connect with," she said. So Danielle and Forgotten Time will serve as a tour guide of sorts leading those interested through the history, and in some cases, paranormal adventures of Hendricks County and the state with classes, events and even bus tours. Participants will learn about architecture, cemetery restoration, ghost hunting as a hobby and paranormal investigation, including overnight trips to the Hannah House, Roads Hotel, Whispers Estate and more. Upcoming events that Forgotten Time will offer include the last spring class of Ghost Hunting as a Hobby from 9 a.m.-5 p.m., this Saturday, May 18 at Metropolis Mall in Plainfield, Indiana. To register online, click
here
, or call (317) 451-6004.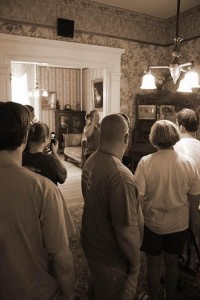 Then on July 20, Forgotten Time will host a road trip to the Roads Hotel in Atlanta, Indiana, in nearby Hamilton County. This event is designed to give people, who have an interest in Demonology or Possession or who are currently involved with a paranormal investigative team, the tools to look for and identify possible demonic cases. This event is limited to only 50 seats, and early bird tickets have sold out. People may register online by clicking
here
, or by calling the same number above.
Looking to try something different to connect you with the past? I would suggest one of Forgotten Time's offerings!