Do you brew? Do you make your own wine? Ever wondered what's involved in homebrewing or winemaking? Then you'll be pleased to learn that
Great Fermentations
has opened in
Avon, Ind.
, providing yet another fantastic reason to visit
Hendricks County
.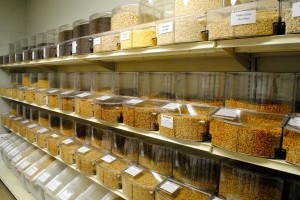 Great Fermentations originally opened on the northeast side of Indianapolis in 1995 and for nearly two decades has been providing all the equipment, ingredients and education that a brewer or vintner of any level of experience would need to create their own beer or wine. For those in the western portion of the state, however, it's a long drive to the store at 5127 E. 65th St. There aren't many options for brewing and fermenting supplies around here, so customers began asking for a location on the west side of the metro area. As a result, Great Fermentations opened a second store about two months ago at 7900 E. U.S. 36 in Avon -- right behind Fazoli's and Arby's. The timing couldn't have been any better.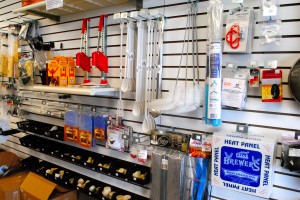 My dad recently retired and has been looking for a hobby. One of my uncles brews his own beer and introduced my dad to the world of homebrewing during a recent family get-together. I volunteered to test any and all of my dad's creations (it's a tough job, but someone has to do it) if he started brewing as a hobby, so he's been researching what all is involved in the process. With Christmas approaching, my dad's quest for a hobby, his interest in homebrewing, and my willingness to be his guinea pig, I
had
to stop in at the new Avon location of Great Fermentations. I'd be a bad son if I didn't, right? I was thrilled to discover what's inside the Avon store. They have beer and wine kits for beginners. For more advanced brewers, they have about a jillion different grains to choose from (give or take a zillion). They have bottles, caps, corks, books, magazines and all kinds of parts and utensils and doodads that I have absolutely no idea how they're used.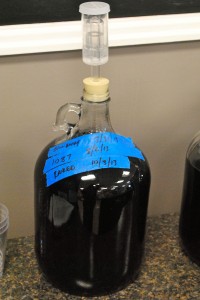 Fortunately, they also have very helpful, knowledgable and friendly staff. Mike and Joe answered all of my ridiculously ignorant questions. I didn't detect even the slightest snicker or giggle from either of them as I revealed my complete lack of knowledge of the brewing and winemaking process. They simply seemed thrilled to be sharing their knowledge and passion with someone else. They also advised me of regular
classes that are offered
at both locations, such as the Beginning Brewing class they recently hosted and the Beginning Winemaking class that's scheduled for Nov. 23 in Avon. If my dad gets into brewing, Mike and Joe suggested that he might also be interested in a homebrewers club that meets at the Avon location once a month to share secrets and stories. My dad enjoys wine, too, so I'm really not sure if he'd be more interested in brewing or winemaking. This was quite a dilemma for me until Mike and Joe alerted me to
gift certificates
for Great Fermentations. Perfect! I'll give my dad the gift of a hobby for Christmas, and he can decide whether he wants to make his own beer or wine! There is 
so 
much stuff inside the store that I can't even do it justice. It's best to see it for yourself. Oh, and there's one other thing that they offer there:
free beer samples
. Yeah, I figured that might get you moving. See you at Great Fermentations!
Great Fermentations