Those who know me best could tell you without any uncertainty that this girl loves her meat! Tell me there are some big slabs of meat to be had, and I will go wherever you want me to.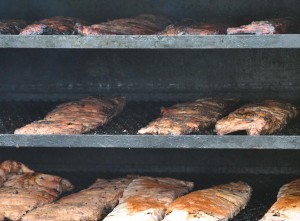 So, you can imagine my excitement when this time of year comes around and I hear the words, "Rib-Fest!" But the
Hendricks County Rib-Fest
, which begins at 5 p.m. June 30, has so much more to offer this year.  If you've never been, mark your calendars because this is definitely the year to come with the
Hendricks County
festival moving to a new location at Kingsway Christian Church, 7981 E. County Road 100 North in Avon. Event organizer Karen Sanburn said the old location at Washington Township Park was a wonderful venue but parking had become a problem. "We kept track of parking in 2011 and realized that Harmony Baptist Church parked over 1,000 cars for us," she said. "We knew we had reached a maximum capacity at that location and needed to look for a larger venue. Kingsway boasts over 70 acres and over 700 parking spaces. Combined with available parking at the Avon schools, we felt that this would be a move that would fit us this year, and allow unlimited growth to our event in the coming years." Whether you're a visitor or local, this event is a must-see as it has a little something for everyone including great food, children's activities, live musical entertainment and much more. Make sure to bring some money to try some of the delicious rib samplings from local vendors, such as Big Earl's Catering, City Barbeque, Delia's, J&M Barbecue, Johnson's BBQ Shack, Longhorn Steakhouse, Pit Stop BBQ & Grill and Wings, Etc. You also won't want to miss out on all the family-friendly activities this year! Kids of all ages can enjoy Earthstock, sponsored by the Hendricks County Solid Waste Management District. Earthstock provides fun activities for the whole family focused on a green lifestyle.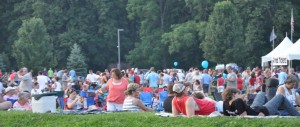 Jennie DeVoe will headline this year's musical offerings. Families can also participate in activities such as: Silly Safaris, Colts in Motion, Radio Disney, Monster Mini Golf and Hot Air Balloon Rides.  Bring your blankets and lawn chairs as the event finishes at 10pm with a fireworks show. "Rib Fest provides a very inexpensive evening of food, games, music, and fireworks for the entire family," Sanburn told me. "We have historically hosted over 6,000 people at this event, and with expanded advertising and Jennie DeVoe this year, we expect the largest crowd ever. We want to make this a premier west side event and allow Avon and surrounding cities the opportunity to showcase themselves to visitors." It sounds like a great night for some family fun! I'm planning to take my family out for the evening, we hope to see you there! For more information check out the
Rib-Fest Facebook Page
!
If you attend please leave me a comment letting me know about your experience. I would love to know of the fun your family has at events I write about!