As I was researching a story earlier this month, I noticed that Rock-N-Rollers website no longer existed. I was afraid the roller rink had closed. But I was wrong. The rink is now under new ownership and has a new name,
Hot Skates
. So, I stopped by the facility to find out what is new.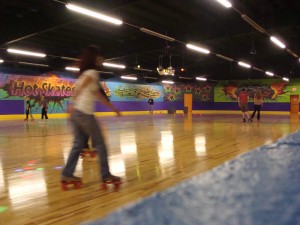 The biggest change is the skating floor. The new floor is now made of pine. The walls also have been repainted, and the rink now seems brighter. In the arcade area, you will find new games, and the new ownership also made some significant changes to the party room. In the past, you could not see the rink from the room, but now it is opened up, which is a welcome change. Overall, I was impressed by the new look. The skating floor was shiny and everything looked clean and bright.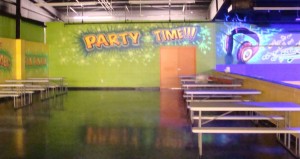 In addition to those changes, Hot Skates also offers STEM (Science, Technology, Engineering and Mathematics) field trips. Students will learn how STEM concepts are used in skating, rink design and more. Students will then get two hours of fitness through roller skating.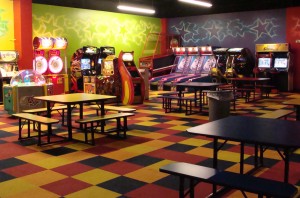 If you are looking for something to do this week, it's a good time to check out Hot Skates. Hot Skates has added daytime skating for winter break and special events on New Year's Eve. Their winter break hours are 10 a.m.-4 p.m. today through Jan. 3. If you arrive before 11 a.m., admission is $3. After 11 a.m., it is $6. On New Year's Eve, Hot Skates will host two parties. The first one is from 5:30-8:30 p.m., and the second is from 9 p.m.-12:30 a.m. Both parties are $10 a person. The rink also will have public skating every evening, except New Year's Eve, from 6-9 p.m.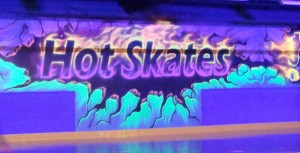 Regular hours are 6-9 p.m. on Tuesdays, 6-11 p.m. on Fridays, 12:30-9:30 p.m. on Saturdays and 12:30-6 p.m. on Sundays. If you don't have your own skates, you can rent skates for $3. Rollerblades and speed skates are also available for $4. Hot Skates is located just off of U.S. 36 behind Terry Lee Honda.
Hot Skates Roller Skating Center
241 Casco Drive
Avon, IN 46123
317-272-0873