I've lived in Hendricks County, Indiana, for 16 years now.  And for many of those years, I had unknowingly driven by the Avon Wedding Barn but had never seen it because it is set back off County Road 100 North. 
After I started working at Visit Hendricks County, I got the opportunity to visit it. The barn is a 100-year-old Amish-built red barn that was restored into a beautiful venue. It sits on six acres with a running brook spanned by a walking bridge. 
It has an expansive porch on one side and a beautiful old Catalpa tree nearby.  But the icing on the cake is found inside. I've always loved the feeling I get when I walk inside Avon Wedding Barn -- the beauty of the string lights along the wooden pillars have always provided a certain mystique.
New Owners
But this lasting Hendricks County wedding venue is getting a bit of a rebirth.
Last year, Avon Wedding Barn was purchased by the Wheeler family with mom, dad, son and daughter-in-law all working together. 
The senior members of the family moved here from Ashland, Kentucky, to fulfill their dream of owning a wedding barn while the younger Wheelers are a local couple that were married in the barn 10 years ago with a wedding that helped kick off the transition into a wedding venue.
So, you could say they have a bit of attachment to it and proved to be the right family at the right time to take over the business.
What's New?
The Wheelers already have made several changes since taking over, looking to take the venue to the next level. Some of the additions they made are outside Edison bulbs over the patio area, fire pits and they are most excited about the addition of a premium wedding cottage and bridal suite. 
They also upgraded some of their audio equipment to host several special events throughout the year such as community events, micro concerts and The Festival of Trees.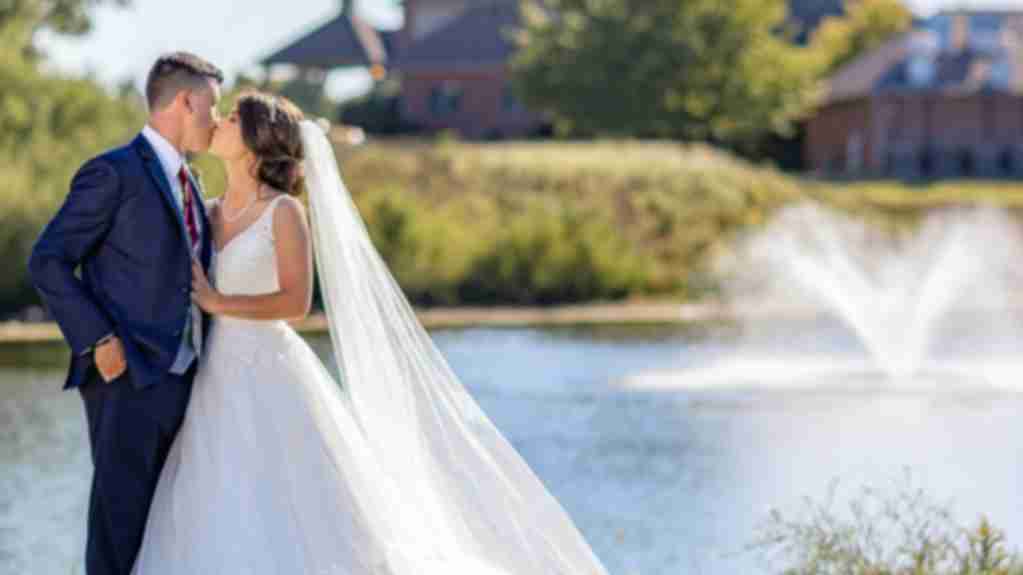 Free Wedding Guide!
Get your insider guide to all things Weddings in Hendricks County by ordering your FREE Wedding Guide.
Community Focus
One thing that hasn't changed is their dedication to the community. They continue to donate to charities like the previous owners did.  One example: The Festival of Trees they completed back in December.  More than 16 charities were highlighted at the event and $9,000 was raised. 
They hope to do more community events that partner with local non-profits and help raise awareness for them, connect new supporters as well as raise money for them.
If you're looking for a hidden gem in Hendricks County, look no further than the Avon Wedding Barn.  There are endless possibilities for picturesque moments.   With its hand-cut, wood beams and specialty lighting, this event space can host everything from the most elegant celebrations to shabby chic or straight-up country weddings.