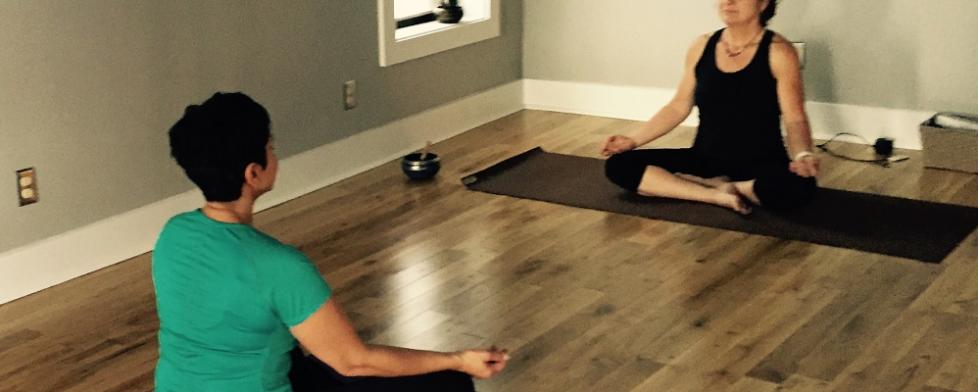 Whether you are looking to get in shape, or you are simply trying to find a way to relax and unwind, Hendricks County has just the place for you. Danville has a new yoga studio called Peace Through Yoga that is definitely worth checking out! 
After hearing about this yoga studio, I knew right away that I needed to give it a try. Being someone that thoroughly enjoys working out in a small-group setting, I knew that Peace Through Yoga, which is located just off the historic Hendricks County Courthouse Square at 134 S. Washington St., Danville, would provide an experience I would really enjoy.
The minute I walked into the studio, I felt comfortable and at ease. Before the class started, we all took the time to introduce ourselves, which I feel helped create a sense of unity.
The entire studio has a very warm and relaxed environment that made me feel right at home. The environment was truly judgment free which is something that so many of us are looking for.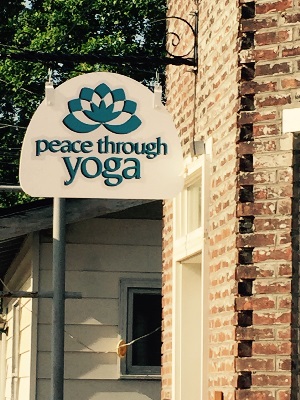 Being someone who is new to yoga, I was unsure of what to expect. But the minute the class began, all my worries went out the door. The instructor was absolutely fantastic! She was able to clearly explain each and every move to the entire class and even took the time to help us one on one if we did not quite get a move. 
I was truly focused on the present throughout the entire duration of the class. It was almost like a little vacation away from reality. I left the class feeling more relaxed than I ever thought imaginable.
Sessions last anywhere from an hour to two hours depending on the class. Classes range from gentle/restorative yoga, which allows you to relax and reduce stress at a slow, soothing pace, to piyo dynamic movement, where the yoga becomes an athletic workout, and everything in between.
It is easy to find the perfect class for you, and at $15 for a walk-in, one-time session to $300 for a 30-class package and some cheaper packages and private lessons available, it really is quite affordable, too. 
Peace through Yoga has a truly welcoming and serene environment. Whether you are visiting Hendricks County or a permanent resident, you should try to work it into your schedule. With a wide variety of classes from beginner to advanced, this studio is one worth stopping by to experience!