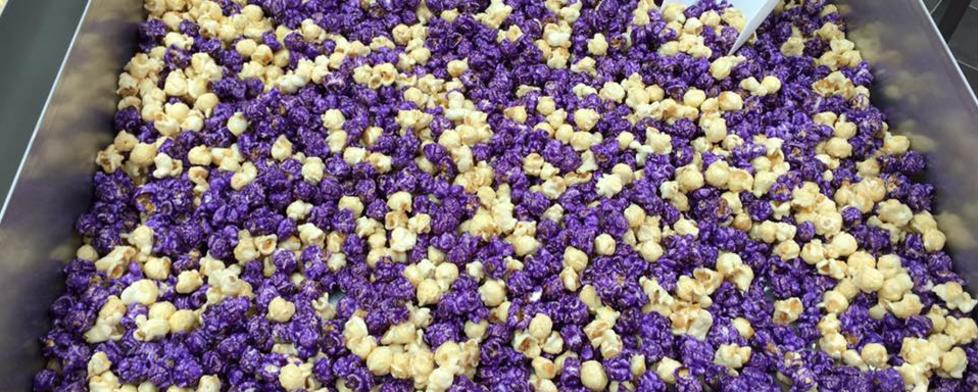 Step inside the friendly confines of the new Pop-O-Licious store in Brownsburg, and you'll discover - as I did recently - just how delicious a batch of homemade gourmet popcorn is to enjoy.
What's more, a key ingredient in this Brownsburg popcorn shop's growing popularity is the partnership that exists between the shop's owner, Sue Bennett and her daughter, Amanda.
The shop opened its doors April 6, and its popularity continues to grow as word gets around about the popcorn. As the shop's "popcorn master," Sue is drawing on her culinary talents to prepare the ever-expanding selection of flavors of the popcorn and Amanda is getting a "real world" experience in what it takes to successfully manage a business while, at the same time, working on completing her business degree at the Indiana University Kelley School of Business.
The selection of flavors is not only amazing, but they even take requests. Hence, their offerings run the gamut of everything that's sweet, spicy and savory.
Among what they call their "gotta have" flavors is their Movie Theater popcorn, Caramel Corn and Kettle Corn to a variety of other caramel and cheddar cheese-inspired choices. Their Chicago mix is a nod to the well-known blend of caramel and classic cheddar as made famous by Garrett's of Chicago.
Currently, they feature approximately 40-50 flavors - available primarily in two sizes - a 4 ½-cup serving for $4 and a 9-cup serving for $7. Among the more interesting flavors include "Steak Sauce" which, I swear on the nearest Porterhouse, tastes exactly like A-1; Guadalajara Hot Sauce (spicy, yet very flavorful...); Spicy Jalapeno and Cheddar Pretzel Ale. Others include Buffalo Blue Cheese, Double Cheese, Root Beer, Caramel Green Apple Mix, White Cheddar Cheese, Garlic Parmesan, Dill, Pizza and Ranch.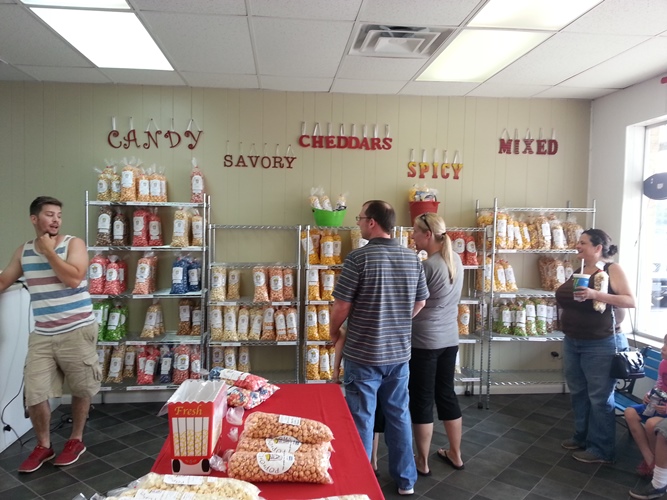 Fruit lovers will be in popcorn paradise as well, with Blueberry, Orange and Grape, among others. They even offer a Bing Cherry and Cinnamon concoction.
They even make a "smart popcorn" specifically for schools that features less salt, coconut oil and no sodium. And, as their business continues to grow, they are expanding into other types of servings and gift ideas for Father's Day, Mother's Day and more. And, if you're idea of snacking is go big or go home, they offer a 27-cup bag for $25.
While you're there, you can also sit and enjoy a variety of vintage-style soda pops and other drinks. And, because it's a place that encourages sampling, it's a very friendly place to shop. 
I wasn't able to leave without picking up a couple of bags for my family to try, which gave the new Pop-O-Licious their seal of approval as well.
Pop-O-Licious is located at 1016 E. Main St., just off U.S. 136 in the strip mall that includes Finer Things, Sal's Famous Pizzeria and Wyliepalooza.