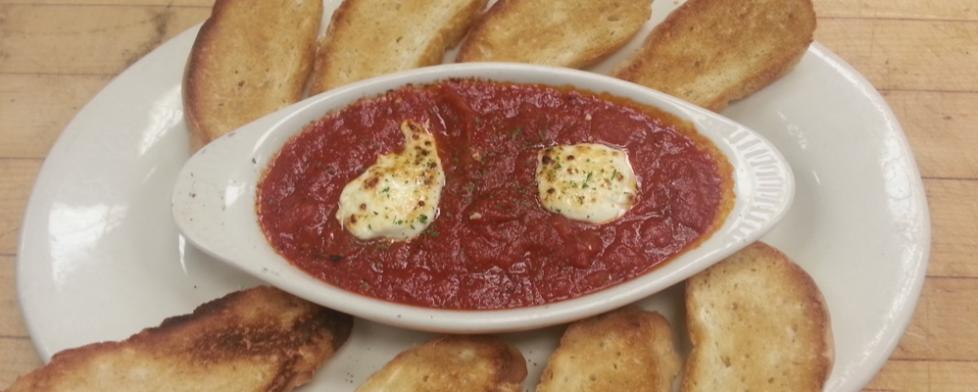 Editor's Note: Since this story was published, this restaurant unfortunately ceased operations.
If you're looking for a truly authentic dining experience featuring food from around the world that's as delicious as it is affordable, then you'll want to visit Rhapsody Global Tapas, 1551 N. Green St. in Brownsburg.
Since opening its doors last November, owner Stephen Graham, together with his sister, Terri Sams, has created a good bit of buzz. In fact, in addition to generating a great deal of interest locally, many of their guests have found their way to the restaurant from different parts of Indiana.
The restaurant is closed on Mondays, but open each day Tuesday through Sunday beginning at 4 p.m. Through the week, they close at 10 p.m., at around 11 p.m. on Friday and as late as midnight on Saturday. But because they are never in a rush to close until everyone has had a chance to enjoy their meal, closing time comes a little later.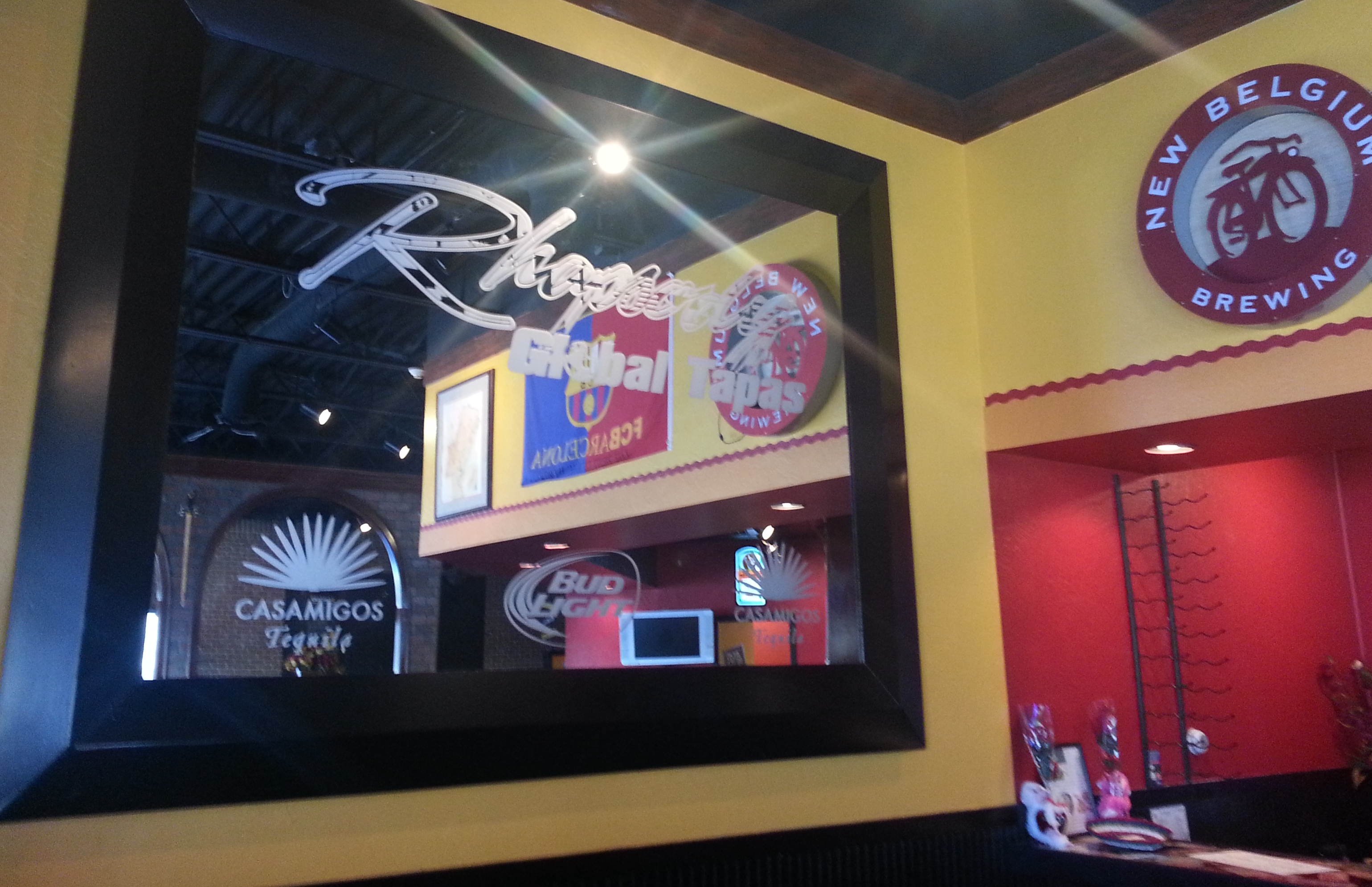 Attracted to the place by what I had heard, I visited the restaurant and I have to tell you, it was one of the more interesting and fun times I've had while enjoying what was a really nice dinner.
"Tapas," I learned, translates to "small plates." The idea is that rather than order a traditional entree, you can visit Rhapsody Global Tapas and enjoy 2-3 different foods along with dessert. The dessert is nothing short of amazing, but I'll get to that.
Upon arriving at the restaurant, I was greeted by a very friendly server who asked if I had been there before. A short time later, Steven and I had a chance to talk about the restaurant and some of the food they feature on their menu.
I was impressed by the wide selection of items, everything from a Cuban slider, grilled shrimp on the barbie and a General Tso short rib to appetizers such as baked goat cheese with tomato sauce or fried calamari. They also feature a different array of salads and soups, including their chili that, according to the menu, is "...not for the faint of heart."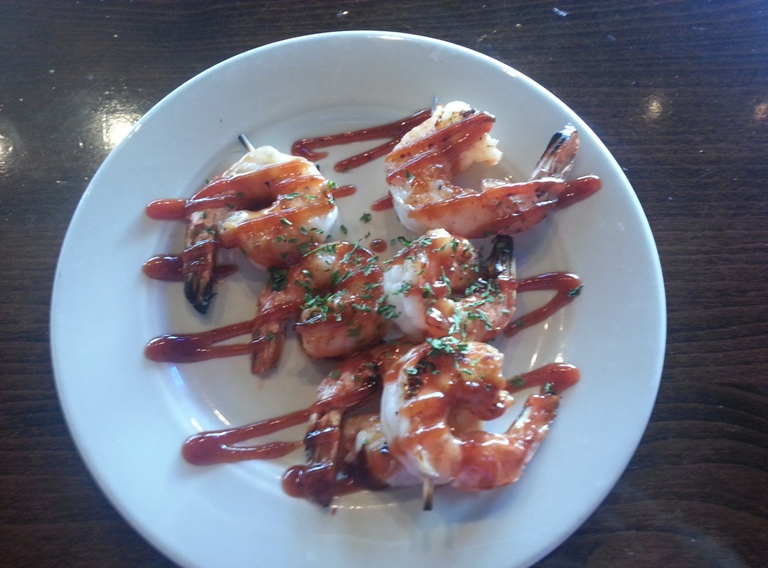 Intrigued by some of the types of food I typically enjoy, I started with the Cuban slider (with Cordon Bleu cheese), shrimp on the barbie and an appetizer topped with grilled asparagus. Each of the foods not only tasted great and featured fresh ingredients, the presentation was out of this world. Ever hear the phrase, It looks too good to eat? Let's just say you would go hungry here following that motto.
You could tell, too, that a lot of effort went into preparing the food. That's something you don't always find. Most of the items on the menu range in price from $3-$6 and everything is less than $10.  
I also had a chance to try some of their homemade biscuits and apple butter. Growing up, my parents used to take us down to Brown County, and we always picked up a jar of apple butter. I never thought I'd find an apple butter that was better.
I was wrong! Even after I had eaten the biscuits, I ate the rest of the apple butter with a spoon. Yes, it was that good.
Dessert is when the experience of enjoying different foods from around the world returned to the Hoosier heartland straight out of Terri's kitchen.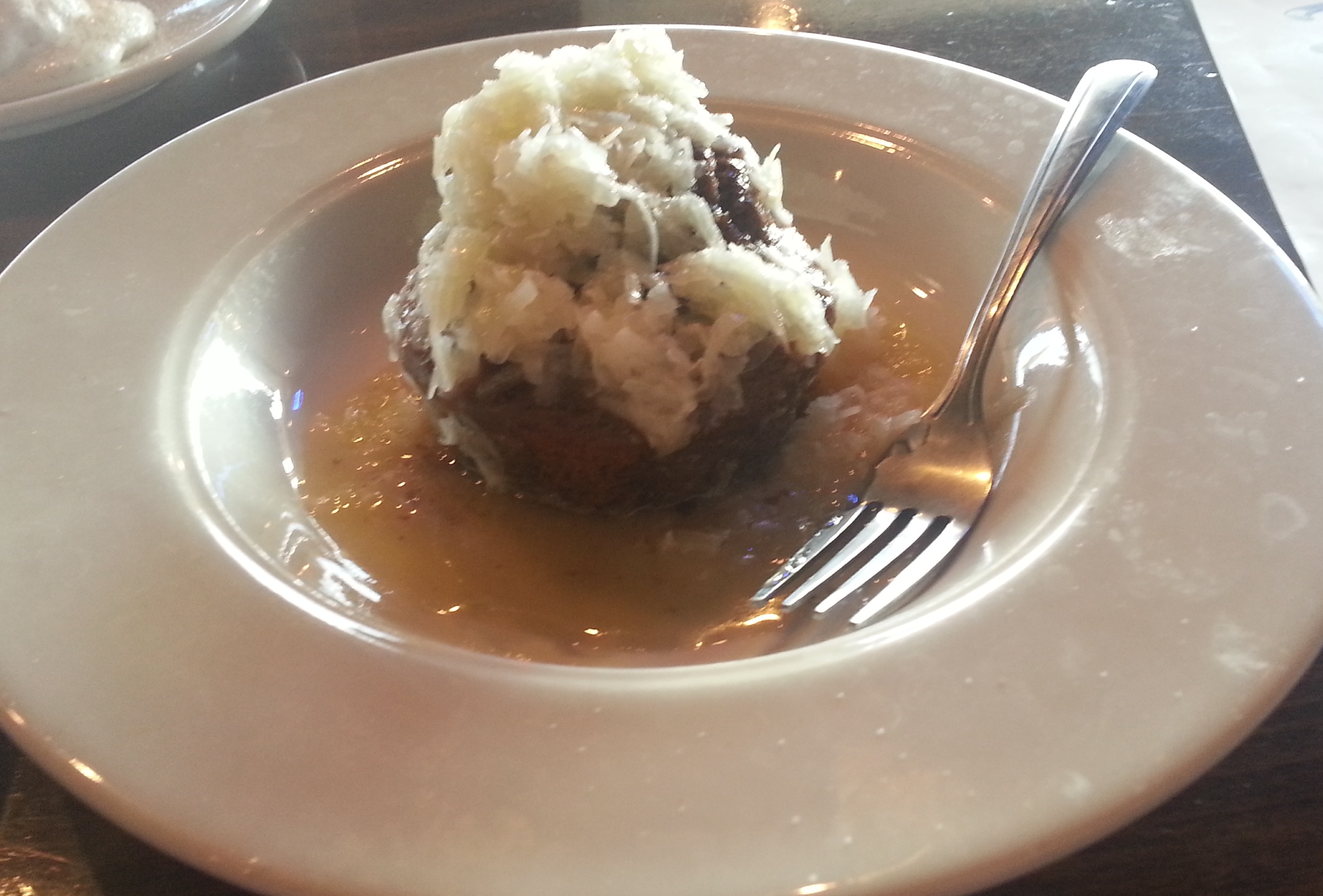 In addition to her recipe for the apple butter, she also makes some specialty desserts from scratch including a bread pudding, elephant ear cake and an unbelievably tasty German chocolate cupcake with whiskey sauce. I tried the elephant ear cake and cupcake and both were so good.
The restaurant also features a nice bar, and Stephen said that in addition to the restaurant, he is also looking at possibly hosting some cooking classes and demonstrations as a way to get more involved with the community and to encourage more people to visit the restaurant. 
As the place is still fairly new, they don't have a lot of signage up yet, but it is in the same strip mall along Ind. 267 north of I-74 as Boulder Creek Dining Company.
In fact, it is just a few doors down to the right of Boulder Creek. If you look for a sign that says "State Farm," it's right next door. 
When you visit, you'll feel as though you need your passport with all of the different food they serve representing various cultures, but this is one trip you'll want to make quite often, even if it's just for dessert.