With May being a famous month for racing in Central Indiana,
Lucas Oil Raceway
in
Brownsburg, Ind.
, has two great racing events leading up to the
Indianapolis 500
: the Traxxas USAC Silver Crown Hall of Fame Classic on May 18 -- which you can read about by
clicking here
-- and the 68th Annual
Visit Hendricks County
Night Before the 500 on Saturday, May 25.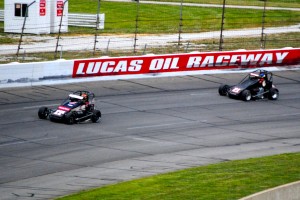 Now, my editor at Visit Hendricks County (yes, I have one and yes, he deserves combat pay for having to deal with me) gave me this assignment to do a blog post previewing the Night Before the 500. I wrote one for last year's event, though, and I don't want my legion of devoted followers (my mom, basically) to have to read the same thing twice. Repetition is repetitive, right? Right. Sure...I could tell you that
USAC
is bringing their Midget Series to the track for the Night Before the 500, and that
USF2000
and
Pro Mazda
drivers will also be battling their way around the .686-mile paved oval at Lucas Oil Raceway. But you can just
click right here
and get that information from last year's post.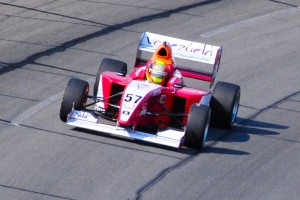 And sure...I could tell you how heart-pounding the finish was from last year's race. But you can just
click right here
and read all about how Tracy Hines slipped past Kyle Larson on the last turn of the last lap of the USAC Midget Series main event and how Spencer Pigot edged Matthew Brabham by less than a second in the USF2000 main event. My legion of devoted followers (Mom) want the nuts and bolts. Race fans already know about the USAC Midget Series, USF2000 and Pro Mazda. They're already intimately familiar with the fact that Lucas Oil Raceway is just a quick 15-minute shot up Crawfordsville Road (U.S. 136) from the Indianapolis Motor Speedway, so fans can enjoy
Legends Day
honoring Parnelli Jones on May 25 at the IMS and then easily run up to Brownsburg for the Night Before the 500.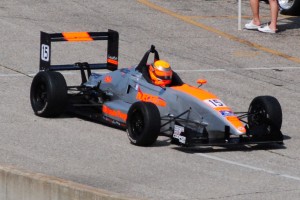 So I don't care what my editor says, I'm giving Mom ... er, I mean, my devoted followers ... what they want!
When is it?  Saturday, May 25. Gates open at 2 p.m., with qualifying in all three classes lasting until 6 p.m. That's when the racing starts. To see the entire schedule of events, click here.
How much to get in?  General admission tickets are just $20 a piece, with kids 12 and under getting in free! (I know, right? What a deal!) If you're more into reserved seating, you can get those tickets for $25 a piece for kids and adults. (Psssst! As soon as my editor isn't looking, I've got a deal for you that'll save you a few clams on tickets!)
How do I get tickets?  Find out how to get your tickets in advance by clicking here. Or get them at the gate. Personally, I'd recommend getting them in advance. Lucas Oil Raceway was packed for last year's Night Before the 500.
Where's a good place to eat around there?  I asked some race car drivers last summer that exact question. Find out where they recommend eating in Hendricks County by clicking here.
You got any hotels there?  We do. As for their availability that weekend, I heard the Cambria Suites in Plainfield, Indiana, may have some rooms still available, but you'll have to check with each hotel. You can find a list of where to stay by clicking here.
Got all that? Well, then I'll see you at Lucas Oil Raceway on May 25!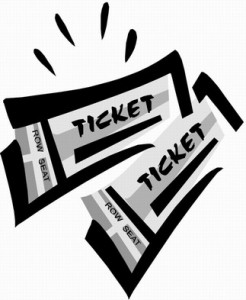 Okay, my editor just went to get something off the copier, so I gotta make this quick! I have a way for you to buy up to SIX Night Before the 500 tickets for $15 a piece, which is $5 off the gate price! Just click here! This is our little secret, though, so mum's the word!
Also, he hasn't noticed yet, but I slipped a set of four FREE tickets off his desk, just to give away to a member of my legion of devoted followers! (Sorry, Mom, you can't win, or he'll catch on to me.) I tell you what...share in the comment section below what your favorite Hendricks County attraction is by noon, May 20, and those four FREE tickets will go to one lucky commenter! That's just the kind of generous guy I am!
Oh, here he comes! Gotta go!