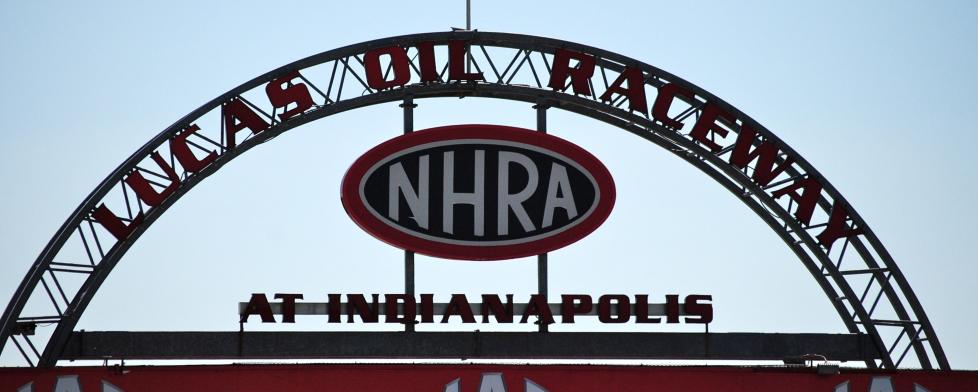 May is associated with the Indianapolis 500 in Indiana, and neighboring Hendricks County, Indiana, loves to add to that racing fever.
On the night before the Greatest Spectacle in Racing, Lucas Oil Raceway in Brownsburg, which is just 15 minutes from the Indianapolis Motor Speedway, will host a can't-miss, drag racing event that is sure to rev the engines of all race fans, including IndyCar enthusiasts.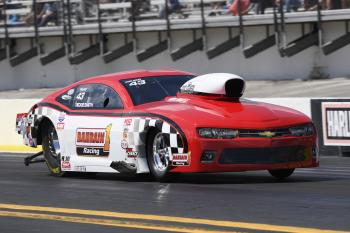 The inaugural Night of Thunder will rumble into Lucas Oil Raceway on Saturday, May 26, featuring some of the fastest drivers of the NHRA's Real Pro Mod Association – such as Stevie "Fast" Jackson, Indiana native Billy Glidden, and past champion Rickie Smith – competing head-to-head in a winner-take-all battle on the quarter-mile drag strip.
"We are so excited to bring the sport of drag racing to Memorial Day weekend in Indianapolis," said Kasey Coler, general manager of Lucas Oil Raceway. "Fans will be treated to some of the biggest and fastest names in Pro Mod racing, while enjoying the thrill of jet cars and an exhilarating fireworks show. Night of Thunder will become a new Memorial Day weekend tradition at Lucas Oil Raceway."
Night of Thunder is designed for all race fans – even those who have never experienced drag racing before. IndyCar Series fans love speed, and Night of Thunder will certainly deliver.
For example, in the door-slammer category, classic American-made cars such as 1967 Ford Mustangs and 1969 Chevy Camaros generate up to 3,000 horsepower with their nitrous-injected, super-charged, and turbo-charged engines. By comparison, IndyCars generally produce somewhere between 550 and 700 horsepower.
These dragsters will fly down the strip at speeds exceeding 250 mph, completing each run in under six seconds.
(Insider tip: You will want to wear ear protection during Night of Thunder. These cars are LOUD. You will feel the thunder in your chest as these dragsters go full-throttle. You certainly don't want your ears to go unprotected.)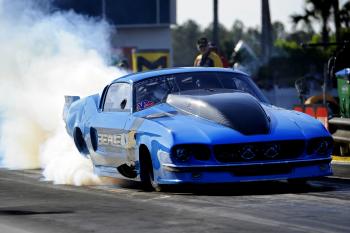 Additionally, the fan-favorite jet cars – normally only seen at the Chevrolet Performance U.S.Nationals over Labor Day weekend – will light up the night sky as they rocket down the track on Saturday night.
The gates open at Lucas Oil Raceway at 8 a.m., and qualifications for the Pro and Super Pro drivers begin at 10 a.m., lasting until about 5 p.m., when autograph sessions and other fan activities begin. Every ticket is a pit pass, so don't miss out on your opportunity to meet your favorite drivers!
Then fans will be treated to two rounds of Pro Mod qualifying, followed by the top 16 drivers going toe-to-toe in the elimination round beginning at 7 p.m.
There's more fun after the racing, so make sure you stick around for the jet cars and an impressive fireworks display to cap off a fun evening!
Tickets to Night of Thunder are on sale now by clicking here or by calling (317) 969-8600. Parking is free. General admission tickets start at $20 in advance and $25 on race day. Kids ages 12 and under are free. And as I stated before every ticket is a pit pass.
In town for the Indy 500? Come out to Lucas Oil Raceway on May 26 and get a taste of what drag racing is all about!