Do you call yourself a yarn addict? Do you find that every free crevice of your home has a skein of yarn tucked into it for storage? When you plan a vacation, do you map out all the yarn shops along the way?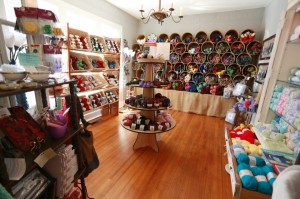 If this sounds familiar, you're in luck: the perfect event to feed your habit is coming to Hendricks County! Plainfield's
Nomad Yarns
is one of eight stops along the very first Central and Southern Indiana
yarn shop crawl
happening Feb. 21 through March 2. Purchase a $5 passport at one of the eight participating shops, and as you travel from shop to shop collecting stamps, you'll receive a portion of the official pattern, 10% discount at each shop, and the chance to win prizes. Make it to
all eight,
and you'll be entered in the grand-prize drawing.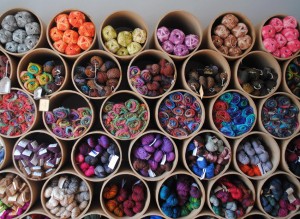 Not only will you get to explore these great, local businesses, but the journey will give you a chance to visit some of Indiana's most interesting, welcoming, and fun neighborhoods. Warm up your needles, and get ready to
crawl
!