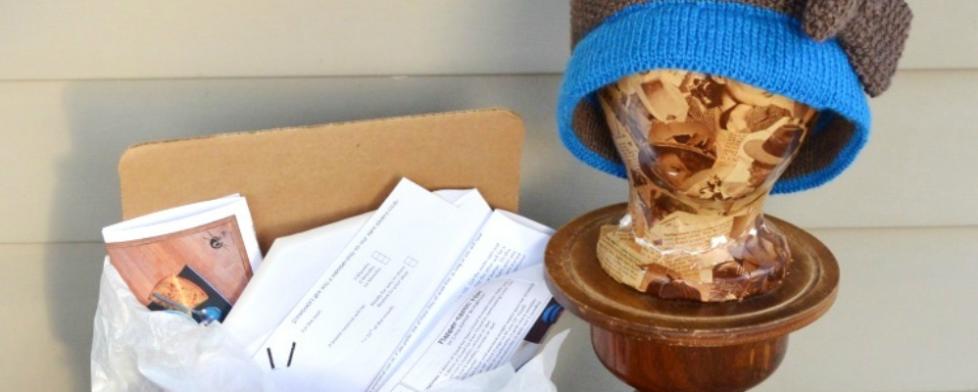 When I was 6 years old, my mom taught me how to crochet, and it's remained one of my most favorite hobbies, especially in the winter. There's nothing better than curling up with a fuzzy ball of yarn on a cold day and creating something beautiful.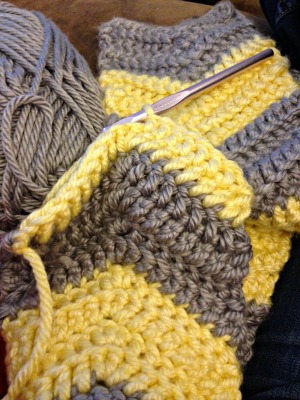 David and Erica at Nomad Yarns in Plainfield know this to be true, and they've come up with a great program that allows knitters to enjoy new projects year-round. 
Taste of Nomad pairs a knitting project with recipes and other gifts to enhance your experience. Nomad has taken the "yarn of the month club" idea and elevated it to something truly unique.
What does a Taste of Nomad monthly package include?
Each month, you will receive everything you need to complete a small project: a pattern, any buttons or closures you will need, and, of course, high quality yarn.
Fibers in your package could include wool, alpaca, cashmere, cotton, and mohair, just to name a few. You'll also receive a recipe card for a tasty seasonal treat, and the occasional special gift from Nomad.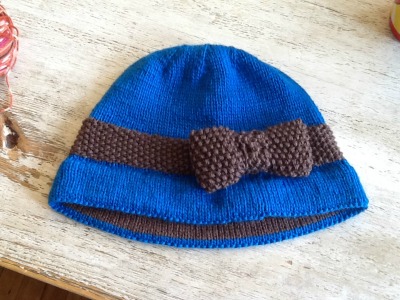 The January package includes everything you need to complete this flapper-style hat, knitted in Good for Ewe brand cord. You'll also get a recipe for Roasted Corn Chowder with Chorizo and Smoked Paprika. The name alone makes my mouth water!
And even if you don't sign up for Taste of Nomad, Nomad Yarns has made the patterns and recipes available on their website.
Tell me all the details!
You can sign up for Taste of Nomad 2015 in store or via the Nomad Yarns website. Pricing is broken down into three tiers:
3 months, $27/month delivered, plus get a Nomad Yarns button as a gift to you.
6 months, $26/month delivered, plus a Nomad Yarns button and needle gauge.
12 months, $25/month delivered, plus a Nomad Yarns button, needle gauge and bag.
 Local subscribers can save $5 a month by picking up their order at the store.
What else is going on at Nomad?
Another really cool thing that Nomad is involved in is Roving Indiana, a yarn crawl that takes you across the state to different yarn shops. Passports are available at Nomad for $7.50, and they include 10% off of yarn and a free pattern.
If you're a knitter, crocheter, or crafter that hasn't yet made it to Nomad Yarns, add it to your list of resolutions for 2015.
If you're wanting to learn a new skill this year, Nomad offers classes for novice and experienced crafters. They also have craft clubs if you're looking to meet new friends. They truly have something for everyone!
Nomad Yarns is located at 218 E. Main St., Plainfield, and is open Tuesday - Saturday from 11 a.m. to 6 p.m., and Sunday from 1 to 6 p.m.