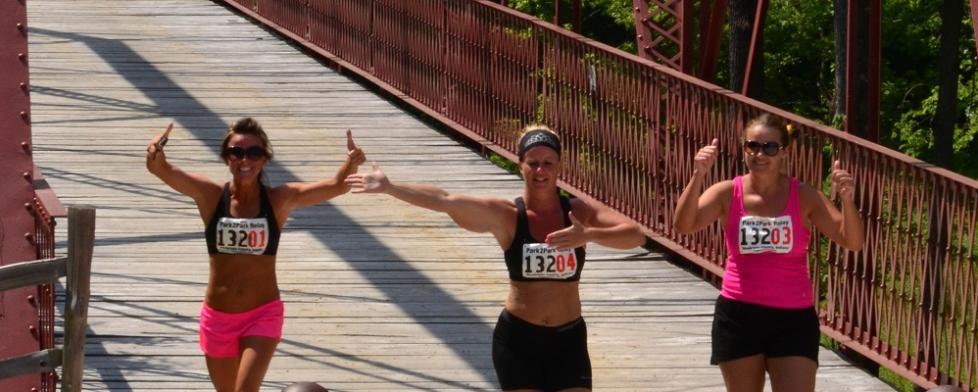 Not only is fall my favorite time of the year, it's also my preferred running season. You just can't beat the moderate temperatures and Indiana's breathtaking fall foliage!
I've been anticipating Hendricks County fall running events for a few months now, especially the McCloud Fall Colors Run/Walk. McCloud Nature Park, 8518 N. Hughes Road, North Salem, was voted by VisitIndiana as one of the top 10 places in the state to view fall colors!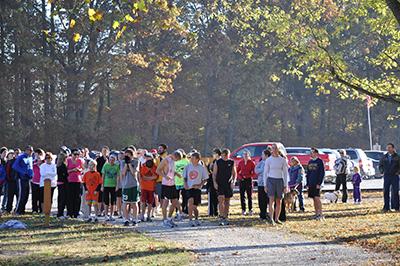 Personally, I think participating in this 1 mile, 5K, or 10K run/walk is the best way to experience the spectacular colors and views. The Fall Colors Run/Walk takes place at 9 a.m., Oct. 17. Cider and donuts will be provided afterward. The Parks Foundation of Hendricks County is hosting this event and proceeds will support county parks.
Our parks are beautifully maintained and we want to keep it that way! Make sure to stay after the run/walk for McCloud's annual Fall Festival, which begins at 10 a.m. and is free. Bring your family and friends out to enjoy this fall celebration! Click here to register.
Other run/walk events in October
The 5-0/5K Foot Pursuit takes place at 9 a.m., Oct. 3. The start/finish line is located at the Brownsburg Police Department, 31 N. Green St. The department's Reserve Division organizes this event which supports their community outreach programs.
Police officers will participate in this 5K, so don't be surprised if a fully uniformed officer runs past you.
Pushing a stroller or walking your dog? No problem, an officer may offer his assistance along the way. The awards ceremony begins at 10:45 a.m.
Following the run, stick around for the 3rd annual Pumpkin Smash Bash at Brownsburg Town Hall Green. It lasts from 11 a.m.-3 p.m. and includes kids activities, a concert, hayrides, and a pumpkin patch. Click here for the 5-0/5K Foot Pursuit registration.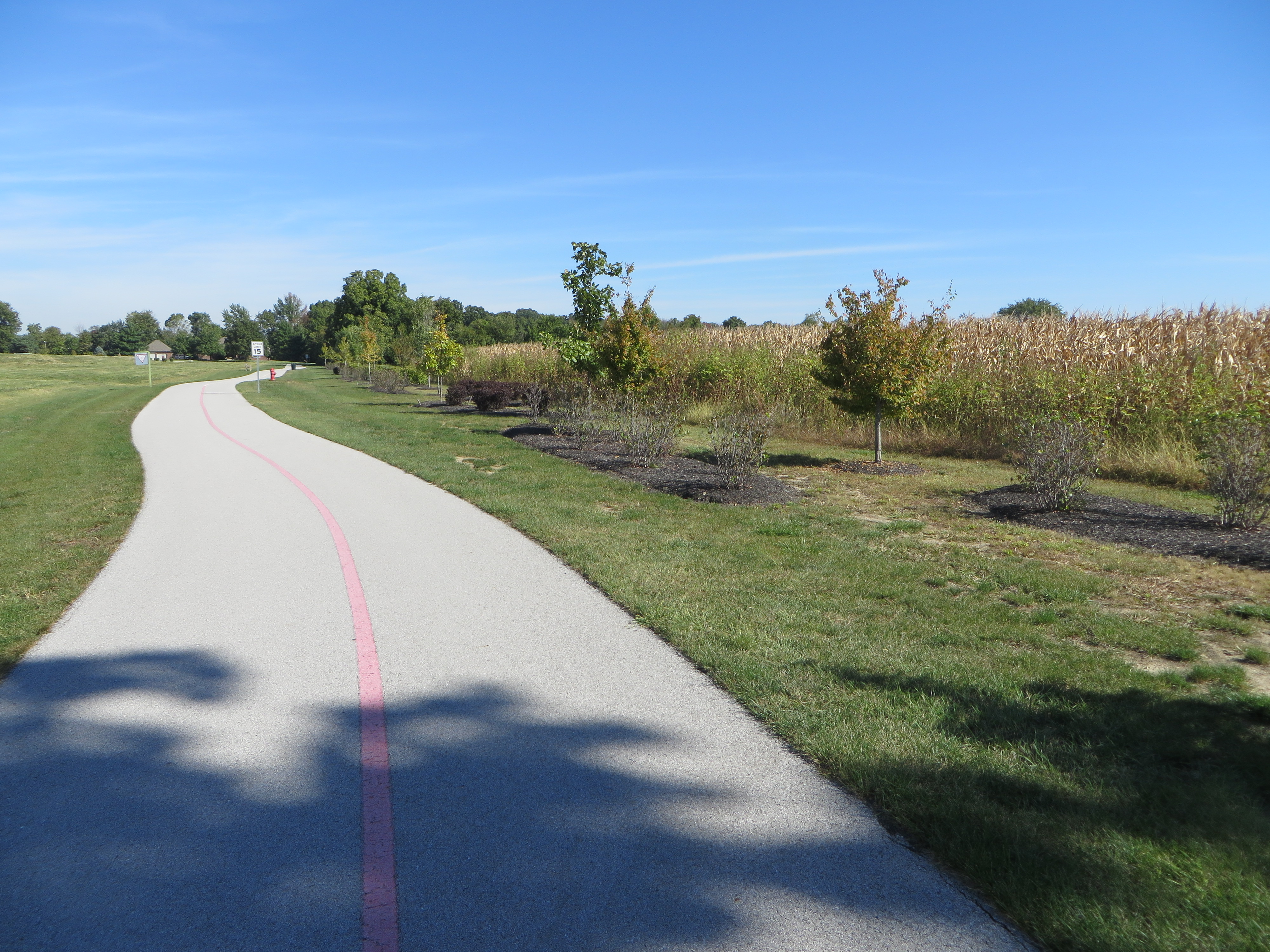 Do you want to join the fight against breast cancer? You can by raising money for and participating in the Making Strides of Hendricks County 5K Walk. It begins at 10 a.m., Oct. 3 at Hendricks Regional Health YMCA, 301 Satori Parkway in Avon.
The start/finish line is located at the second roundabout from the entrance. Check-in opens at 8:30 a.m. Be sure to to bring any cash or check donations to that area.
Wheelchairs, wagons, and strollers are permitted, however, pets and bicycles are not. As a YMCA member, I am very familiar with this track. Trees and fields surround it, and let me tell you, it's gorgeous this time of year!
As this is a non-competitive walk, it ends when the last walker crosses the finish line. Entertainment, refreshments and snacks will be available afterward. Register here.
Washington Township Community Park once again will host the DINO Trail Run Series, which takes place Oct. 10. Runners can either participate in a single lap 5K at 9:10 a.m. or a 3-lap 15K at 9 a.m.
DINO (Do Indiana Off-road) is Indiana's leading producer of mountain bike and trail running events. They choose the most scenic and challenging trails in Central Indiana for the trail run series. This course utilizes both a wide, flat path and a steep, narrow single track trail. Prepare yourself for a variety of challenges, such as, hills, rocks, roots, and mud! Click here to register.
Most walk/runs provide refreshments after the event, but The Gathering Together Memorial Walk is a bit different. Soup, homemade desserts, and breads with their famous jellies will be available after the walk. These delicious items are included in the walk fee ($27.24).
This Memorial Walk and Soup's On event is located at The Gathering Together, 147 N. Center St. in Plainfield. This family-friendly, non-competitive walk takes place Oct. 10.
Registeration is from 9-10 a.m., the walk begins at 10, and Soup's On festivities last from 11 a.m.-3 p.m. Besides food goodies, other activities include live entertainment and unique gifts by local artists. Proceeds from this event go directly to The Gathering Together. For more information and registration, click here. 
By participating in the Race 4 Independence 5K Run/Walk and 10K Run, you will raise money for Zailey Andrade, the daughter of a Plainfield firefighter who has a rare medical condition called Arthrogryposis Multiplex Congenita (AMC).
This event takes place Oct. 24 with the 5K run/walk starting at 8:45 a.m. and the 10K run starting at 8:30 a.m. The start/finish line is located at the Richard A Carlucci Recreation & Aquatic Center, 651 Vestal Road in Plainfield. The course takes you through the Plainfield greenways system and town parks, which is a very popular among Hendricks County residents. This is another great venue to view the fall foliage! Register here.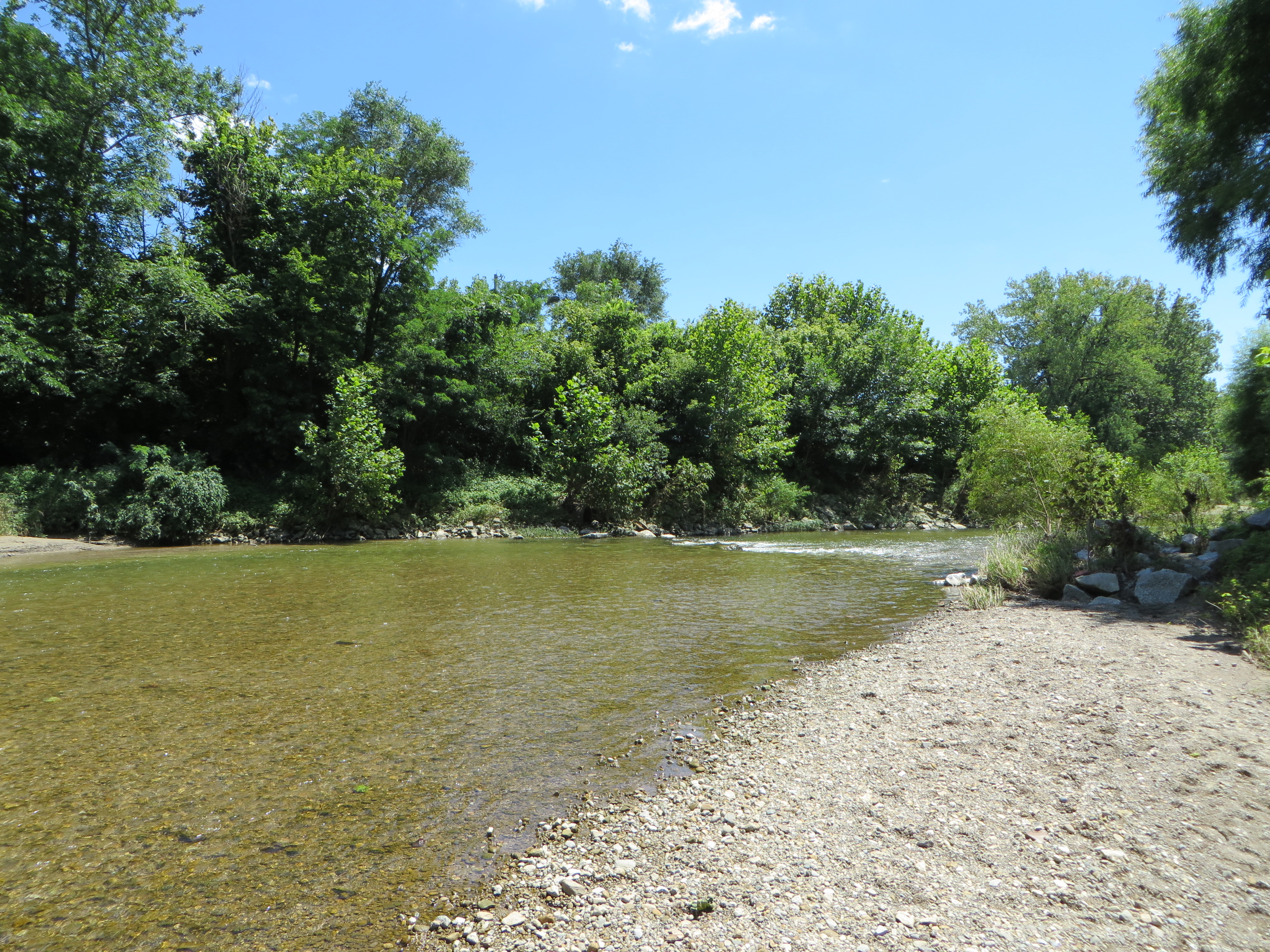 The Plainfield Area CROP Hunger Walk also takes place in Plainfield beginning at 2 p.m. Oct. 25. The start/finish line is located near shelter #3 in Guilford Township's Hummel Park, 1500 S. Center St., Plainfield. You choose your distance, either 1, 2, or 4 miles.
The 4-mile route follows the Plainfield Trails System to Dairy Queen and back. Proceeds go toward ending hunger in the U.S. and around the world. Register here.

Find an event that interests you? Go for it! Exercise, supporting a great cause and beautiful fall foliage. I can't think of a more perfect combination!