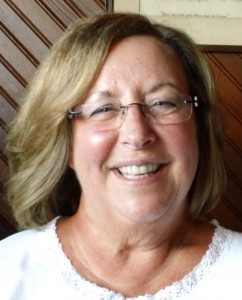 Editor's Note: Today's post features guest blogger Eva Walker of Dayton, Ohio. She is the first of three winners of our Win & Grin summer contest to submit a post about her trip. What follows is her personal account of her Hendricks County Family Fun Getaway, which included her two sisters, a neice and a friend. All the pictures were taken with the Sony Bloggie camera she won as part of the contest.
  Our fun trip to
Hendricks County
began at the
Splash Island Family Waterpark
 in Plainfield, Ind. What a nice place! It is clean, fun, and great for all ages.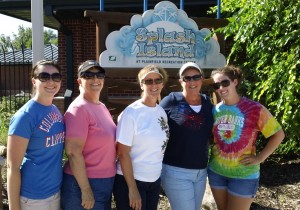 The older ones in our group made good use of the Leisure River, floating around and spending some good time relaxing in the sun and warm water. The younger crowd eventually went for the water slides — loads of laughs! After being to other water parks, Splash Island was less crowded, clean, monitored well by lifeguards, and extremely affordable. They even provided us with sunscreen when we ran out. Free drinking water, too! Bringing in food and coolers from home was permitted, which could certainly make it even more affordable. That afternoon we checked in at the Staybridge Suites, which was conveniently located by I-70 and not too far from Splash Island. One room, five occupants, no problem! It was definitely better than two rooms for visiting and talking. We had a fridge for our wine, a microwave for popcorn and snacks and all-around comfort with a friendly, helpful staff.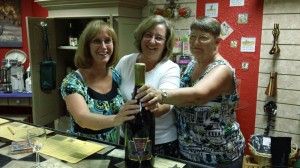 Chateau Thomas Winery
was next door, so we spent another fun couple of hours tasting and then buying! They even have a couple of low-carb selections! We bought lots of great wine to take home. The gift shop is great, too. We bought wine glasses, and be sure to check out the T-shirts. We ate dinner at the
Coachman Restaurant
, again a short walk from our
hotel
. We had great food and great service, too. It provides a great place to just sit, visit and talk. We also noticed that the Coachman is set up to accommodate large parties. As we left, a group of about 20 came in. That group was apparently in town for a company conference — a smart choice over a large city and easily accessible. From the Coachman, we drove over to play some
Monster Mini Golf
in nearby Avon. To our surprise, this is an indoor miniature golf course that is very Halloweenish, with black lights and Day-Glo paint. The music was great, and we danced our way around the course and laughed a lot. Beware of the ghoul in the corner, he comes alive! Next morning, we devoured an awesome breakfast buffet at Staybridge, then headed over to Danville. This small town has some unique shops right on the Courthouse Square, including
Gallery on the Square
, an art gallery of local artisans. We loved everything — fiber art, wood items, sculptures, paintings and pottery, too! Be sure to check out the pottery figurines. They are so much fun!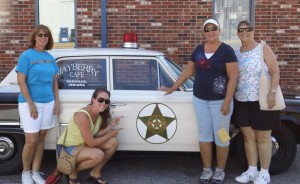 From there, we headed over to the Mayberry Café where we first had to get some pictures with Andy's squad car parked outside. Then we were able to check out the Opie look-alike contest winners. We had another terrific meal including a great salad bar and homemade soups. Last stop before heading back to Ohio was the Indianapolis Zoo. On a really hot day, we spent lots of time in the Oceans exhibit, where we even got to pet a shark. The Plains exhibit seemed right for the weather, hot and dry, and the giraffes and rhinos did not seem to mind at all. The Zoo had several misting stations around the park, where we could catch a cool breeze. A short trip back to Ohio, and loads of great memories to take home with us. In fact, Hendricks County had so much to see and do we hope to come back again to see more!