A few years ago, my husband and I were invited to a fall birthday bonfire. It had been on my calendar for four weeks. But when the day came, it was actually more like winter, a frigid 20 degrees outside.
The party still took place and was actually one of the most fun winter nights I have ever had. The stars were incredibly clear and bright. The air was so clear and refreshing. The huge bonfire was blazing, and we all sat around drinking hot cider and hot chocolate. We had a blast and stayed warm. It's a memory I won't soon forget!
Sometimes to beat the cold, we need to embrace it! And Hendricks County, Indiana, really does make it easy for you to try some new outdoor activities, even in the gray of winter. Come and see smiling faces, learn a new skill or just enjoy the fresh air while getting out of the house by trying a few of these special outdoor winter activities in Hendricks County:
There really is no better way to enjoy the forest in winter than on horseback.
Natural Valley Ranch in Brownsburg offers trail rides year-round, weather permitting. Schedule a trail ride at your convenience.
Not a fan of horseback riding? No problem!
Visit the farm to see the animals for free or even snag a free pony ride (of course remembering to tip the handler).
Penguin Park
For only $8 a person (kids under three and spectators are free), come out to its new location at Murphy Aquatic Park and check out Penguin Park in Avon to try your hand at ice skating on a synthetic rink. The rink is even bigger this year and more conducive to skating, so bring your friends!
Once you're tired of skating, consider renting an igloo for some winter fun. You can celebrate a birthday or just gather your friends, bring snacks and drinks and warm up using the bonfires just outside your igloo entrance.
Open skate hours are posted on their website but are subject to change. Registration isn't required for open skate sessions but are for holiday skates the week of Christmas. 
This is truly a unique recreational destination for many on the west side of Indianapolis and the perfect winter activity for families.
Here's another one to ease you into enjoying winter. Indulge by shopping at Hendricks County's outdoor lifestyle mall, The Shops at Perry Crossing in Plainfield.
Enjoy the fresh air while popping into your favorite national brand stores as well as some local shops like Schakolad Chocolate Factory.
Warm up in between shopping by dining in a cozy restaurant or simply grabbing a warm drink with your family and friends.
Additional Outdoor Activities
Want to enjoy the outdoors but on your own time and terms? Here are some worthy ideas for your winter enjoyment: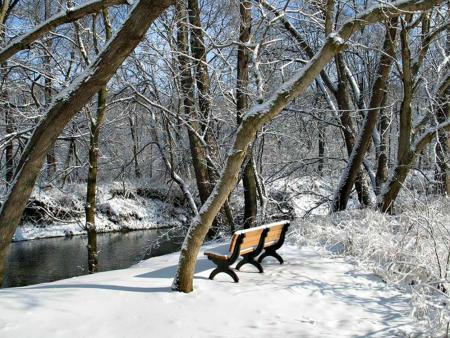 If those aren't enough to keep you busy until the pools open on Memorial Day, well, maybe you should be a snow bird. As for the rest of us, we'll be happy enjoying our ice skating and bonfires and chilly winter evenings together, laughing and enjoying life in the cold.
We know how to do winter in Indiana because we know spring always comes back around!