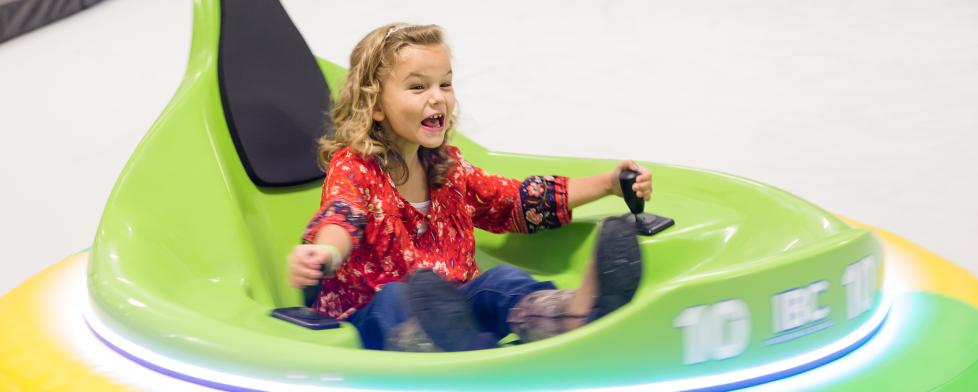 Last weekend, I was invited to a fall birthday bonfire. It had been on my calendar for four weeks. But when the day came, it was actually more like winter, a frigid 20 degrees outside.
The party still took place and was actually one of the most fun winter nights I have ever had. The stars were incredibly clear and bright. The air was so clear and refreshing. The huge bonfire was blazing, and we all sat around drinking hot cider and hot chocolate. We had a blast and stayed warm.
Sometimes to beat the cold, we need to embrace it! And Hendricks County really does make it easy for you to try some new outdoor events and activities, even in the gray of winter. Come and see smiling faces, learn a new skill or just enjoy the fresh air while getting out of the house by trying a few of these special winter events in Hendricks County, Indiana:
Ok, so maybe you're ready to get out of the house but not ready to go traipsing around in the cold. We have the perfect segue!
One of our most anticipated traditions is the Winterland Holiday Light Display at Ellis Park in Danville, Indiana. Any day of the week, from 6-10 p.m., drive your car through this incredible display of Christmas lights with your family.
Bring along your favorite hot drink and for only $10 on the weekend or half price during the week enjoy a beautiful Christmas landscape.
This year the 2nd annual Avon Ice Rink returns. For only $10 a person, come out to Washington Township Park in Avon to try your hand at ice skating on a synthetic rink!
Skate for the first thirty minutes and try the brand-new bumper cars on ice for your second half hour. This is truly a unique recreational destination for many on the west side of Indianapolis and the perfect winter activity for families.
Here's another one to ease you into enjoying winter. Come start your Christmas shopping at Hendricks County's outdoor lifestyle mall, The Shops at Perry Crossing. Enjoy the fresh air while popping into your favorite stores and restaurants.
The huge Christmas tree right in the center makes for great photos with your friends and family! Warm up in between shopping by going to a movie, dining in a cozy restaurant or simply grabbing a warm drink with your family and friends.
There really is no better way to enjoy the forest in winter than on horseback.
Natural Valley Ranch offers trail rides year-round, weather permitting. Schedule a 30-minute or hour-long trail ride at your convenience.
Not a fan of horseback riding? No problem! Visit the farm to see the animals for free or even snag a free pony ride (of course remembering to tip the handler).
Have you ever sat still long enough outdoors to watch the birds?
Against the gray sky and leafless trees, winter is a unique time that allows us to see much more of our feathered friends. Their colors are brighter, you can spot their nests easier and they're much easier to watch!
Come out to McCloud Nature Park on Dec. 29 from 8:30 to 10:30 a.m. to participate in the Jamestown area bird count! With experienced birders, you will count all birds that you hear and see. The data is compiled by the Audubon Society and used by scientists to measure bird populations!
Birders of all levels are welcome to participate.
I mentioned a horseback ride at Natural Valley Ranch above. Well, a great outdoor event to introduce you to this fun attraction and get you in the holiday spirit will occur on Dec. 8. 
Santa has left some candy canes around Natural Valley Ranch, so the folks there need your help to hunt for them. Along the way, visit with Santa Claus, say hi to the animals in the animal encounter area, make a craft and enjoy a snack from the popcorn bar!
This event will take place from 10 to 11:30 a.m. and 1 to 2:30 p.m on Dec. 8. The cost is $7 in advance ($10 at the gate).
That same weekend, scouts and non-scouts alike are invited to this event celebrating the inspiration of nature at McCloud Nature Park.
Bring your hiking shoes, your pencils, and create original works of art with clay, stones, wire, watercolors, sticks and charcoal. This is a great way to become one with the outdoors during the winter season. The event is from 1 to 4 p.m., Dec. 9.
Additional Outdoor Activities
Want to enjoy the outdoors but on your own time and terms? Here are some worthy ideas for your winter enjoyment:
If those aren't enough to keep you busy until the pools open on Memorial Day, well, maybe you should be a snow bird. As for the rest of us, we'll be happy enjoying our ice skating and bonfires and chilly winter evenings together, laughing and enjoying life in the cold.
We know how to do winter in Indiana because we know spring always comes back around!