I used to think winter in Central Indiana was for hibernating. Then I married a cold weather enthusiast, and I am happy to say his love of this chilly season has grown on me.
It's a time of renewal and reflection, of personal growth and appreciating the beauty of the stark winter landscape. Now, I've found as long as I have the proper apparel and a hot cup of coffee in my hand, I am happy to welcome this season and enjoy all winter has to offer in Hendricks County Indiana.
Resolve to Get Outside More
New Year's Day Run--or Hike
Parks in Hendricks County offer some wonderful ways to enjoy winter in the great outdoors all season long. 
Whether you prefer a run or a more leisurely pace, you can start your year off on the right foot with the Res Run at Washington Township Park or First Hike of the Year in Pock Woods at Pecar Park.
Both offer the opportunity to enjoy the natural beauty in the company of others. It's always nice to start a fresh new year with a focus on your physical and mental well-being, and there's no better place to begin than outside!
Trail Riding at Natural Valley Ranch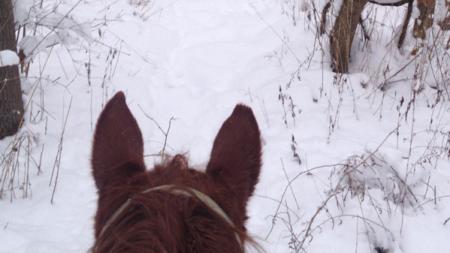 There are few things more lovely than a forest in winter on horseback. There's just something about crisp air and the steady clip of hooves that can soothe a busy mind, which we could all use after the craziness of the holiday season.
Natural Valley Ranch in Brownsburg offers trail rides year-round, weather permitting. Schedule a trail ride at your convenience.
Not necessarily a fan of horseback riding? No problem!
Visit the farm to see the animals for free or even snag a free pony ride (of course remembering to tip the handler).
Ice Skating at Penguin Park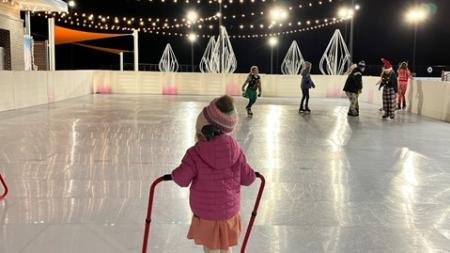 For only $8 a person (kids under 3 and spectators are free), come out to its new location at Murphy Aquatic Park in Avon, and check out Penguin Park to try your hand at ice skating on a synthetic rink. The rink is even bigger this year and more conducive to skating, so bring your friends!
Once you've tired of skating, consider renting an igloo for some winter fun. You can celebrate a birthday or just gather your friends, bring snacks and drinks and warm up using the bonfires just outside your igloo entrance.
Open skate hours are posted on the website but are subject to change. Registration isn't required for open skate sessions but are for holiday skates the week of Christmas. 
This is truly a unique recreational destination for many on the west side of Indianapolis and the perfect winter activity for families.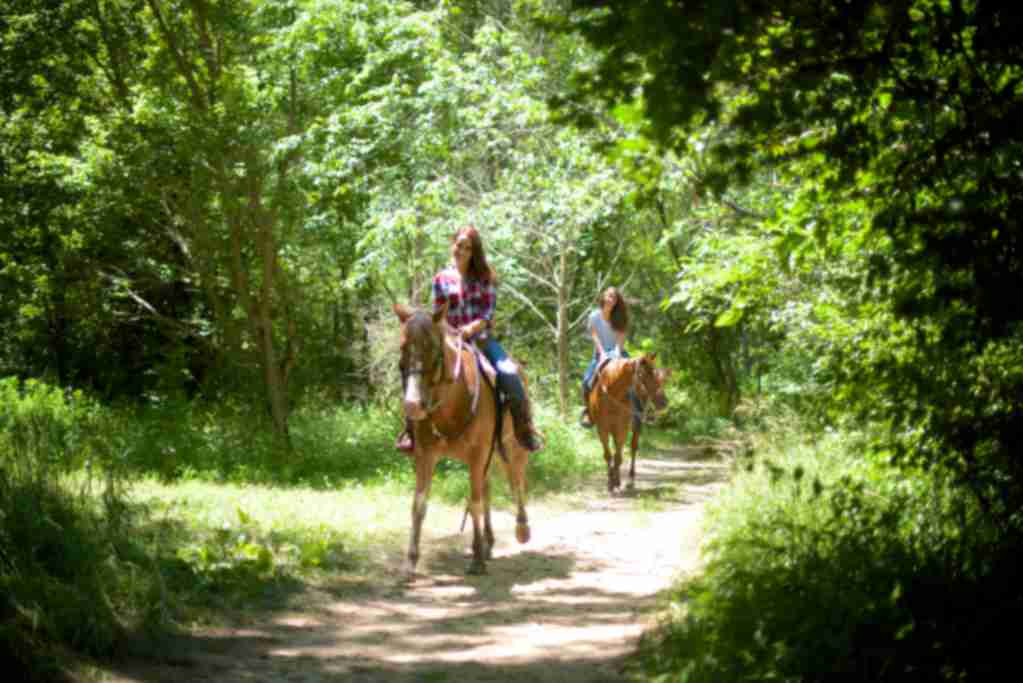 Stay Updated!
Sign up to receive the Weekly Insider or Monthly Planner newsletters for events, things to do, discounts, insider info and more!
Learn Something New
Winter is an ideal time to learn a new skill, and could it be more fun than learning How to Build a Family Fort or the exciting treasure hunt of Geocaching at W.S. Gibbs Memorial Park?
Expand your literary knowledge with a Winter Poetry Hike, or discover the Legend of the Groundhog at McCloud Nature Park.
Hendricks County Parks and Recreation offer so much to explore and enjoy, and with fewer outdoor chores to occupy us, our time is just a bit more our own. It's the perfect time of year to enjoy the recreation that Hendricks County Parks and Recreation has to offer!
Enjoy Some Retail Therapy
Here's another idea to ease you into enjoying winter. Indulge by shopping at Hendricks County's outdoor lifestyle mall, The Shops at Perry Crossing in Plainfield.
Enjoy the fresh air while popping into your favorite national brand stores as well as some local shops like Schakolad Chocolate Factory. Find some cute boots and a cozy hat and the winter chill will simply be a refreshing part of your outdoor shopping excursion.
Insider Tip: Check out some of my other suggestions for great shopping in Hendricks County!
Additional Outdoor Activities
Want to enjoy the outdoors but on your own time and terms? Here are some worthy ideas for your winter enjoyment: