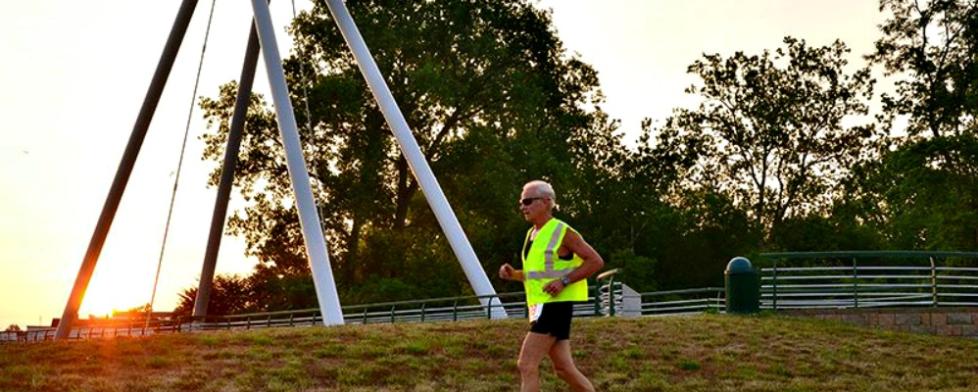 These days, there are all kinds of different race experiences for runners. You can run through mud, or run while people throw paint at you. There are even races where zombies will chase you while you run.
Even with all of these options out there, I've never seen anything quite like Hendricks County's Park2Park Relay. It's truly a unique experience for runners that really can't be replicated anywhere else, but there are a lot of changes planned for 2015.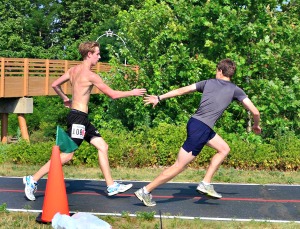 Scheduled for June 13, this will be the first Park2ParkRelay that won't span the entire county. Instead the relay, which is a team run, will be confined to the trails of the Plainfield Parks system and will be reduced from 45 miles down to 20 miles.
Four team members each run five miles throughout the relay running legs of 1K, 6K, and then another 1K. The race begins and ends at the Plainfield Recreation and Aquatic Center allowing runners to cool off at Splash Island Family Waterpark after the race. 
Running through the beautiful trails in Plainfield should test runners strength and endurance. The team aspect allows participants to enjoy the race together. It's a great way to mix friendship, fitness and competition. 
There are divisions for male teams, female teams, mixed teams of two men and two women, and masters divisions of each for runners over 40. There's also an open division for teams with any mix of ages or genders. Prizes will be given to the winning teams from each division.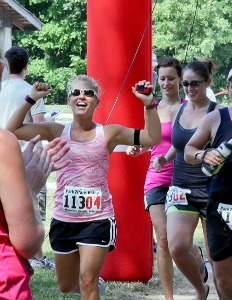 To incorporate runners of all levels, the Park2Park Relay also features a 5K run/walk for individuals and families. The 5K will happen the same time as the race, and also will begin and end at the Plainfield Recreation and Aquatic Center.
All proceeds from the relay and 5K will go to support the Hendricks County Parks Foundation. 
With the fifth annual running of this fun and creative race coming up on June 13, don't wait to register. The relay begins at 7 a.m. and the 5K begins at 8 a.m.
Relay team registration is $45, and 5K registration is $25 for individuals and $50 for families. You can register the day of the event, but I highly recommend registering online. 
Get out, get active, and enjoy the beauty of Hendricks County this summer.