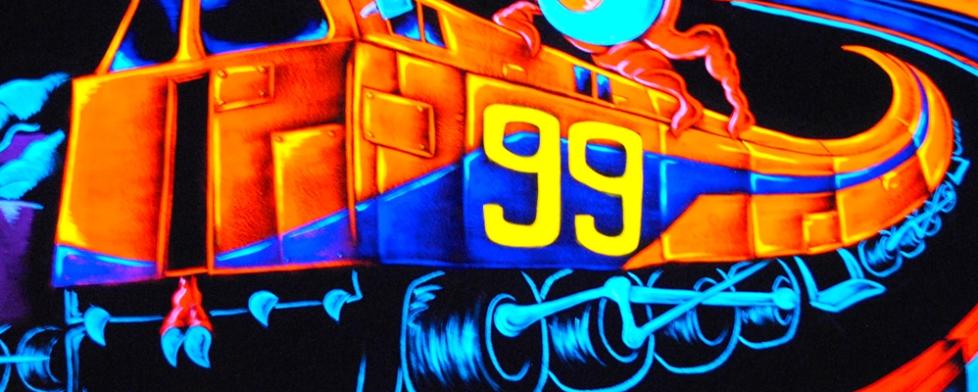 Parents, you know the drill on birthday parties. You have two choices:  host a party at your home or pay to have a party in a drab room or a facility shared with several other birthday parties.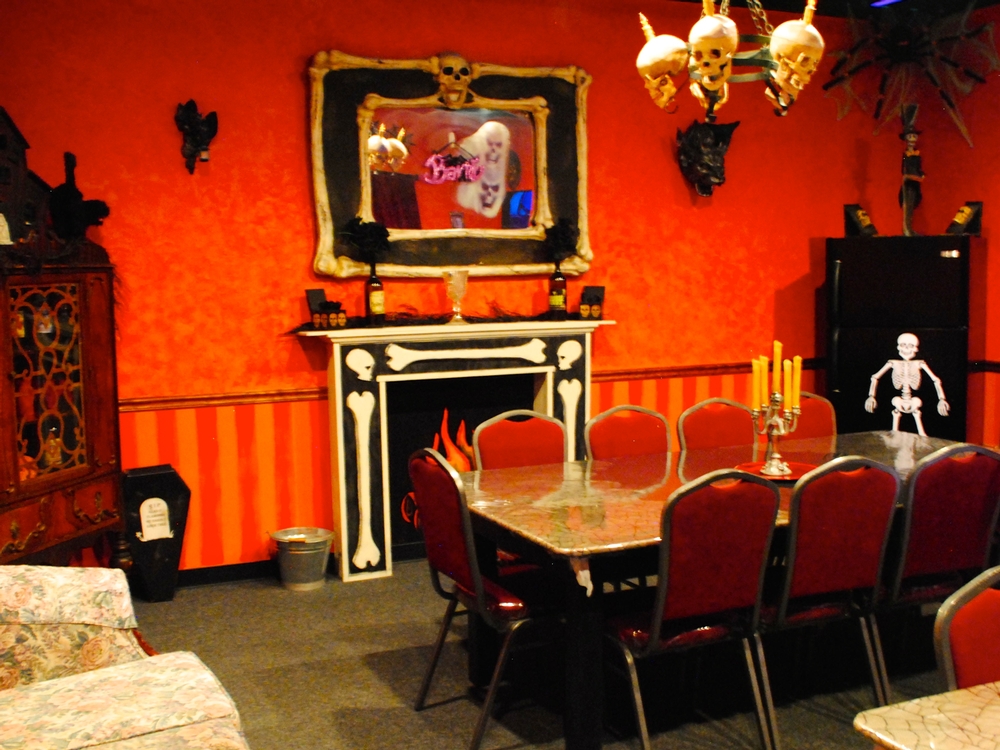 Hosting a party at your home requires hours of planning, running around for decorations and games and food and treats, set up, cleanup, and a couple days to recover from it all.
You pay an arm and a leg at most party facilities and then still have to buy decorations, haul everything from the car into the facility, set up, yell over the noise of the other parties around you, tear down, clean up, pack everything back to the car, and take a couple days to recover from it all.
For my youngest daughter's birthday, however, we found a better solution: Monster Mini Golf in Avon.
Book a party at Monster Mini Golf, and you get your own private party room that is already decorated! The room includes a refrigerator, a freezer, pre-made ice, a pizza warmer, a microwave, plates, bowls, utensils, napkins, cups, a cake knife and server, an ice cream scoop and virtually anything else you could possibly need.
Each party room comfortably seats up to 20 children, plus there are chairs and a couch for adults to sit.
Need some food for the kiddos? No problem. Just let Monster Mini Golf know, and they'll hook you up with pizza delivered directly to your party room.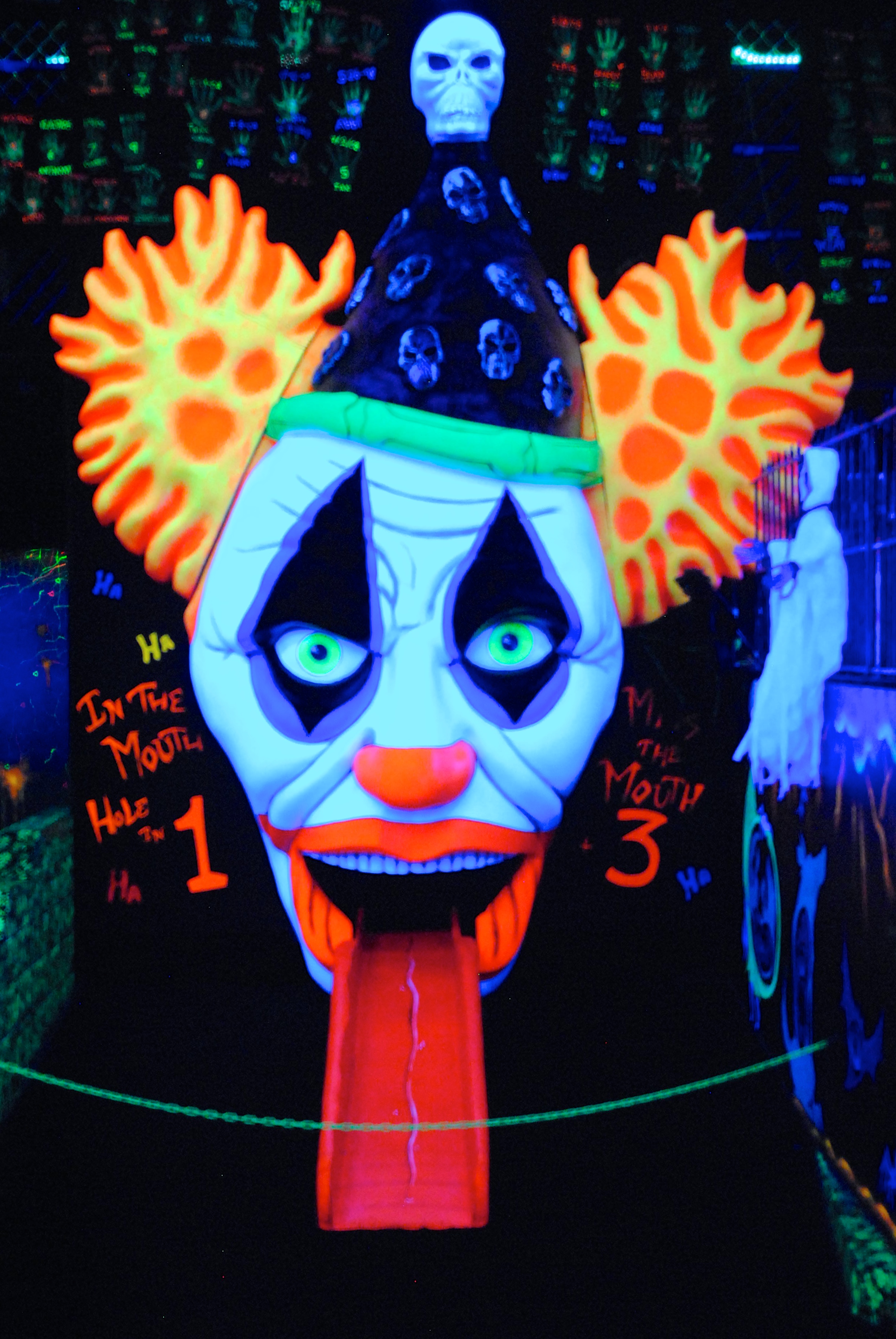 You get the room for 90 minutes, which was plenty of time for us to start our party with pizza, chips, pop and cupcakes. The only thing we had to bring to the party was the chips, pop and cupcakes. 
After eating, singing, and opening birthday gifts, my daughter and 12 of her friends played 18 holes of mini golf, guided by our hostess, Lexi. Outside of the party room, the entire facility is under black light, with tremendous artwork on the walls in glow-in-the-dark paint.
(To add to the fun, be sure to wear white clothing to Monster Mini Golf so that the black light makes you glow!) 
Throughout the 18 holes of golf, the girls encountered a grumpy old troll with the occasional flatulence problem that sent them into fits of giggles. There was a talking witch, moans and groans from other monsters, a barking dog, and a giant clown that ate their golf balls on Hole 18.
All the while, music played throughout the facility, and it was music that adults actually enjoyed! And since Lexi was with the girls on the golf course, parents got a little break from the screaming and shrieking and non-stop talking over one another that goes on at kids' parties. Adults were welcome to play golf, too, free of charge, but we opted to let Lexi take the kids off our hands for a little bit.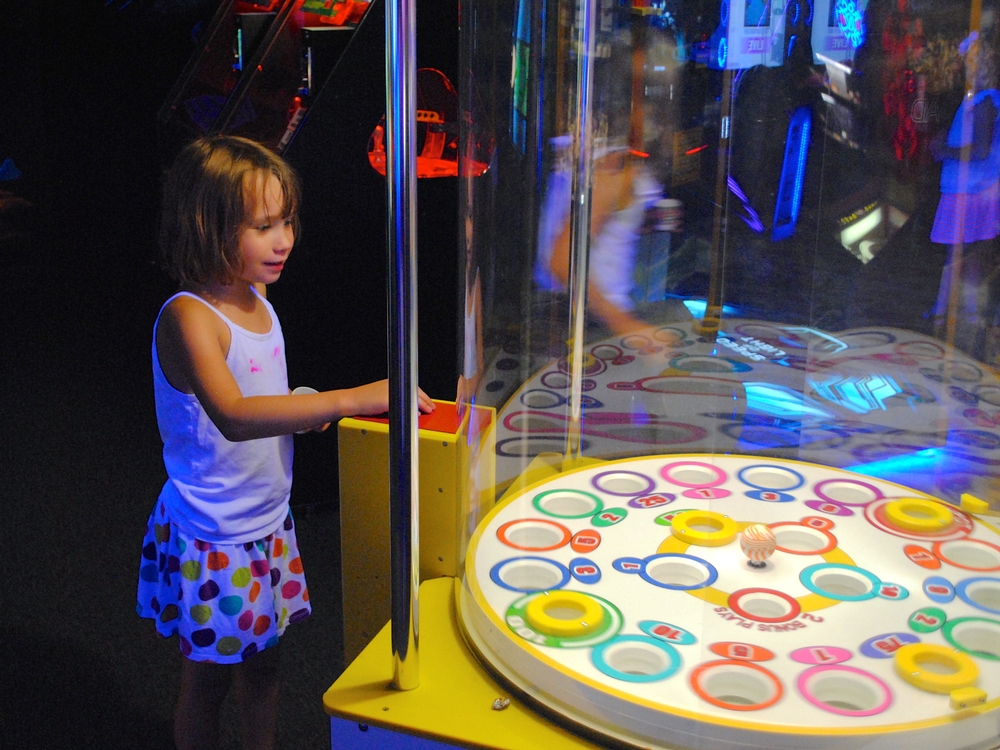 After golf, Lexi passed out game tokens to all of the girls, and they all scrambled to any of the dozens of high-quality video games at Monster Mini Golf. Many of the games provide tickets, which the kids turned in for toys and candy and trinkets at the end of the party. 
My daughter got a free Monster Mini Golf t-shirt, and all of the girls got free temporary tattoos.
Best of all, we didn't have to clean up. Monster Mini Golf takes care of all of it. We simply packed up my daughter's gifts, the remainder of the food and pop, and headed home. Easy peasy.
Party packages start at $150 and go up to $500, and if you book a party on a Tuesday, Wednesday or Thursday, you get $25 off the price. 
My wife and I have an 8-year-old and a 7-year-old, so we've tried just about every variety of birthday party you can imagine over the years. This party at Monster Mini Golf was by far the easiest, most enjoyable (for parents AND kids!) and most cost-effective party we've experienced.
As we walked out to the car at the end of the party, our other daughter announced that she wants her birthday party at Monster Mini Golf, too -- a pretty good indication that fun was had by all.
Monster Mini Golf of Avon