Dog lovers of the world, we have a shop here in Hendricks County, Indiana that you need to visit. Located in downtown Plainfield, Paw Street Bakery provides a little piece of paradise for dogs and their humans.
Paw Street Bakery welcomes all dogs, who are encouraged to bring their humans, to pick out hand-made treats by the pound, gourmet treats, grain-free treats, birthday cakes, bandanas and bow ties, custom baskets and more.
What makes Paw Street Bakery special? Well, I'm glad you asked.
Pet-Safe, Human-Grade Ingredients 
Do you prefer to feed Lassie snacks with ingredient labels that you can actually understand? Find her favorite flavor and purchase them by the pound at the Biscuit Bar.
Shop owner Courtney Bruner makes her own dog treats at home out of all-natural, human-grade ingredients. The icing she uses for the gourmet treats and cakes is made with yogurt, peanut butter or carob.
"When you look at the ingredients on the label, you will recognize every one of them," she said. "We've all tasted the treats, too. They taste kind of bland to humans, but the dogs love them."
The human taste-testers to which Courtney refers includes her boyfriend and a small army of family and friends who have helped her with baking, icing, packaging, shipping, merchandise and even construction of the interior of the shop. Courtney also utilizes her multiple in-house, canine taste-testers on a regular basis to get her dogs' "woof" of approval before putting anything on the shelves.
Wide Variety of Treats and Custom Orders Available 
Paw Street Bakery constantly has a wide array of treats to choose from on a regular basis, and Courtney changes things up frequently based on holidays, events, and new ideas that pop into her head.
Has Fido been a good boy lately? Bring him into the shop and choose a custom gourmet treat.
Has Rex been under the weather? Nothing says love like a "get well soon" biscuit.
It seems only fitting to get Seamus the Irish Setter some St. Patrick's Day-themed treats in March, right? You'll find it all at Paw Street Bakery.
Courtney also offers custom orders as long as you can give her at least a week notice. Does Spot have a birthday coming up? Order a custom birthday cake for your four-legged friend and their canine friends or siblings. You can order cakes in four different sizes, depending on how large the party will be.
For more information about custom cakes, click here.
Look Good, Feel Good 
There's nothing quite like a snazzy bandana collar cover to make a dog look good and feel good. As luck would have it, Paw Street Bakery has an assortment of those to choose from.
And while Snoopy is feelin' fabulous in his new bandana, be sure to snap a photo of him in front of Paw Street Bakery's photo background to commemorate the day.
You can also shop dog toys, T-shirts for humans, candles, lick mats for dogs, wine glasses, dog treat tins, holiday decorations, home decorations and on and on.
Courtney's love for animals certainly shows in the inventory she has available for dogs and their humans.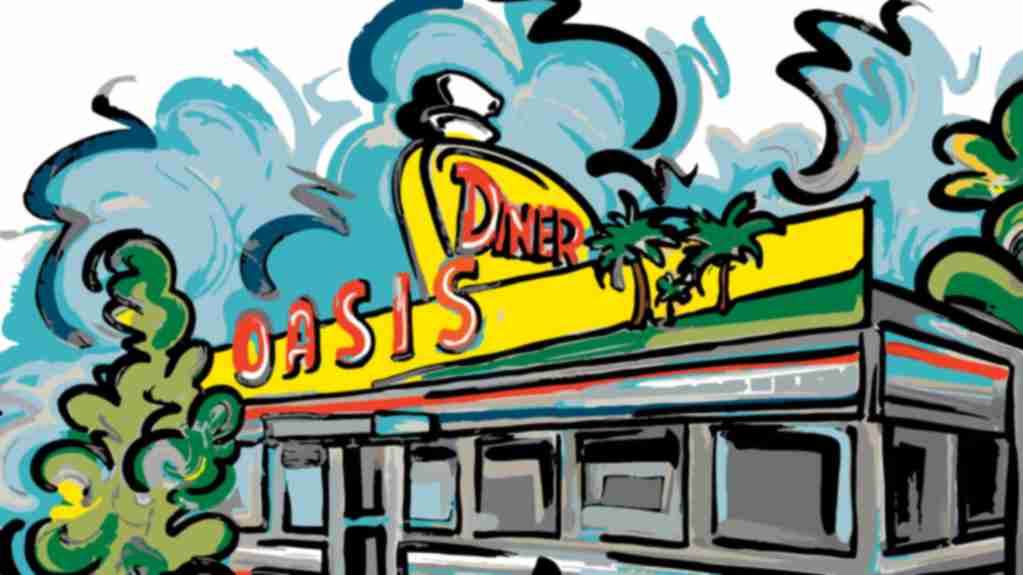 Free Visitor Guide!
Get your insider guide to all things Hendricks County by ordering a FREE Visitor Guide. Download or order a print copy today!
National Recognition 
Courtney originally opened her business in October 2015 and then moved to her current location in August 2017.
The move tripled her business, which she attributes to the busy vehicular traffic right in front of the shop on U.S. 40, as well as her proximity to Plainfield's parks and trails, where people frequently walk their dogs. Being so visible has attracted first-time customers, which turns into repeat sales and the spreading of recommendations.
Paw Street Bakery has gained national attention along the way to dog bakery success. In July 2021, popular website HappyDoggo.com selected one business from each state to feature in their article about the 50 best dog bakeries in America.
The website's selection from Indiana? Paw Street Bakery.
Local Love 
Courtney loves her community, too, so Paw Street Bakery frequently orchestrates fundraisers for K-9 police officers, animal rescue groups and other animal-related organizations.
She has set up a booth at the Plainfield Tri Kappa Gingerbread Christmas, which helps support that philanthropic organization, and she has also sponsored community events -- most recently, a dog-centric program offered by Hendricks County Parks & Recreation at W.S. Gibbs Memorial Park.
The healthy, quality ingredients, the wide variety, the availability of custom orders, the canine- and human-related shopping inventory, the national recognition and the love of the community?
It's no wonder Courtney at Paw Street Bakery knows my Irishdoodle, Cashew, by sight and name.
Paw Street Bakery