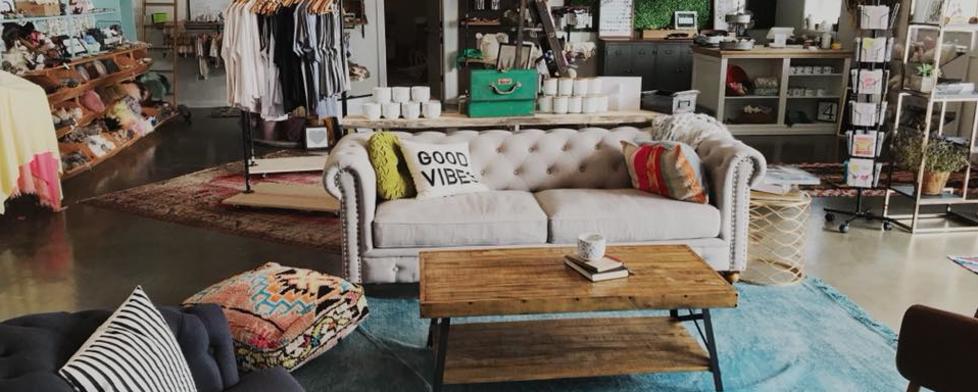 Do you love photography? If so, you might already be familiar with Rachel Vanoven.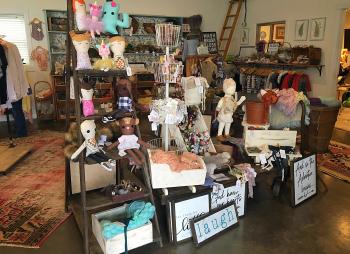 Rachel is a well-known family and newborn photographer in the Indianapolis area and beyond. In fact, my friend who has a successful photography business in Ohio told me recently that Rachel is, and I quote, "famous" in the photography world. Rachel has made a name for herself not only by taking fantastic photos, but by offering photography courses online and in person.
That said, it's a big deal that Rachel has chosen to open her new studio and shop here in Hendricks County. 
Even if you aren't interested in photography, the new Rachel Vanoven Shop, located at 434 E. Main St. in Brownsburg, has a gorgeous selection of newborn outfits and photo props, baby and toddler clothing, adult clothing, jewelry and much, much more. 
The shop's grand opening was just a couple weeks ago, and I was thrilled to attend. Rachel treated the public to drinks, cupcakes and tacos, and mingled with visitors when they stopped in.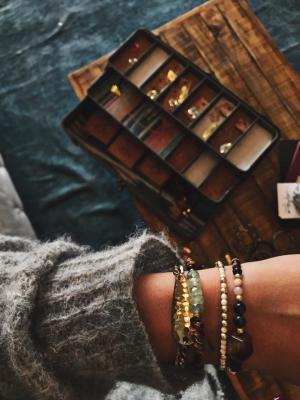 As I looked around, I felt like so many things I have pinned on Pinterest were all of a sudden right in front of me. Tiny little leather moccassins, the prettiest handmade jewelry, adorable graphic tees and more. 
I could have maxed out my credit card if I didn't have any self control. My plan is to go back and knock out a good portion of my Christmas shopping there. 
In addition to the retail items, Rachel also uses the shop as a place that other photographers can stop in for coffee and edit photos alongside her. And just in front of the shop on Main Street, Rachel has another building that is being used as a light share facility, which is a shareable photography studio for both natural light photographers and studio light photographers. 
I love that this creative hub is now in Brownsburg, and I can't wait to see what comes of it. 
The Rachel Vanoven Shop is located at 434 E. Main St., Brownsburg, and is open Wednesday-Friday 11 a.m.-6 p.m. and Saturday 10 a.m.-4 p.m. Sundays are reserved for baby showers or other events, and Mondays and Tuesdays are by appointment only.
Check the Rachel Vanoven Shop's Facebook page for updated information or e-mail shop@rachelvanoven.com.