After three grueling weeks and more than 22,000 votes, we have a TourHendricksCounty.com Pizza Playoffs champion. Congratulations
Amo Pizza Shop
!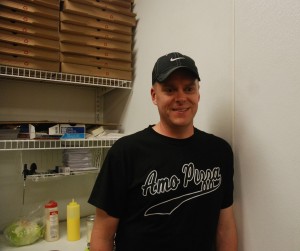 Wow, what fun this has been. I would have never guessed this competition would generate so much intensity and passion. We watched with amazement since the competition began March 8 as every round and seemingly every matchup showed how much all of you care about your locally owned independents. Just look at the last three hours of the finals when fans of both Amo Pizza Shop and
Rock Star Pizza
battled back and forth. I checked about every 15 minutes from 9 a.m. until the competition ended at noon on Friday, and witnessed seven lead changes with the margin never getting any larger than the final tally of 50.9 percent in favor of Amo. At 9 a.m., 115 votes had been cast for the day. Three hours later, that number had jumped to 1,128. For the entire three-week tournament, we totaled 22,743 votes. That is dedication. We at the
Hendricks County Convention and Visitors Bureau
just hope the passion during this competition equates to continued support for all of our locally owned businesses in the coming weeks, months and years.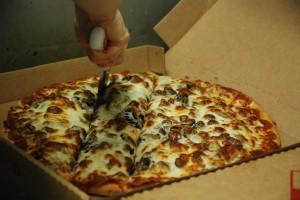 Through this competition, I personally got to know a lot of these owners who like you and me are just working hard to make a living. But I also got a sense for just how much they care about satisfying their customers from Pittsboro Pizza Shoppe owner Vince Posthauer addressing all of his customers by name the minute they walk in his door, to Rock Star Pizza owner Ron Mathews replacing a gourmet pizza for free if a customer doesn't like it. That kind of service just doesn't occur at the chain locations, which is probably why the
TourHendricksCounty.com Pizza Playoffs
proved so successful. So, did the voters get it right? Tell us what you think in the comment section below.