As the NCAA readies for its Final Four this weekend, the Hendricks County Convention and Visitors Bureau has reached the home stretch in its
TourHendricksCounty.com Pizza Playoffs
as our final matchup has begun.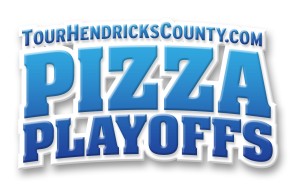 The true Cinderella of our tournament,
Amo Pizza Shop
, which was originally seeded 12
th
out of 16 competitors faces our No. 2-seeded contender
Rock Star Pizza
as both advanced Monday to become our first-ever Pizza Playoffs finalists. Our final round of voting concludes at noon Friday, March 30, when we will crown our champion. In keeping with the basketball theme and terminology, these two finalists truly bring a contrast in styles.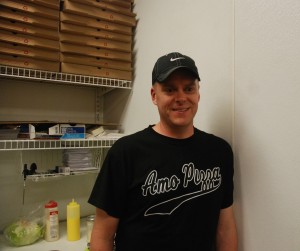 Tucked in the back of the Amo General Store in Amo, Ind., Amo Pizza Shop was established in 1994 by Jason Hargrave. While the store has a few booths to dine-in, this shop really depends on its loyal, carry-out customer base. In a town of 400 that truly is in the middle of nowhere, Amo Pizza Shop survives on those customers who have told us they never get pizza anywhere else. To make it to the finals, Amo Pizza Shop defeated So Italian! in the first round  of our competition 52.7 percent to 47.3 percent; Sal's Famous Pizzeria in the second round 52-48 percent; and Pittsboro Pizza Shoppe in the third round 50.8-49.2 percent.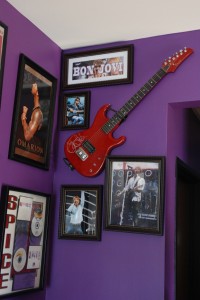 For Rock Star, the scene is much different. I've been to both dine-in locations in Brownsburg and Plainfield, Ind., and both feature rock-and-roll memorabilia on the walls. Even their clientele has a little bit of that Rock flavor with local celebrities such as FOX-59 anchor Angela Ganote and Indianapolis Colts punter Pat McAfee among Rock Star's supporters. Though they have two owners, Ron Mathews in Brownsburg and Eric and Alice Morgan in Plainfield, they share a lot of the marketing tools such as a website, Facebook and even much of their menus. Rock Star Pizza defeated Lil Mo's Pizzeria in the first round 52-48 percent; Randelli's Gourmet Pizza in the second round 51-49 percent; and Frank's Place in the third round 51.3-48.7 percent. Incredibly, after three rounds and 18 days of voting, nearly 19,000 votes had been cast. Before you cast your final vote on our
website
, try both places; check out exclusive, behind-the-scenes video on both finalists over the next two days on
All Access Hendricks County
; and register one final time for our free pizza giveaways. On behalf of the Hendricks County Convention and Visitors Bureau and all of our Pizza Playoffs competitors, thanks for voting and supporting all of our locally owned pizzerias.