We knew
Hendricks County
residents and visitors were passionate about their pizza. But even we had no idea how passionate. The only word that comes to mind is "Wow." We started the
TourHendricksCounty.com Pizza Playoffs
Thursday with sixteen locally owned, non-chain pizzerias matching up in a head-to-head, bracket-style tournament. Four and a half days and more than 10,400 votes later, we now have eight contenders left with some matchups literally coming down to the final few hours.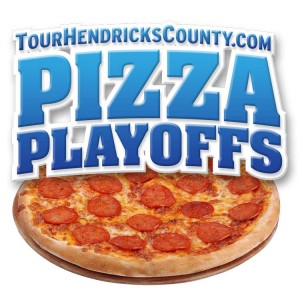 Our top three seeds - Sal's Famous Pizzeria, Rock Star Pizza and Buzz's Pizza - all managed to hold. However, our 4, 5, 6 and 7 seeds couldn't do the same as Piezanos Pizza, Amo Pizza Shop, Randelli's Gourmet Pizza and Pittsboro Pizza Shoppe pulled off upsets. Frank's Place was the eighth eatery to advance. Voting has already begun in our second round. In fact, just a few hours in, your pizza passion hadn't waned as nearly 1,000 votes had been cast. If you haven't voted yet, you can do so
here
through March 19. Our Round 2 matchups include: 1
Sal's Famous Pizzeria
vs. 12 Amo Pizza Shop 3
Buzz's Pizza
vs 10 Pittsboro Pizza Shoppe 2
Rock Star Pizza
vs 11
Randelli's Gourmet Pizza
8
Frank's Place
vs 13
Piezanos Pizza
We want to thank everyone who has voted so far and ask that you continue to support your favorites with your votes as well as your patronage. There truly are no losers here as all of our locations serve tasty pizza. Also, don't forget to register for our
free pizza giveaway
. We will award our first round of free pizzas on Thursday to voters who have registered.