The
Hendricks County Convention and Visitors Bureau
is one day away from the start of our
TourHendricksCounty.com Pizza Playoffs
. We have already received some exciting feedback from our pizza contenders and their customers.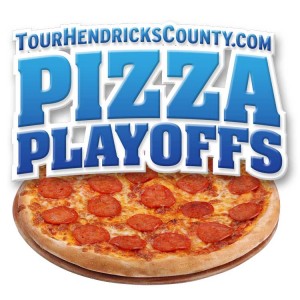 We will have more on that coming Thursday and Friday on All Access Hendricks County. Today, after a raucous couple days of voting, we are able to announce our seeding and first-round matchups. So, without further ado:
We have some interesting first-round challenges with each matchup pitting different Hendricks County communities against each other. I found the 8 vs. 9 particularly interesting as Damiano Perillo, who recently opened his own pizzeria in North Salem, goes up against his former employer, Frank's Place in Danville.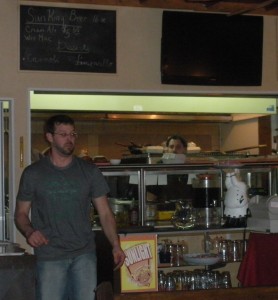 We are asking all of our voters to consider trying these locally owned pizza shops throughout the contest to become informed in helping us crown a true Hendricks County Pizza Playoffs champion. I must admit that before we started this promotion, I wasn't even aware of all of these places including one in my own town! But as I've gotten to visit each and meet the people behind the ovens, I've learned a lot. As entrepreneurs, each has an interesting story to tell and all are good people. Voting begins Thursday morning on our
website
, and you should check back often as we start the voting from scratch with each new round. Key dates for our Pizza Playoffs follow:
Round 1 — Voting runs March 8-12
Round 2 — Voting runs March 13-19
Semi-finals — Voting runs March 20-26
Finals — Voting runs March 27-29
Winner announced — March 30
Beginning tomorrow, I will post capsules letting you get to know each of these locations a little better right here on All Access Hendricks County. As I've also stated previously, we will hand out some free large pizzas donated by each of our contenders for voters who sign up for our
giveaway
. So, enjoy the pizza, brackets and friendly competition brought to you by our local pizzerias and your team here at the Hendricks County Convention and Visitors Bureau.