Hopefully, when you think about the holidays in Hendricks County, one image that comes to mind involves giving. Several Plainfield holiday celebrations will offer that opportunity this year with some unique shopping and family opportunities that benefit local charities.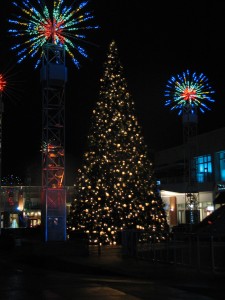 Shop.Dine.Give at Metropolis Mall
: With two teenage girls at home, imagine how excited my family is for the Shop.Dine.Give event at Metropolis Mall, 2499 Futura Parkway, Plainfield. Shop.Dine.Give is a special opportunity for shoppers to support their favorite local charity while participating in an exclusive shopping experience from 6-9 p.m. Dec. 4. This shopping event is available only to those who have purchased a ticket and will feature entertainment, discounts from merchants and restaurants and the opportunity to win door prizes. Tickets cost $5 and are available at several local charities. All proceeds from ticket sales are retained by the charity from which they are purchased. Visit the
Metropolis Mall website
for a full list of these organizations. If you missed out on all the fun of Black Friday last week, this is the perfect opportunity to catch up!
Plainfield-Guilford Township Public Library Benefit
: Miniature Christmas trees decorated by various businesses and individuals around town currently adorn the
Plainfield-Guilford Township Public Library
, 1120 Stafford Road. Those trees, which will remain on display until 3 p.m., Dec. 4, will soon generate funds to support the library.  My favorite is a tree designed by Plainfield Parks and Recreation. I guarantee you have never seen another Christmas tree like it! So, stop by the library, vote for your favorite tree and place a bid on the one you would like to purchase and take home. While you're there, don't forget to also check out all the free events and services the Plainfield-Guilford Township Public Library has to offer.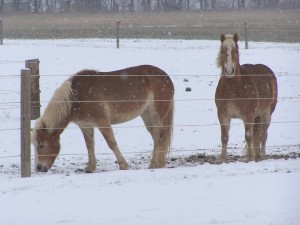 Christmas with the Ponies
:
Strides to Success
, 1350 Terry Drive, Plainfield, will give families the opportunity to experience ponies, instead of reindeer, and visit with Santa while enjoying crafts, games and refreshments from 4 to 8 p.m. Dec. 9 and 10. Strides to Success is a not-for-profit organization that provides equine-assisted learning and equine-assisted therapy for children, adults, families, business groups, schools and organizations to achieve behavioral, therapeutic and educational goals. It's a great way to create a family memory while giving back to the community. The proceeds raised from this Plainfield holiday celebration ($20 donation) will contribute to the Strides to Success scholarship fund that supports programs for victims of abuse.
The Gathering Together Hospice Holiday Open House
:
The Gathering Together
, a haven providing care for terminally ill patients and their families, will again offer its holiday open house from 11 a.m. to 4 p.m. Dec. 10 and 11. Run by Rita Fiorentino, The Gathering Together is a beautiful renovated Victorian home built in 1850 at 147 N. Center St., Plainfield. Each year Firoentino and volunteers transform The Gathering Together into a beautiful Christmas home and sponsor the Holiday Open House selling unique handmade gifts, crafts and gourmet food items. From silk scarves to unique jewelry and Christmas decorations galore, the Gathering Together Open House is my destination for grabbing gifts for those hard-to-buy-for people on my list. The fact that refreshments and libations will also be served makes it even more enticing. I hope you consider coming to Plainfield to experience one or all of these worthwhile holiday events. What better way to celebrate the true meaning of the season.