I have lived in Hendricks County, Indiana, most of my life. I've participated in countless girls' nights right here at places like Opa! in Avon, Stone Creek Dining Company in Plainfield or even at concerts in the park during the summer months.
I must have taken it for granted that this county provides an excellent experience for a girlfriend getaway. Plan a weekend of fun for a bachelorette celebration, a birthday or to simply get away, have fun and make memories with your girlfriends.
I can speak from experience that it's truly the perfect place to recharge and enjoy those lifelong friendships that fuel your soul.
Eating & Drinking
Any girls trip I have ever planned has begun with, Where are we going to eat? and Who is going to buy the alcohol?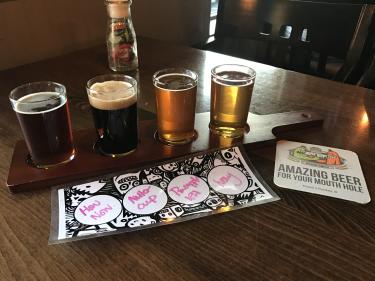 Lucky for you, Hendricks County has a vast array of restaurants, from the picky foodie to the comfort food junkie to the ones who love to try new ethnic foods.
But be sure to make your first stop at Country Heritage Winery (formerly Chateau Thomas Winery) in Plainfield, for a wine tasting and to stock up for the weekend. Or if your group prefers beer, then head over to Brew Link Brewing also in Plainfield for a tasting and to stock up on some excellent craft beer with unique flavors like Cosmic Jacuzzi and Nutter Cup.
For something very specific to the west side of Indianapolis, check out Mayberry Cafe on Danville's historic courthouse square for the ultimate comfort food in a place straight out of The Andy Griffith Show. You also can't leave Danville without visiting the nationally-renowned Bread Basket Cafe & Bakery for either breakfast, lunch or simply for dessert as their cakes and pies can best be described as mind-blowing.
You could also branch out with some delicious local ethnic food by stopping in Avon for Greek cuisine at Opa!, Vietnamese fare at Pho 36 or Thai food at Bangkok Kitchen or if sushi is more your group's thing, it is hard to find better than Tegry Bistro in Brownsburg.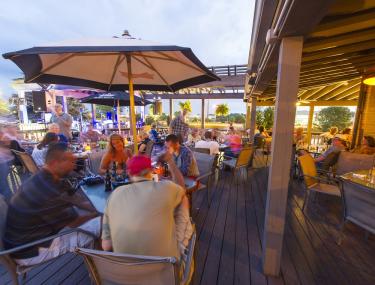 The best place to catch some live music while you eat can be found during the summer months on the expansive outdoor patio at The Coachman Restaurant & Lounge in Plainfield. But be sure to check their website for their summer music schedule.
These are just a few of my recommendations, click here for a full list of restaurants in the area.  
Pampering
Let's be honest. One of the top things ladies want during a weekend getaway is some pampering, even if it's a simple pedicure.
Hendricks County offers a range of options when it comes to spas! Get your hair, makeup, or even extensions done at em Studio Salon in Brownsburg. There's also Salon D'va in Avon, a full-service day spa offering manicures, pedicures, facials and eight different styles of relaxing massages. Mystique Salon and Dayspa in Avon also offers a range of spa services. Find a spa close to your accommodations and settle in for a day of relaxing with your friends.
Shopping
Maybe you're a little more fast-paced, and you want to enjoy all the retail Hendricks County has to offer. You really can do any kind of shopping here!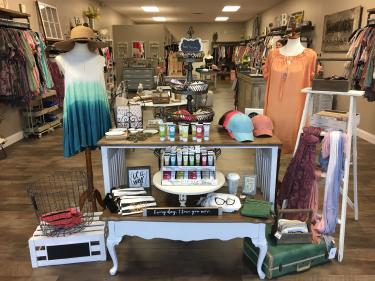 For some antiques and home decor, you must explore Gilley's Antique & Decorator Mall in Plainfield and The Urban Rustic Farmhouse in Brownsburg.
Shopping on the quaint Hendricks County Courthouse Square in Danville also is fun. If you do, make sure you don't miss one of my favorite shops, Seize the Night Designs, which features hand-stamped and vintage jewelry creations.
Boutiques are also in nearly every town, so be sure to carve your own boutique trail, from Ella Mae's in Brownsburg to Sweet M's in Plainfield to Laynee's in Avon. For a list of more boutiques, click here.
Finally for retail on a bigger scale, be sure to explore The Shops at Perry Crossing in Plainfield.
DIY & Entertainment
One of our coolest new additions to Hendricks County is the Red Curb Improv Comedy Theatre! It's a super fun and interactive (and absolutely hilarious) evening of Chicago-style improv comedy every Saturday night. The intimate theater that only holds 70 makes a perfect venue for a group of girlfriends.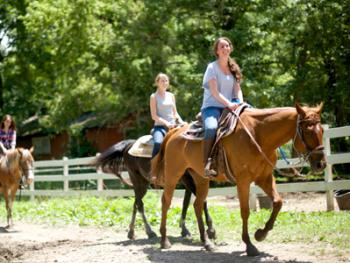 Want to enjoy the Indiana countryside? Hike at one our beautiful parks or even go horseback riding at Natural Valley Ranch in Brownsburg.
If you want to get your hands dirty, we really have so many DIY options here in Hendricks County. Paint your own pottery at uPaint Pottery Studio or the Bisque Barn, create tie dye apparel to commemorate your visit at the The Tie Dye Lab, or make personalized wood signs at Board & Brush as you craft and sip wine with your friends.
There are other options as well, so be sure to check out the list on our website.​
Where to Stay
The wonderful thing about Hendricks County is it offers just about any kind of home base for any trip. There are vacation rentals if you want something a little homier. Bring your own food, settle in for a few days and enjoy the comforts of home.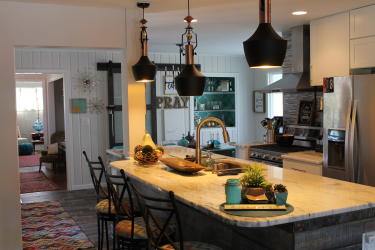 The lone bed & breakfast in Hendricks County, Marmalade Sky, is certainly one to consider, as it's situated in an old home just off the square in beautiful Danville. It offers a coffee bar, parlors, outdoor patios and a fire pit.
There are also several conveniently located hotels near the Indianapolis International Airport. Your accommodations can be as affordable, comfortable and convenient as you'd like. Search our entire list of accommodations online to find the perfect place for you and your girlfriends.
Other ideas
Of course, our county is so unique, we need an "other" category. But don't forget about some of our special seasonal events. Make sure to check our Events Calendar and perhaps plan your girlfriend getaway around one of our big festivals such as Mayberry in the Midwest, Hendricks County Rib-fest & Balloon Glow or the Heartland Apple Festival. You might also want to consider one of our smaller seasonal events like Food Truck Fridays, summer concerts or our weekly farmers markets.
We are truly a home away from home, so grab some girlfriends and plan a weekend you will never forget!