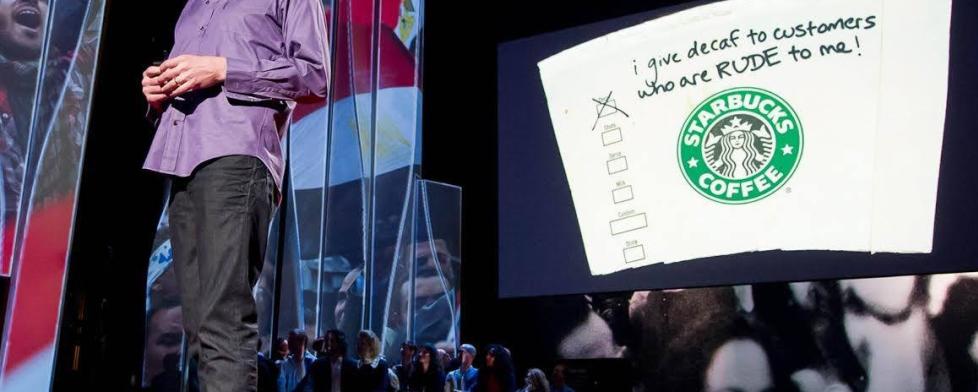 One thing I love about Hendricks County is that there are many organizations striving to offer valuable programming to those in the community -- and to visitors, too.
The Plainfield-Guilford Township Public Library is one of those organizations, and on Sept. 24, the library is inviting the public to a fantastic event featuring the founder of PostSecret, Frank Warren.
And, as an added bonus, it's free.
If you're not already familiar with PostSecret, let me explain why this event is such a huge deal.
PostSecret began when Warren handed out blank postcards and encouraged people to mail them back with an artful and anonymous secret. He made two requests: The secret had to be absolutely true, and it had to be a secret never shared before.
Now, more than a decade later, Warren has received more than 500,000 postcards, and the PostSecret blog has had more than 700 million visits. Warren has published six books and is currently the creator of the world's largest advertisement-free blog, PostSecret.com. Warren's PostSecret exhibit has been on tour at the Smithsonian and the White House this Summer. In 2011, he was awarded the 'Hopeline Lifetime Achievement Award' for his work on suicide prevention and was invited to the White House to work on issues of Mental Wellness.
This event is part of the Plainfield-Guilford Township Public Library's ongoing effort to erase the stigma surrounding mental health, and it is being funded by the proceeds from the Library's Arts Gala.
Warren's PostSecret LIVE talk will be at at 2 p.m., Sept. 24, inside the Plainfield High School auditorium, 1 Red Pride Drive. Seating will be first come, first serve, and doors will open at 1 p.m.
Immediately following the PostSecret LIVE talk, Warren will sign books for the first 100 ticketed participants. Tickets will be available when doors open on a first-come, first-serve basis. 

A special PostSecret Art Gallery reception also will be hosted that night from 5-8 p.m. in the Plainfield-Guilford Township Public Library, 1120 Stafford Road. The public can check out the best secrets, view them up close, interact with local mental health organizations and enjoy light refreshments. 
The art exhibit will remain at the Library in the second-floor gallery through Sept. 30.